There are 23 active users currently online
---
---

Enterprise NX-01 Deck Plans


---
---
Illustrator: Android Monkey Designs (formerly Waxing Moon Designs)
Copyright: 2006-10

Summary:

ENTERPRISE NX-01
ENGINEERING/STARSHIP INTERFACE SYSTEM

FROM THIS TERMINAL, PERSONNEL CAN ACCESS THE ENGINEERING PLANS AND
TECHNICAL INFORMATION ABOUT THE ENTERPRISE NX-01.

SOME OF THE INFORMATION CONTAINED HERE IS CLASSIFIED. LEVEL 1 ALPHA
CLEARANCE IS REQUIRED.
---
The Star Trek LCARS Book & Episode Database is proud to present what are likely the most detailed and accurate schematics of the NX-01 Enterprise. Created by Android Monkey Designs (formerly Waxing Moon Designs), this 43-page set of Deck Plans reveal the kind of detail fans the world-over have been looking for ever since Star Trek: Enterprise premiered back in 2001. Please visit the all-new Android Monkey Designs website for more information on the artist as well as a comprehensive Enterprise episode guide.

This site extends its thanks to the illustrator of these deck plans who graciously granted us permission to display them here.

Comments
---
Click on any thumbnail image below to enlarge
---
---
---
Follow Cygnus-X1.Net!



---

Donations are used to offset the cost of running and maintaining this site.
A single dollar goes a long way :-)
Thank you!
---
---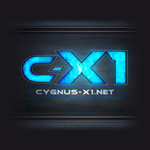 ---