There are 10 active users currently online
---
---

Curtiss/Supermarine DY-255NX Interplanetary Transport
Starfleet History Series - Volume I


---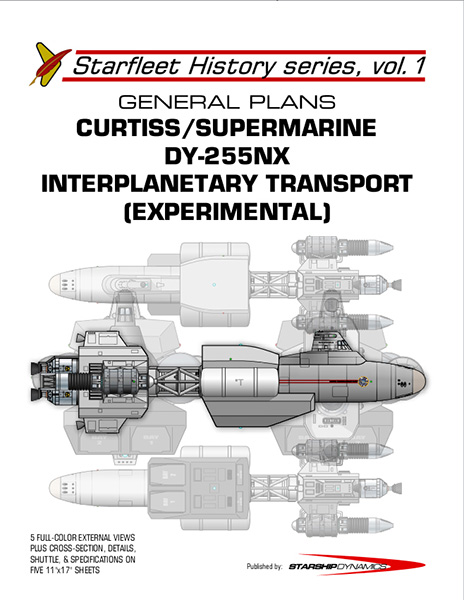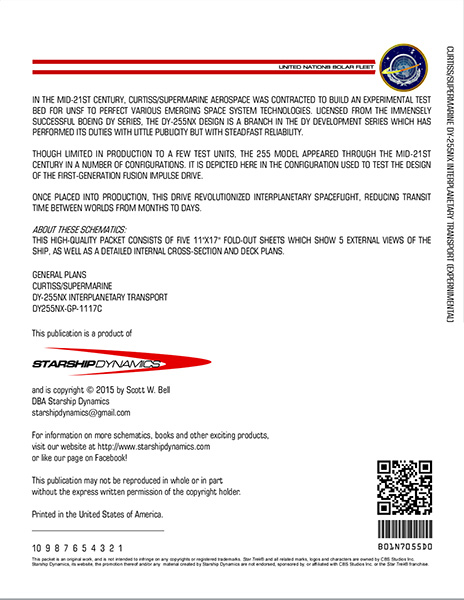 - Click to Enlarge Cover -
---
Illustrator: Scott W. Bell / Starship Dynamics
Copyright: 2017

Summary:

In the mid-21st century, Curtiss/Supermarine Aerospace was contracted to build an experimental test bed for UNSF to perfect various emerging space system technologies. Licensed from the immensely successful Boeing DY series, the DY-255NX design is a branch in the DY development series which has performed its duties with little publicity but with steadfast reliability. Though limited in production to a few test units, the 255 model appeared through the mid-21st century in a number of configurations. It is depicted here in the configuration used to test the design of the first-generation fusion impulse drive. Once placed into production, this drive revolutionized interplanetary spaceflight, reducing transit time between worlds from months to days.

About these schematics: This high-quality packet consists of fIve 11"x17" fold-out sheets which show 5 external views of the ship, as well as a detailed internal cross-section and deck plans. It is available for sale at Amazon.

For more information on Starship Dynamics, please visit their Facebook Page.

Comments
---
The thumbnail images below link to samples of this blueprint set.
Please consider supporting the illustrator by purchasing these blueprints through Amazon.

Order on Amazon Today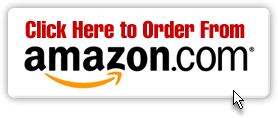 ---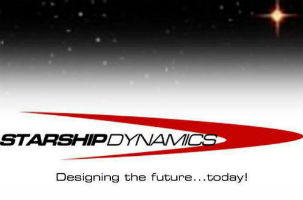 ---
- Click on any thumbnail image to enlarge -
---
---
---
Follow Cygnus-X1.Net!



---

Donations are used to offset the cost of running and maintaining this site.
A single dollar goes a long way :-)
Thank you!
---
---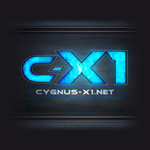 ---