There are 7 active users currently online.
---
---
RŒSH
CLOCKWORK ANGELS TOŒR
Concert Pictures

Credit Union Center - Saskatoon, Saskatchewan, Canada
September 28th, 2012

---
The "Clockwork Angels" Tour spanned from:
September 7th through December 2nd, 2012 and April 18th through August 4th, 2013
---
|Tour Dates| --- |Set List|
---
Rush Brings a Sci-Fi Spectacle to Saskatoon
Going to a Rush show is sort of like inhabiting a really strange sci-fi movie, where all the songs are epic and everyone dresses like your lovable, weird uncle in the 1980s.
It's a fun and loud experience more than 40 years into the career of a Canadian band with a following as fervent as ever.
The legendary band played Credit Union Centre on Friday night and the trio of guitarist Alex Lifeson, drummer Neil Peart and singer and bassist Geddy Lee took their time to give the pumped up audience a little something from every decade.
A steampunk-style video started the show and the band played on a stage to match. The setup looked like the inside of an Industrial Age spaceship. It only makes sense in the Rush parallel universe, but it is awesome.
The band opened with the song Subdivisions from the 1982 album Signals. The show was broken into two halves because, according to Lee "we're really, really old and need to take a rest." They may be older, but they put on no less of a show.
Rush hasn't trimmed down its live show like some bands with members hovering around the 60-year mark. In fact, the spectacle is probably grander than ever with pyro, wild props (like a pickled brain and popcorn machine) and an elaborate system of screens. Then there's the string ensemble that joined the band during the second set.
To start Rush blew through a big chunk of its early catalogue, including songs like The Big Money, The Analog Kid and Grand Designs, allowing time for a few solos. After a few songs, Lee took a quick minute to chat, saying "to punish you we've got about 6,000 songs to play." Just call the audience a bunch of happy gluttons.
The highlight of the first set was the 1991 instrumental Where's My Thing, where Peart gave his first big drum solo of the night. The percussionist's full circle drum kit is unlike any other and he uses it all. You half expect him to be hiding a third arm back there.
All three men are masters of their instruments and it's exciting to watch them multi-task with guitars, pedals, synths and more.
While the first half of the show was mostly devoted to music from the 1980s, the second set focused heavily on the band's new album Clockwork Angels. In fact, the first nine songs of the second half were from that record, their 19th.
As of press time, Rush was sticking to its word and was on the 4,500th song or so. They still had to play Tom Sawyer and other hits, but neither they nor their audience were in a rush.
-Sephanie McKay
---
The following pictures are courtesy of Ryan Morris. Thanks Ryan!
---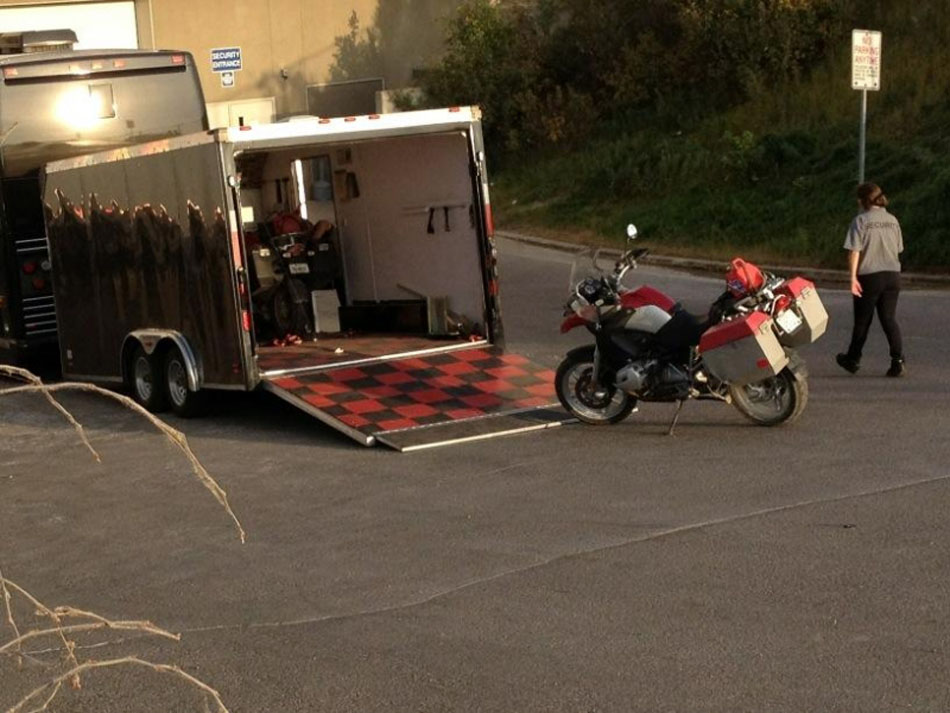 ---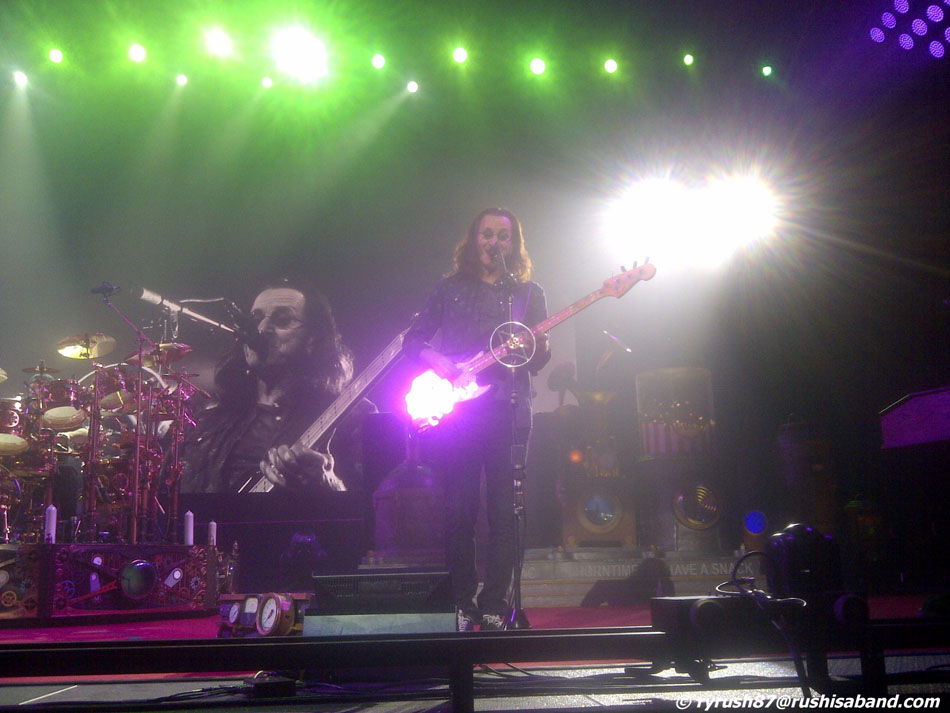 ---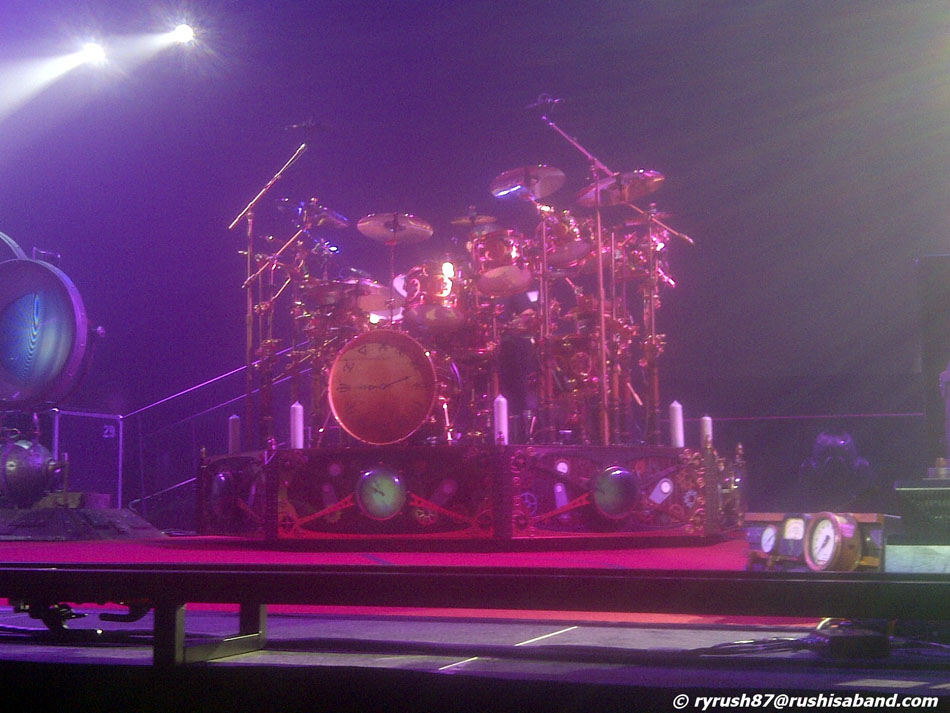 ---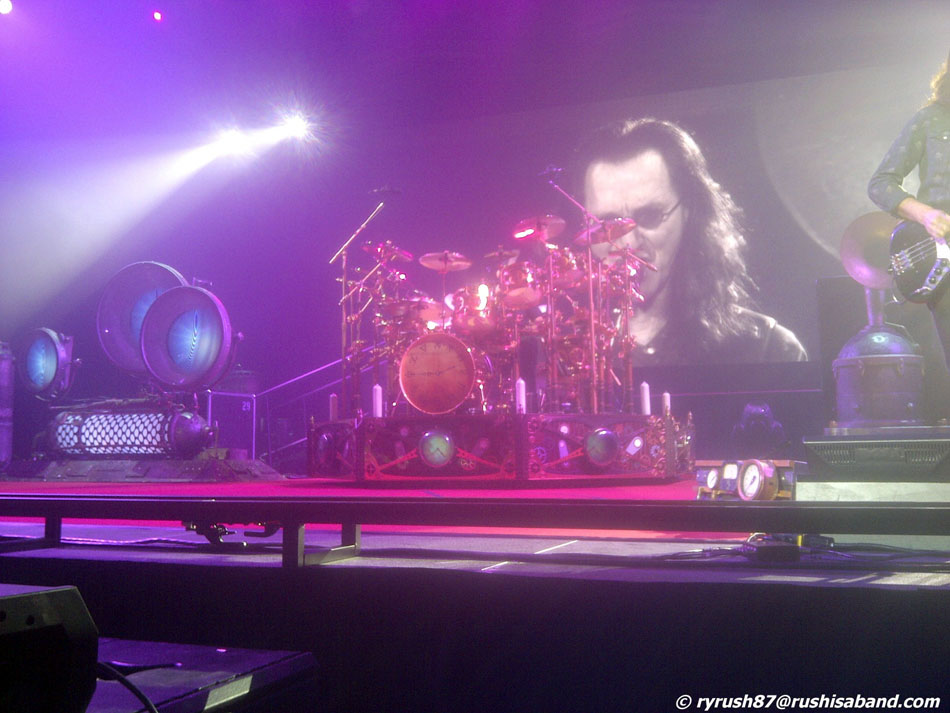 ---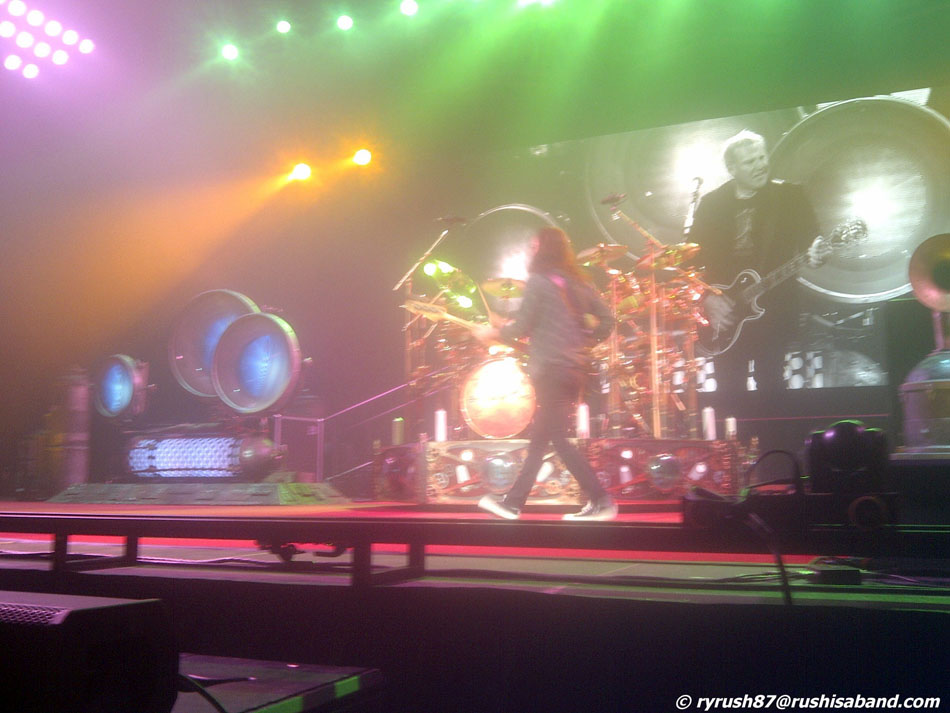 ---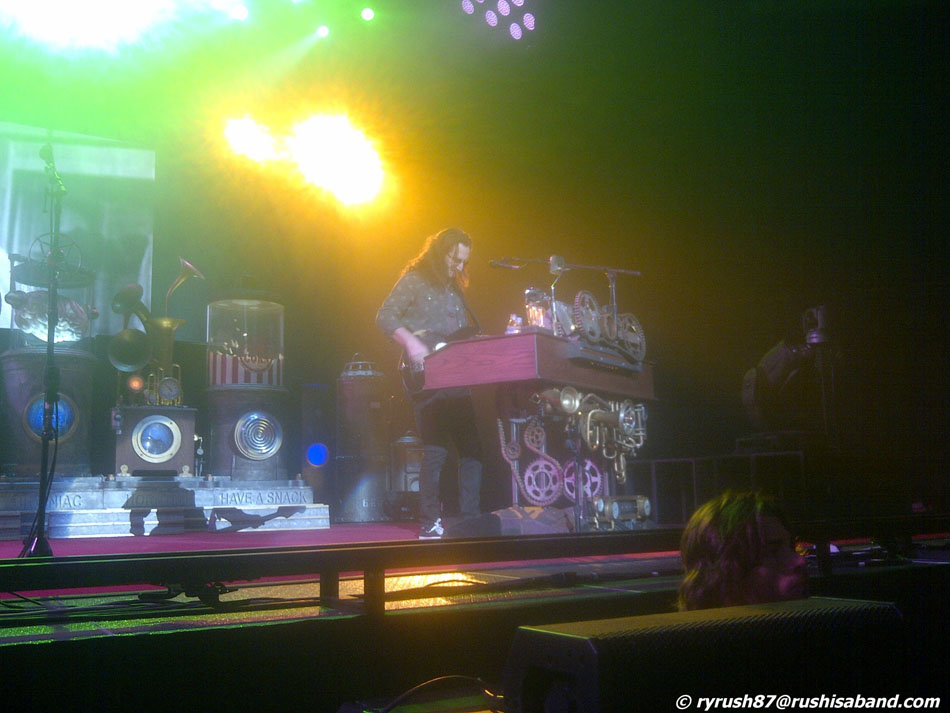 ---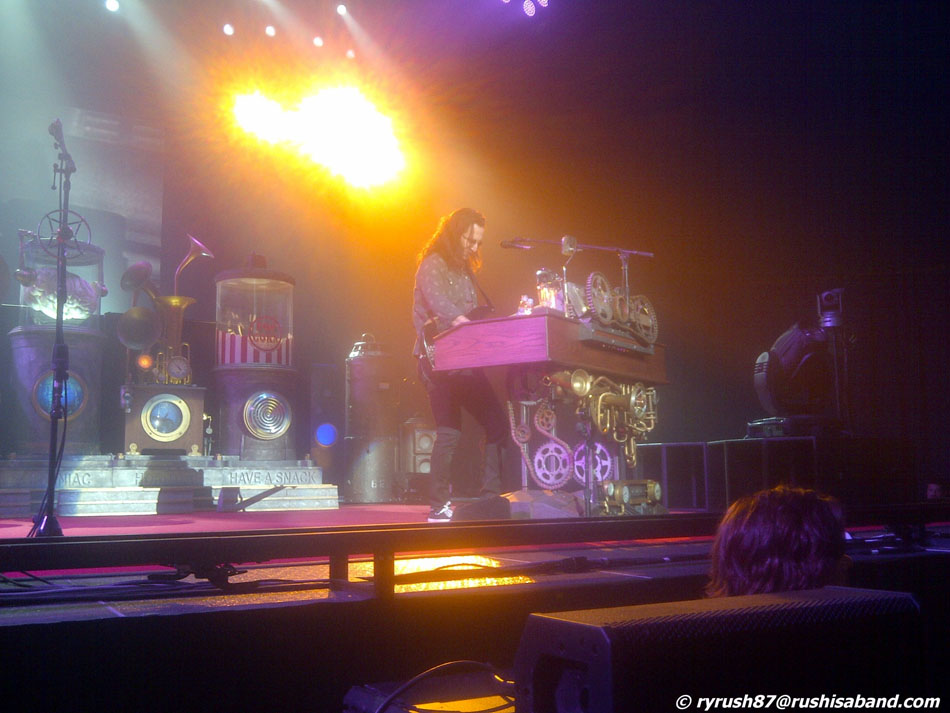 ---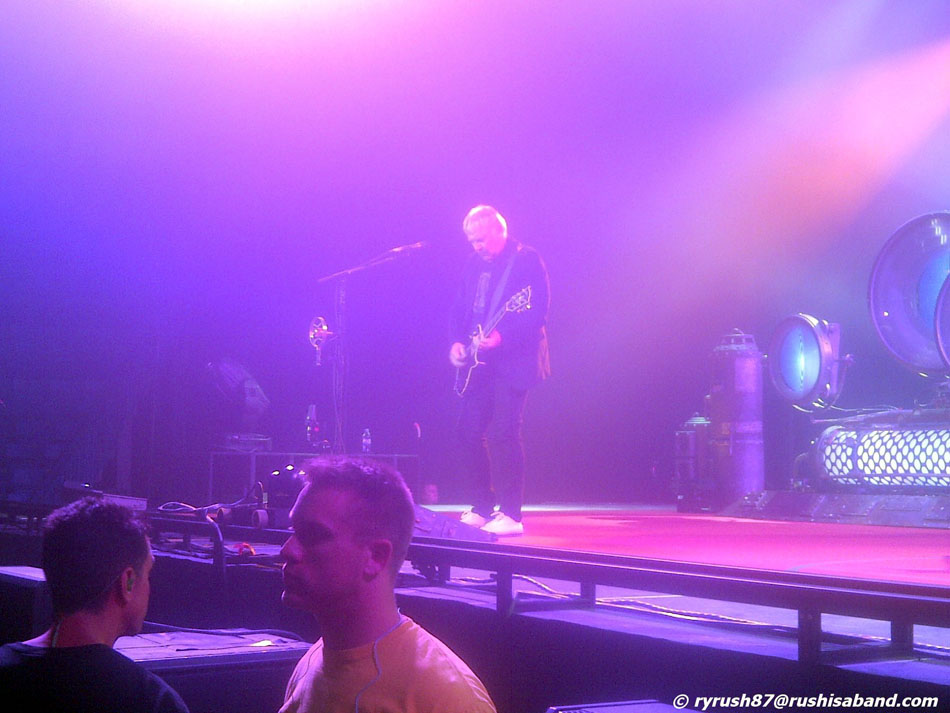 ---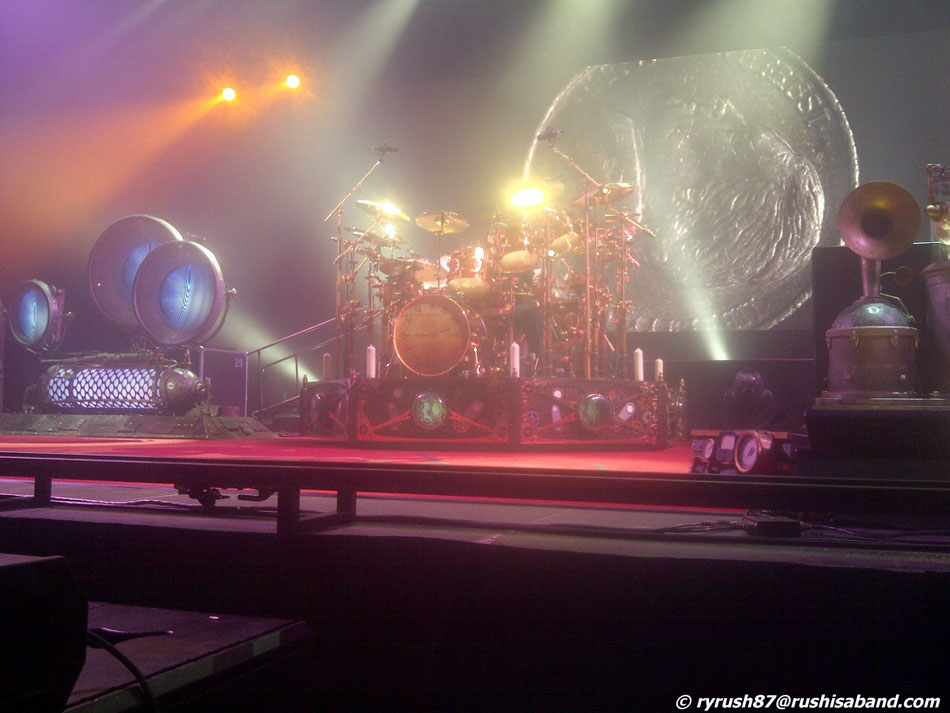 ---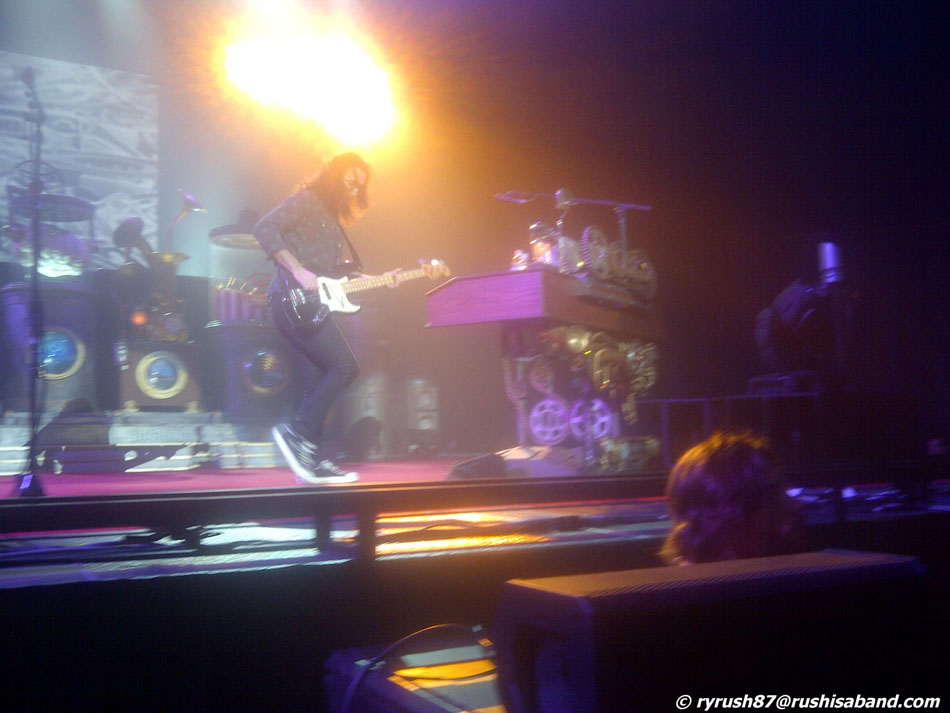 ---
---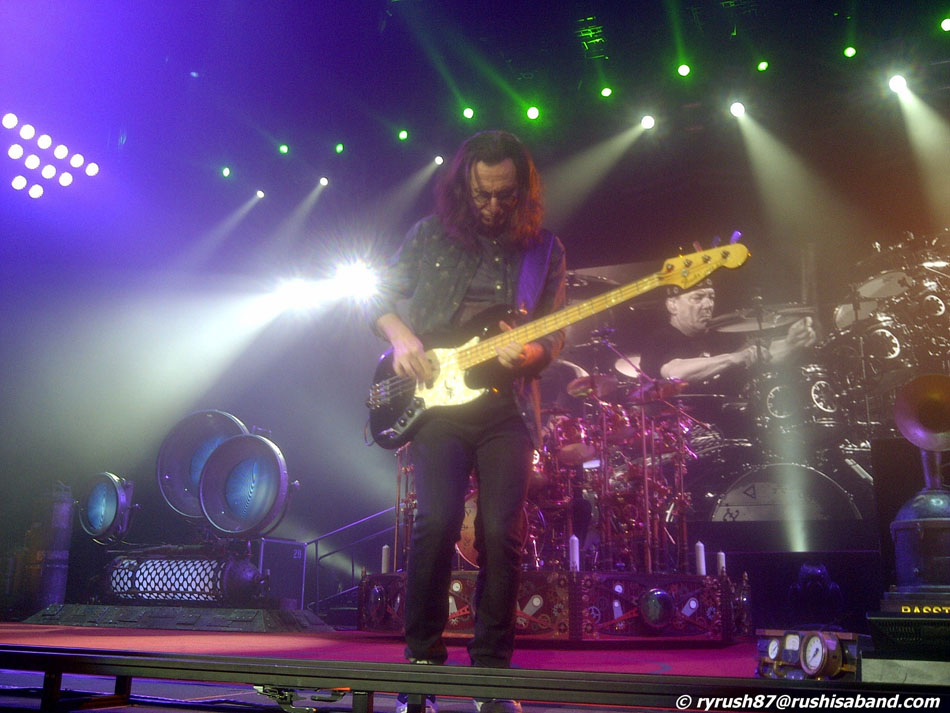 ---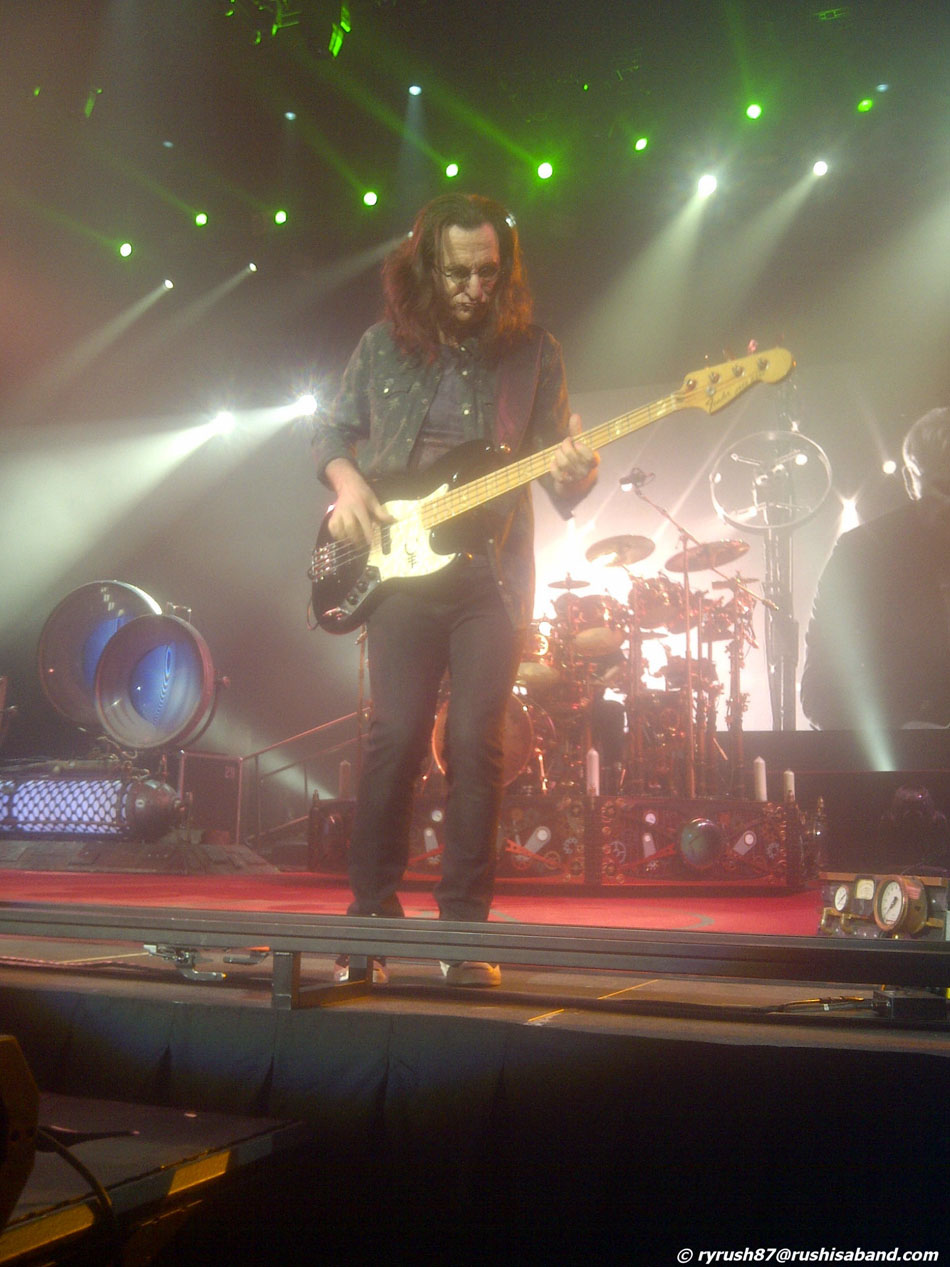 ---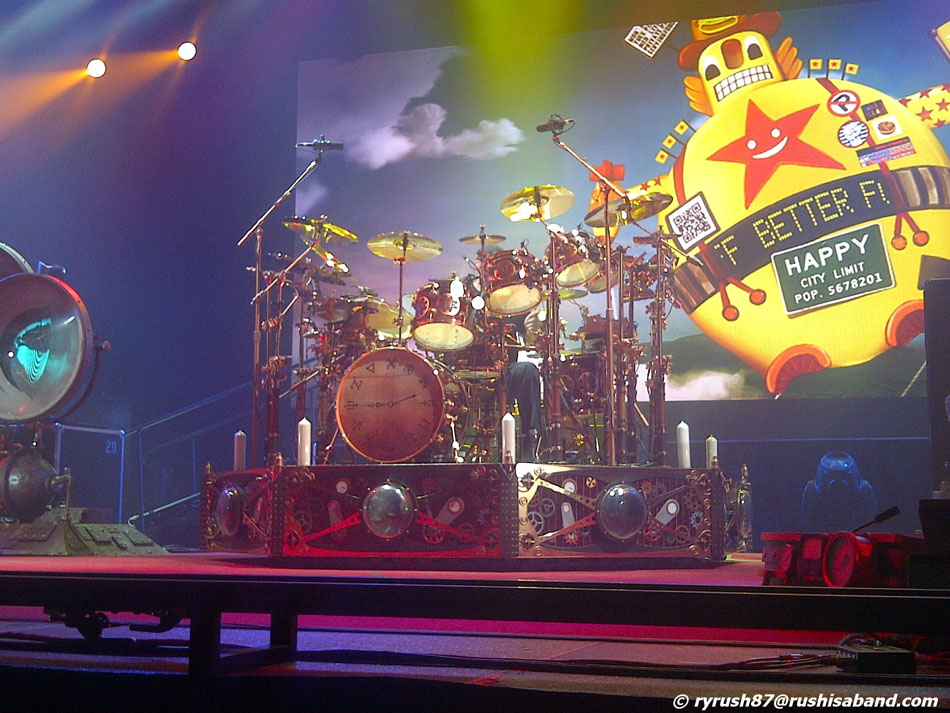 ---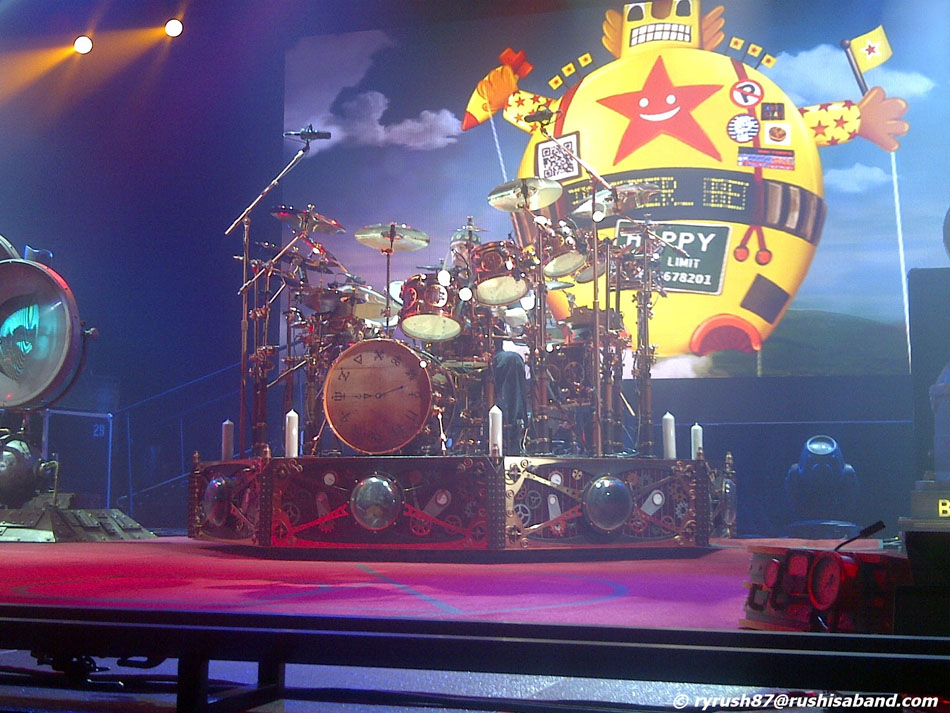 ---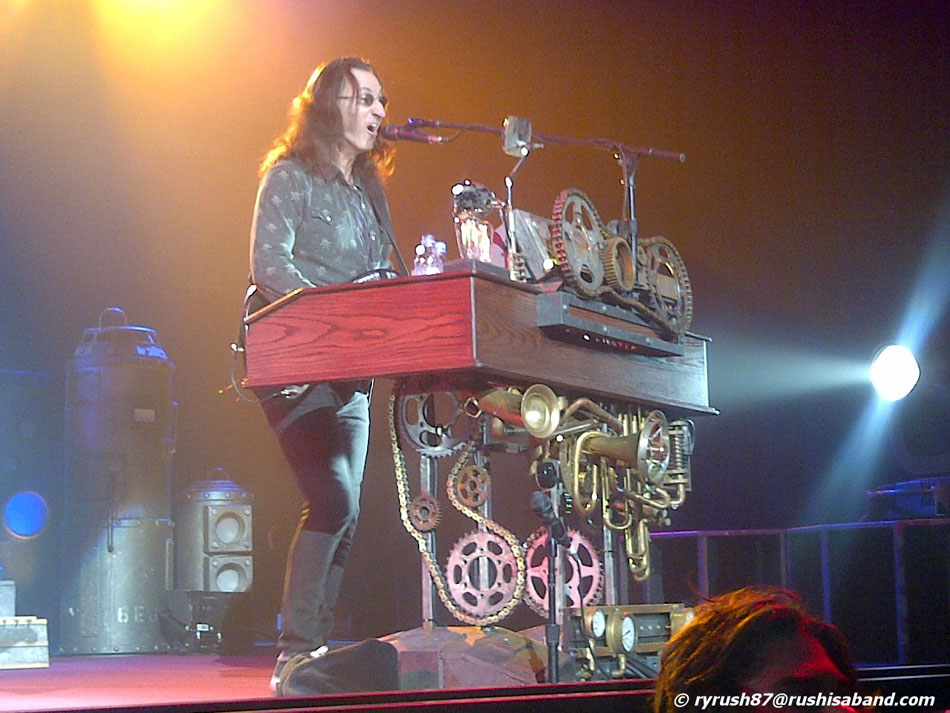 ---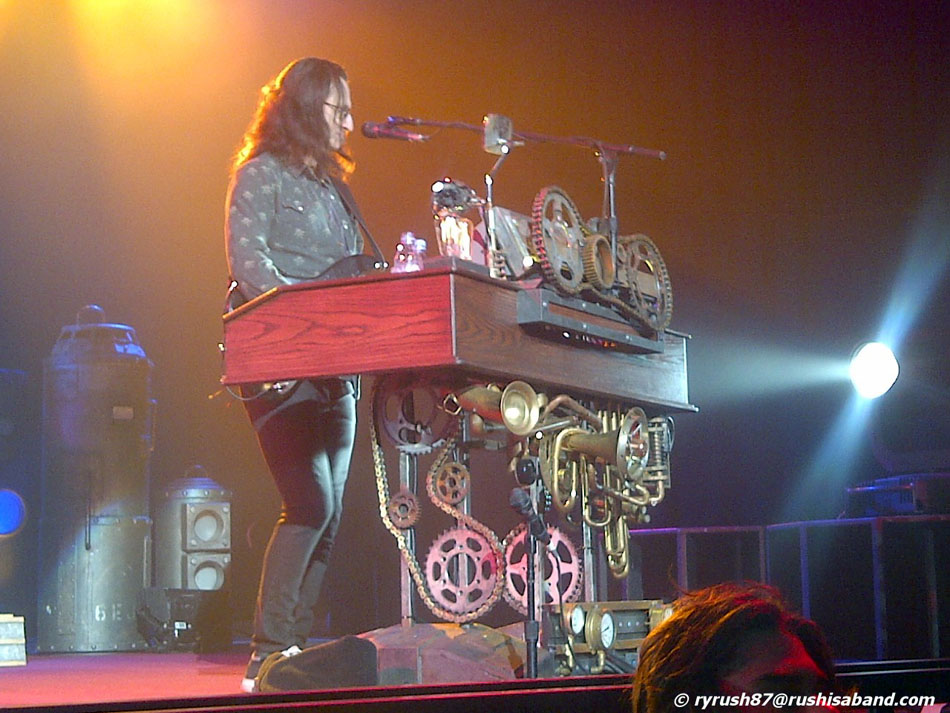 ---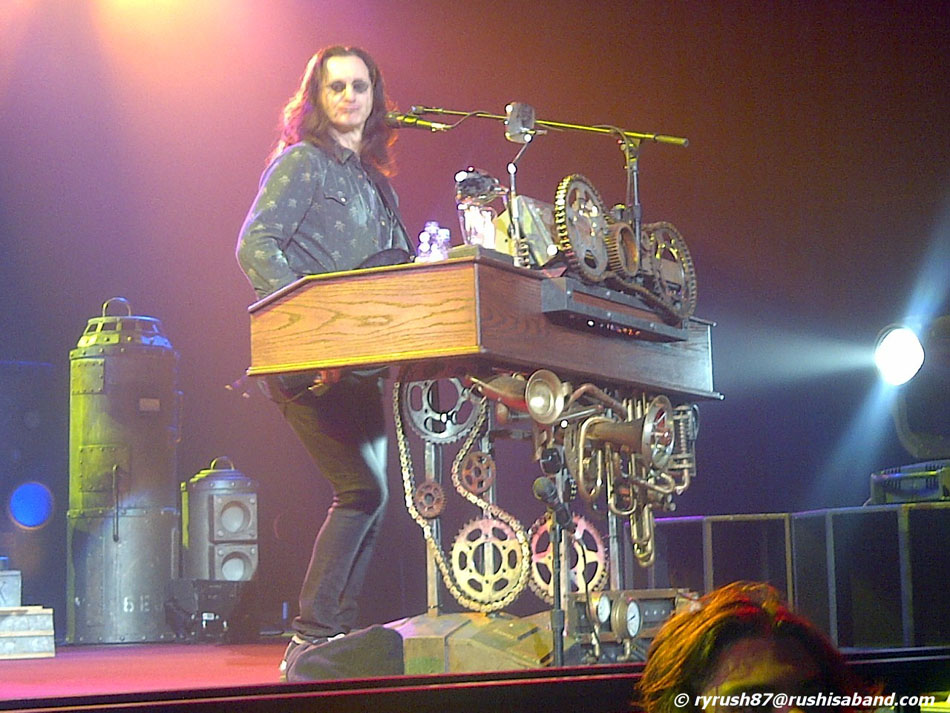 ---
---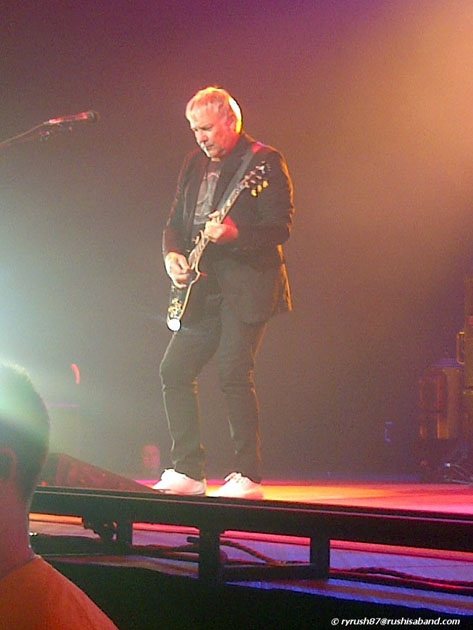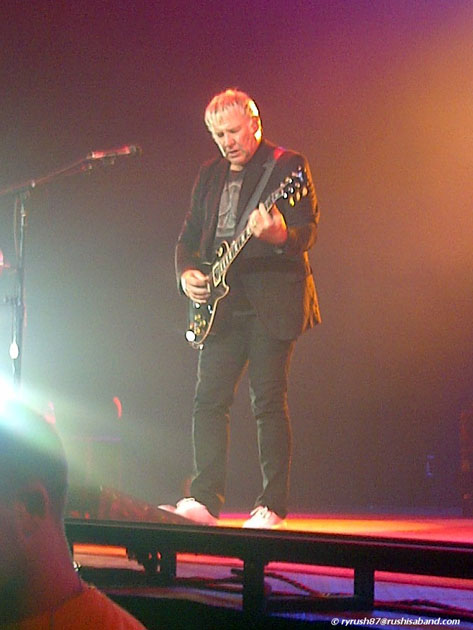 ---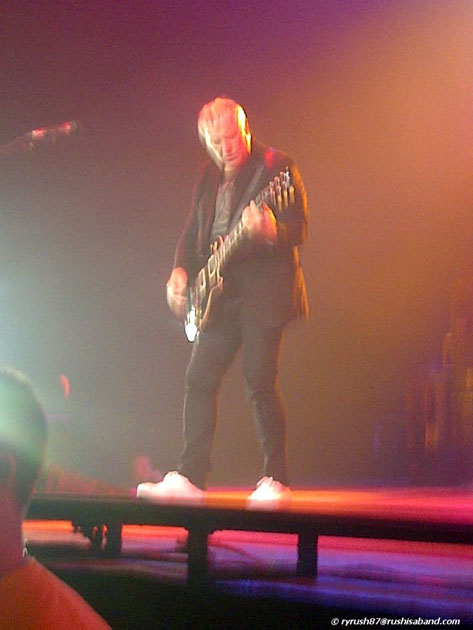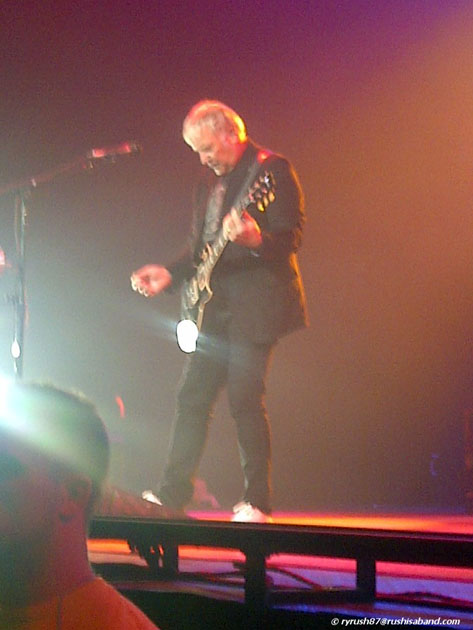 ---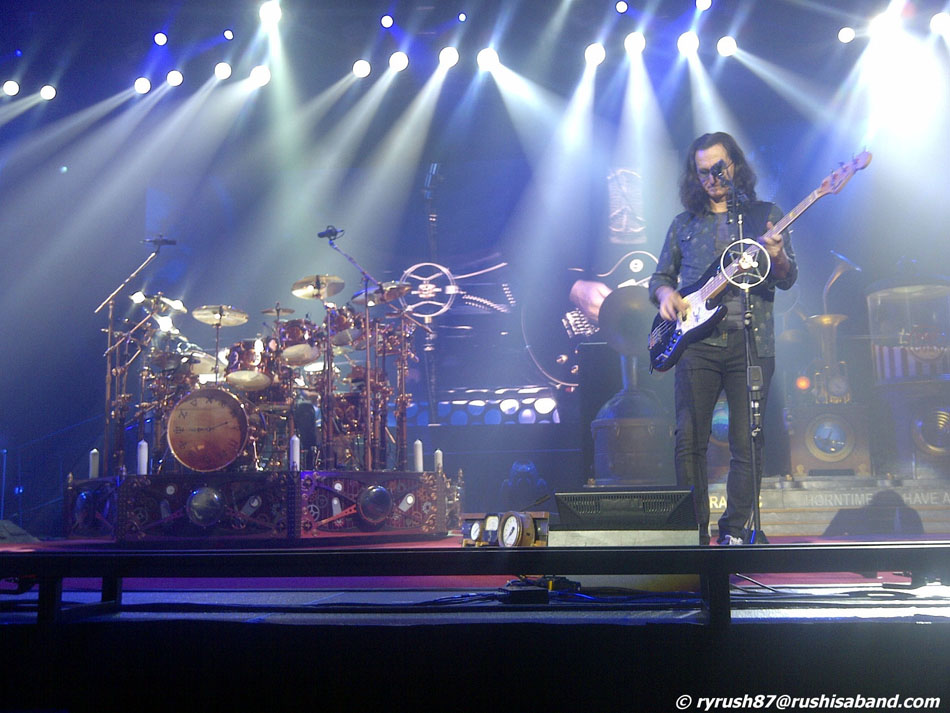 ---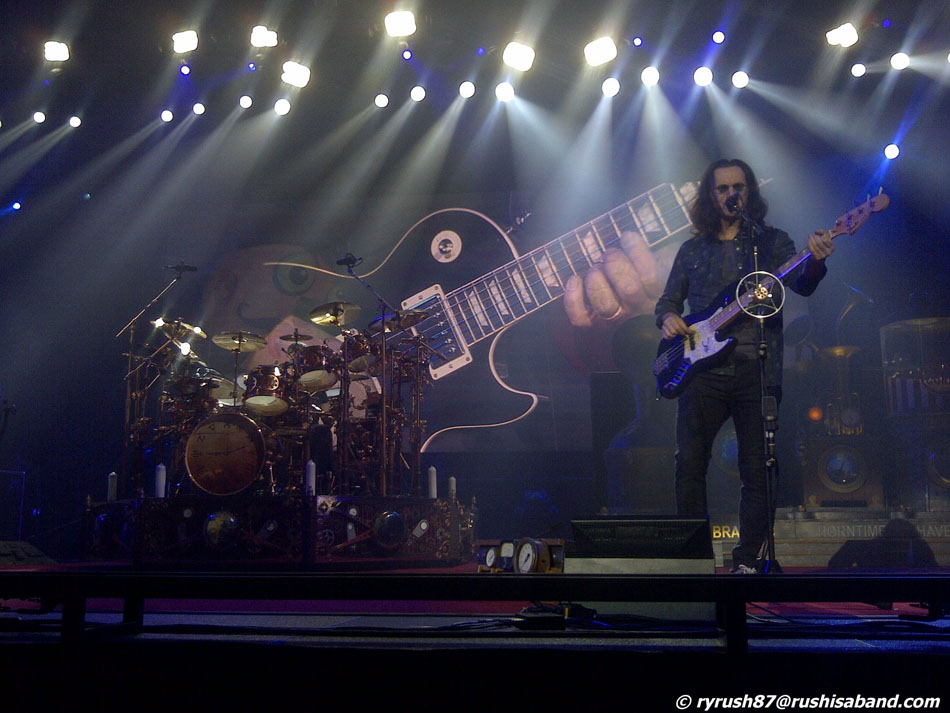 ---
---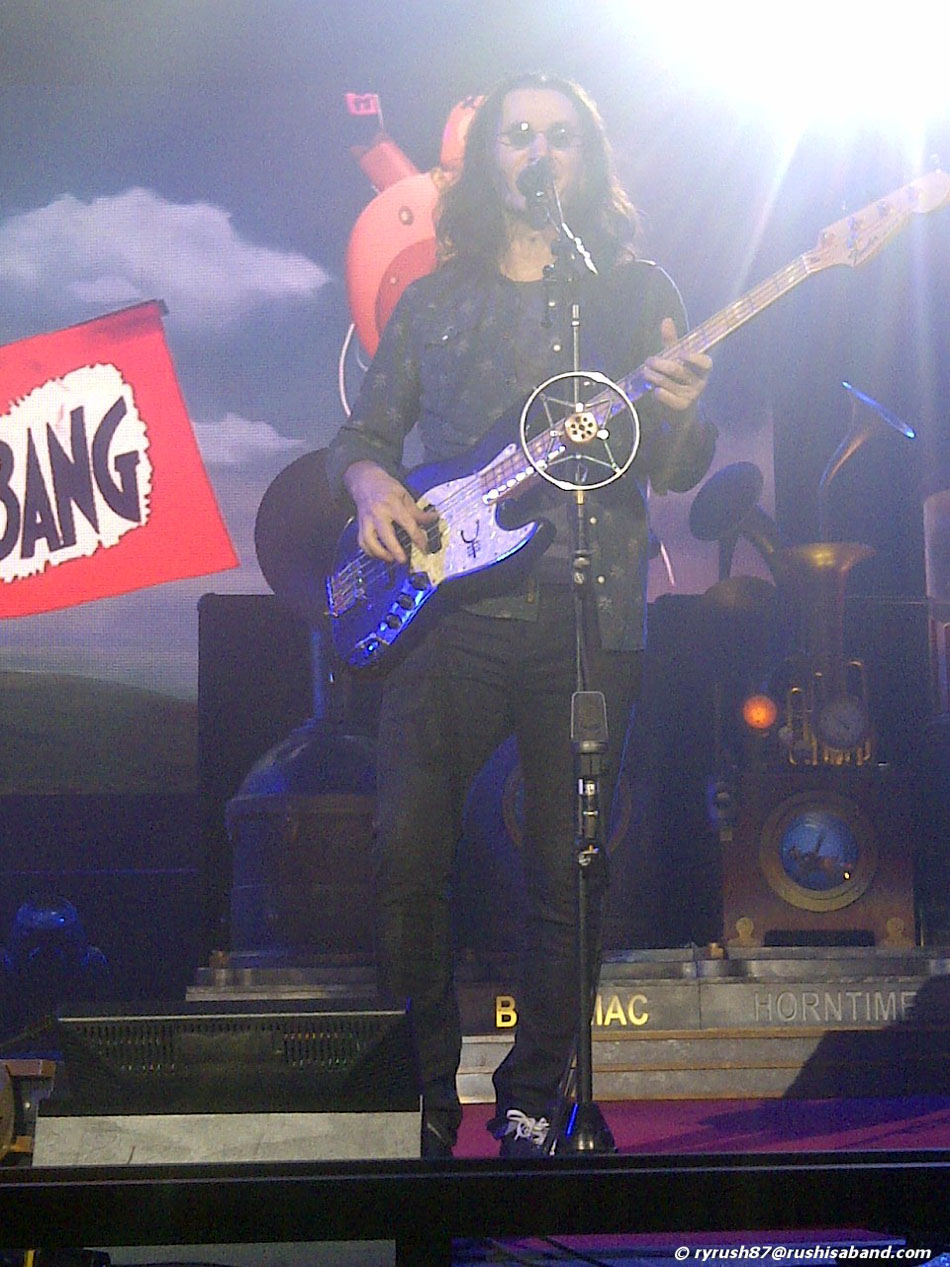 ---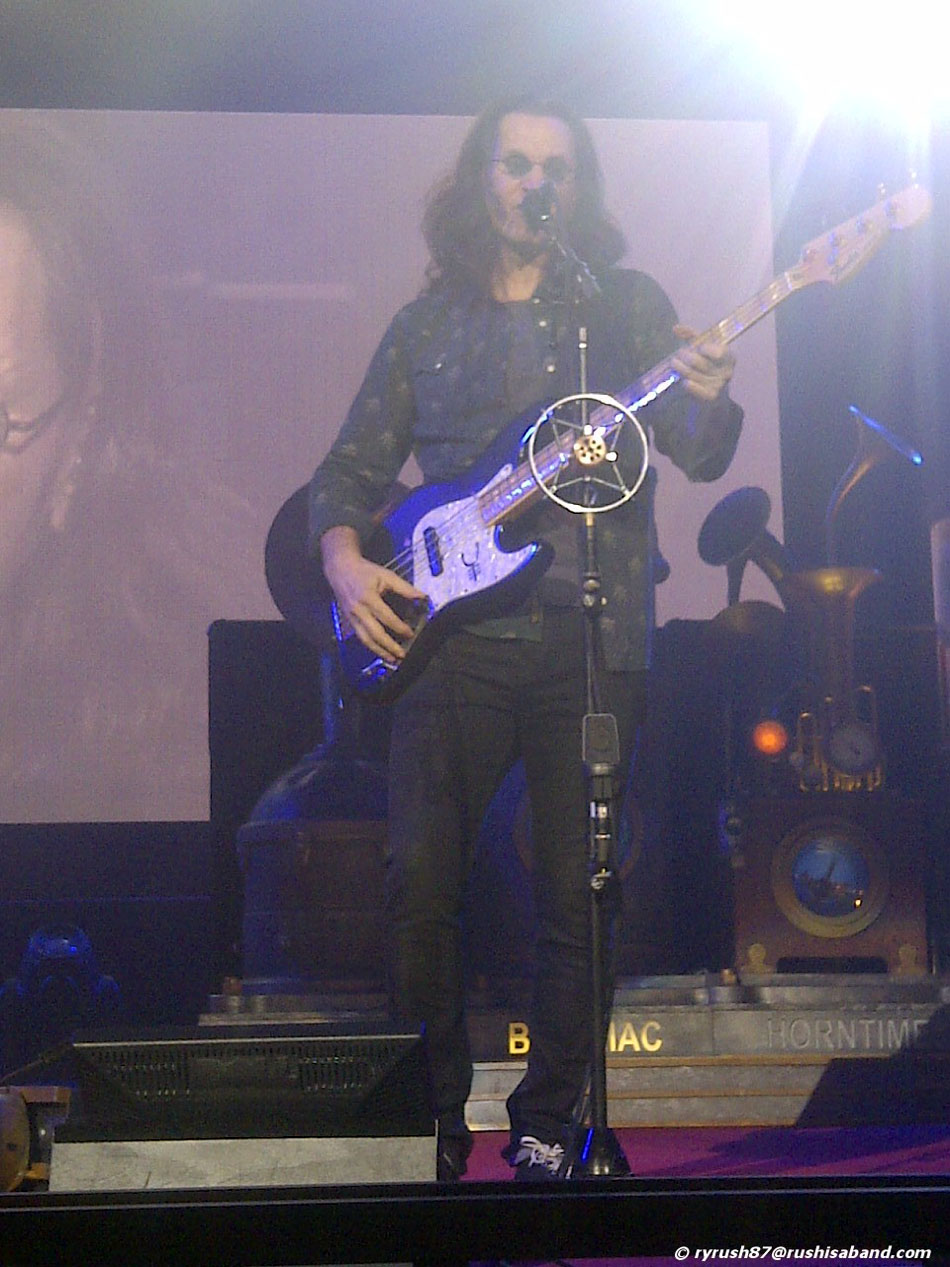 ---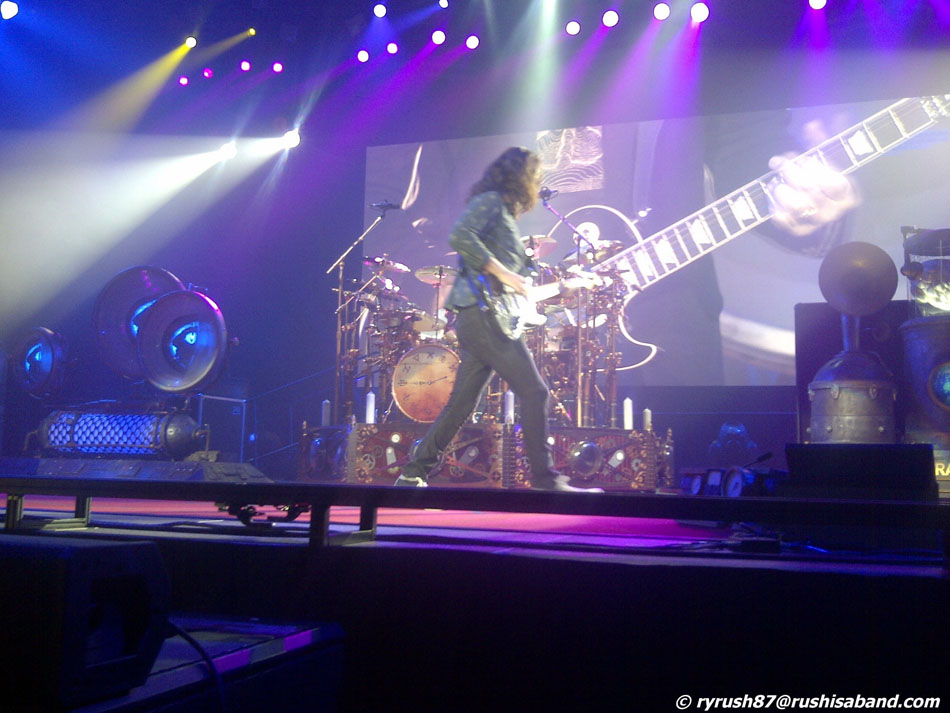 ---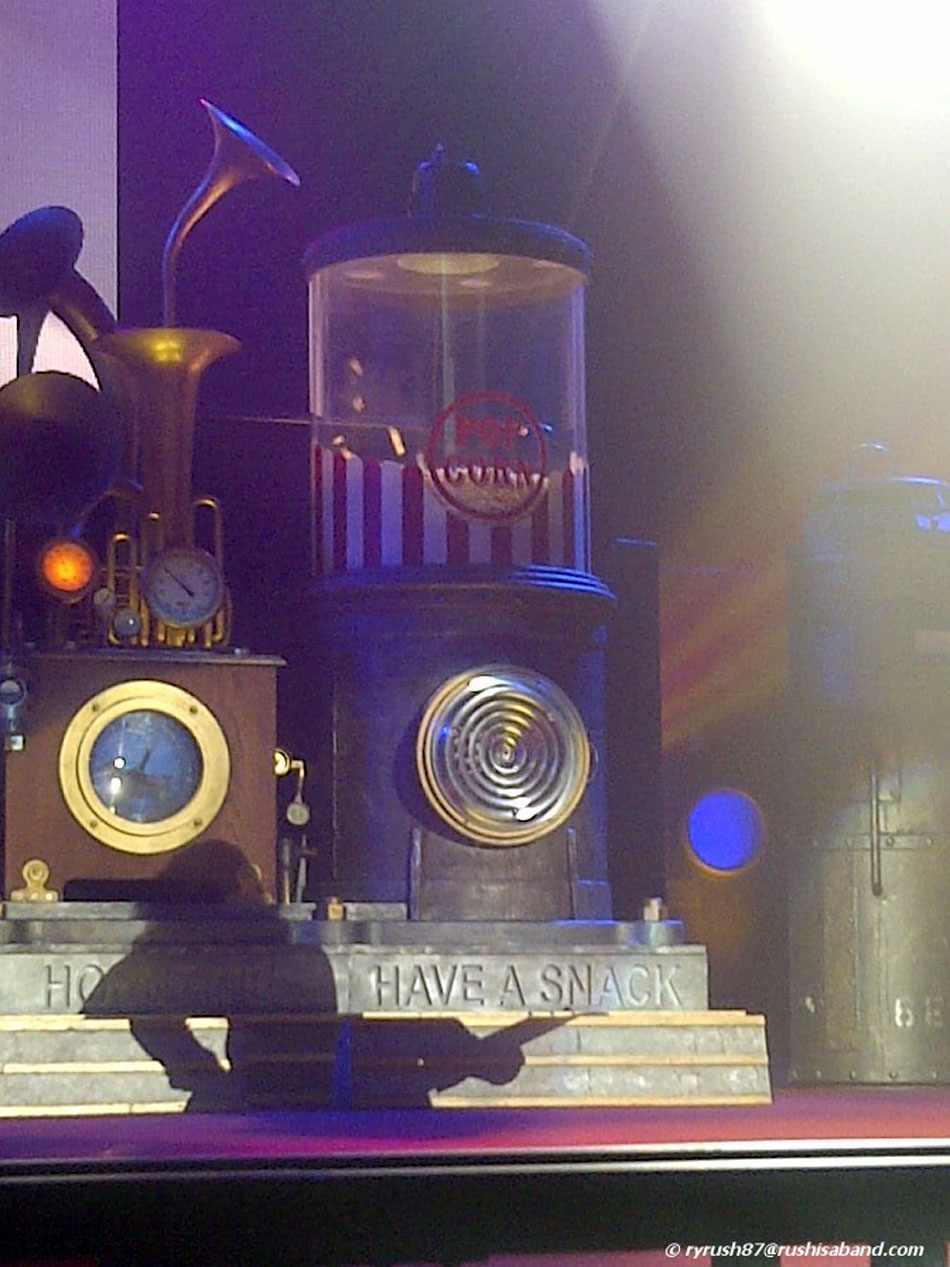 ---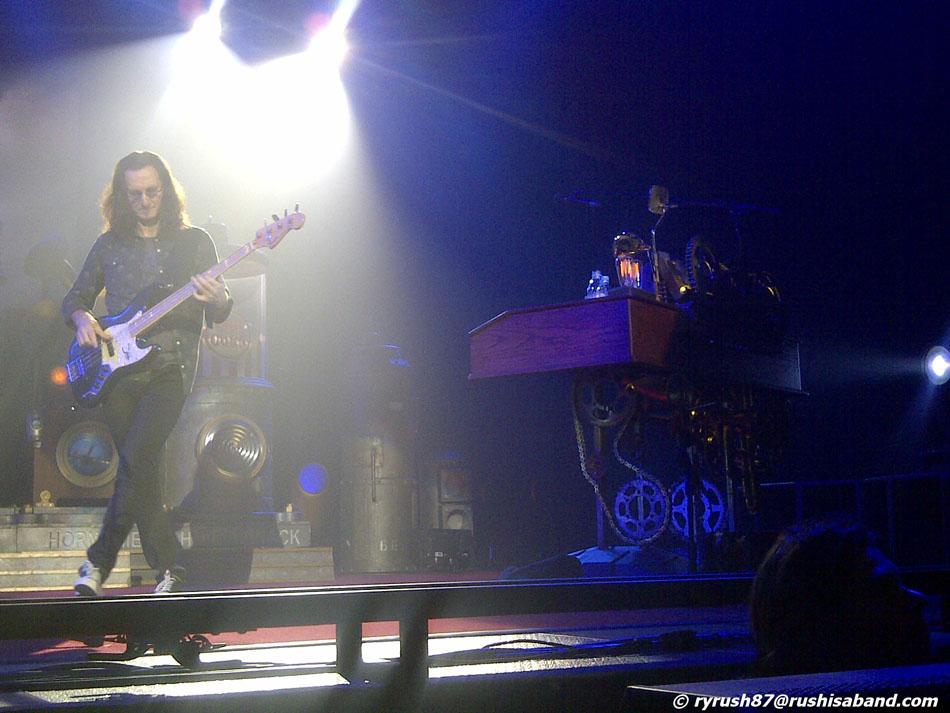 ---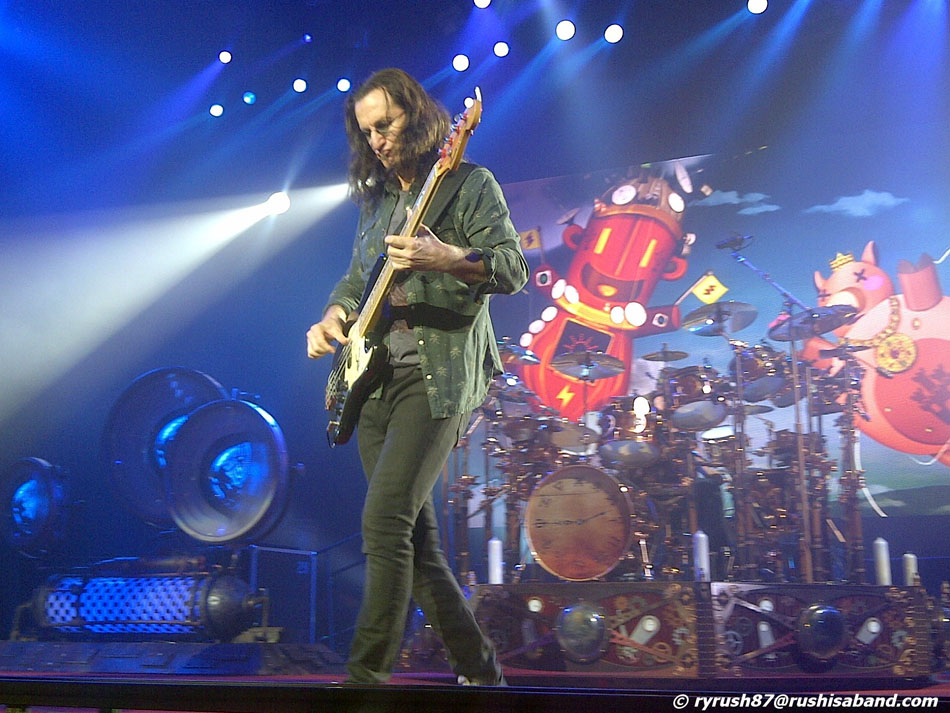 ---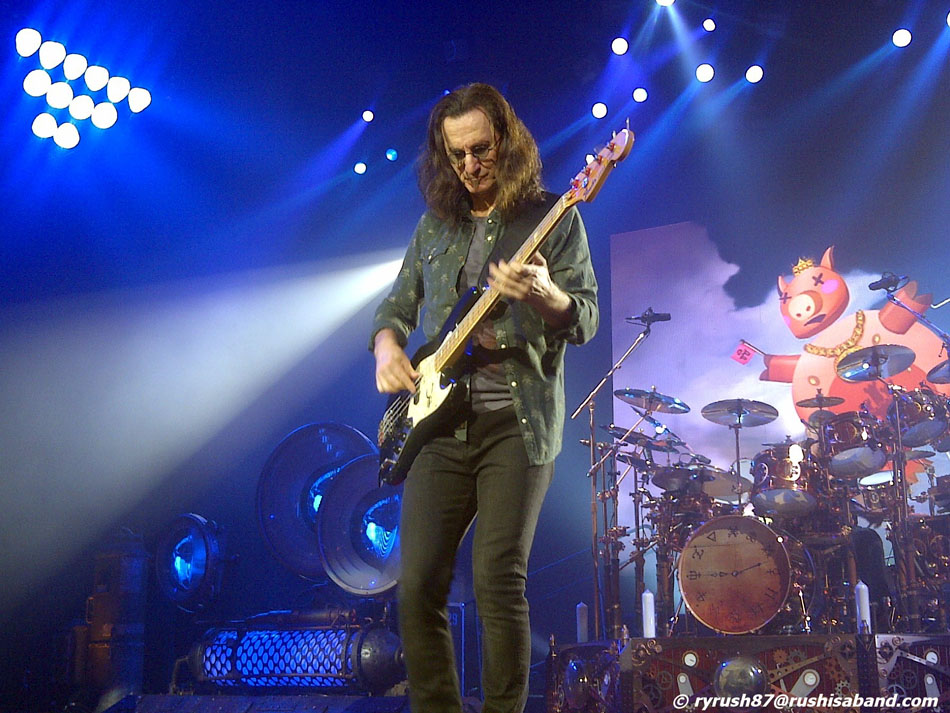 ---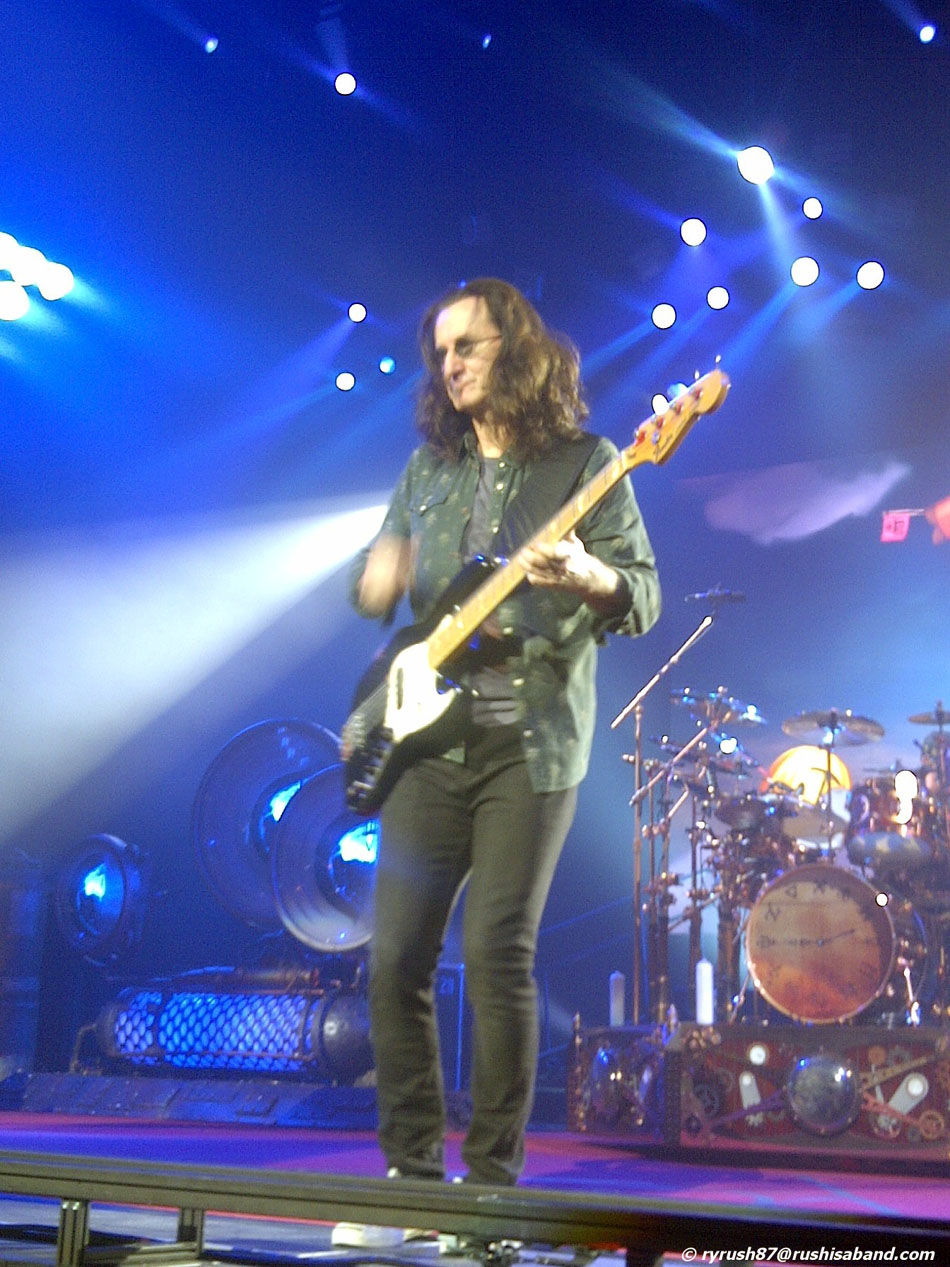 ---
---
|Back to Top|
---