There are 7 active users currently online.
---
---
RŒSH
CLOCKWORK ANGELS TOŒR
Concert Pictures

Rexall Place - Edmonton, Alberta, Canada
September 30th, 2012

---
The "Clockwork Angels" Tour spanned from:
September 7th through December 2nd, 2012 and April 18th through August 4th, 2013
---
|Tour Dates| --- |Set List|
---
Rush dresses up Rexall Place
Canadian prog-rock kings deliver mix of new and old for loyal fans
EDMONTON - When you go to a concert, you're not supposed to wear any T-shirts, toques, hoodies, merch of the band you're about to see.
This is one of the most contentious rules of concert etiquette - and one Rush fans are more than happy to thumb their noses at.
Why should they follow such a silly custom when Canada's longest-serving kings of prog-rock can't even get into the Rock and Roll Hall of Fame? Ridiculous, yes, but surprising, no - considering drummer Neil Peart's lyrics often dwell on what it means to be an outsider and testing the limits of social structures, whether they be subdivisions, corporations or artistic conventions.
There were a heckuva lot of outsiders at Sunday's show. Between 10,000 and12,000 men (and a few women) filled Rexall Place - and at least a third of them wore Rush shirts from tours gone by. (Ticketmaster wouldn't provide any official numbers.)
Then again, Peart, singer/bassist Geddy Lee and guitarist Alex Lifeson started off their two-set, three-hour show by looking back at the past - playing tunes from their '80s synth days, including Subdivisions and The Big Money, an appropriate song to reverberate through a hockey arena during an NHL lockout AND Edmonton's tussle with a demanding Oilers owner.
Another six tunes from the same time frame followed suit, including Force Ten, Grand Designs and The Analog Kid, with only the first set's closing numbers hailing from later decades: Where's My Thing?, an instrumental tussle between Lee's funky bass and Lifeson's scruffy riffs, complete with close-ups of their fingers beamed on a screen; and Far Cry, a thunderous number punctuated by pyro.
Lee's cries were about as perfect as possible - he seemed to hit all the high notes with relative ease. Only his eyebrows betrayed any signs of strain - popping up over his round glasses as his voice soared up the scale. At times, he got lost in the mix, but so did his synths and Lifeson's guitar - buried by Lee's throbbing bass or Peart's percussive arsenal. Their songs are so multi-layered and dense, it's hard to keep them from descending into the occasional pit of sludge.
For their second set, the trio focused largely on their latest and 19th studio effort, Clockwork Angels, which explores one man's quest for meaning in a dystopian world.
Backed by a string ensemble, Rush played more than half of the album - opening with Caravan, Clockwork Angels and The Anarchist. These were some of the highlights of the night - and perhaps the ideal way to hear Rush's songs. They're not a prog-rock band as much as they embody the spirit of an orchestral-rock band - writing songs with as many movements as symphonies.
Their steampunk stage props - old-fashioned gears, bike chains, cylinders, horns, speakers, a popcorn machine - and video snippets were also intricate and clever, replete with inside jokes, goofy gags and surreal humour à la Monty Python.
Take, for example, the short video at the start of the second set - starring Jay Baruchel as a persistent taxman and Lee, Lifeson and Peart as short, fat and silly "guh-nomes" who act as gatekeepers to a mysterious creature known as The Watchmaker.
After they finish this tour, Rush might really want to consider pitching their own half-hour weekly comedy show to CBC.
We all could use some more absurdity, banshee-like wails and three-minute drum solos in our lives.
Oh, and Rush T-shirts.
-SANDRA SPEROUNES
---
The following pictures are courtesy of Bayne Wagner and Mitchell Carter. Thanks Guys!
---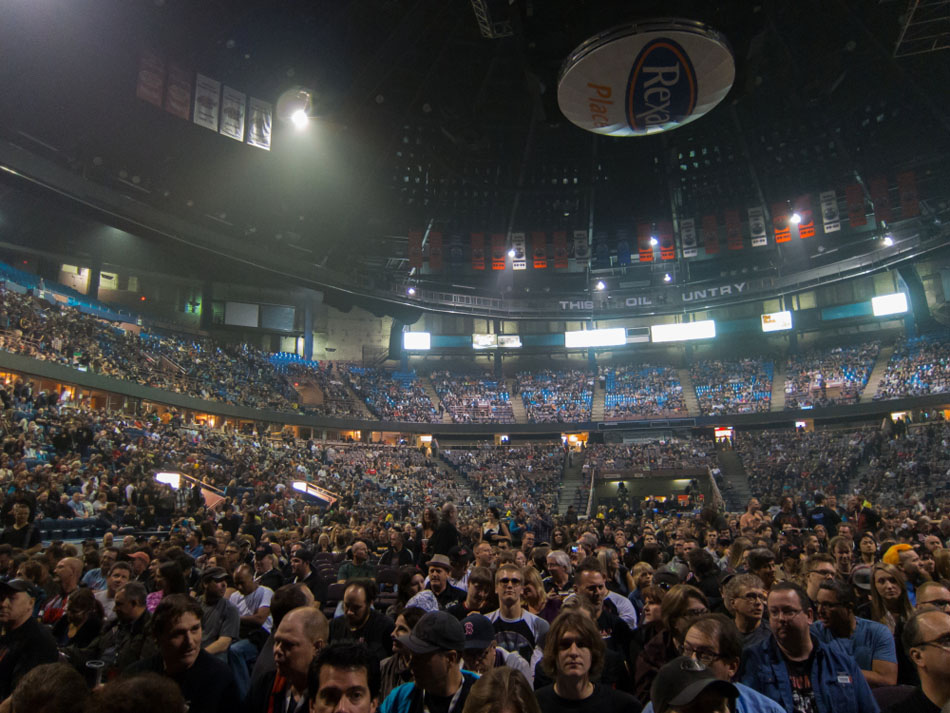 ---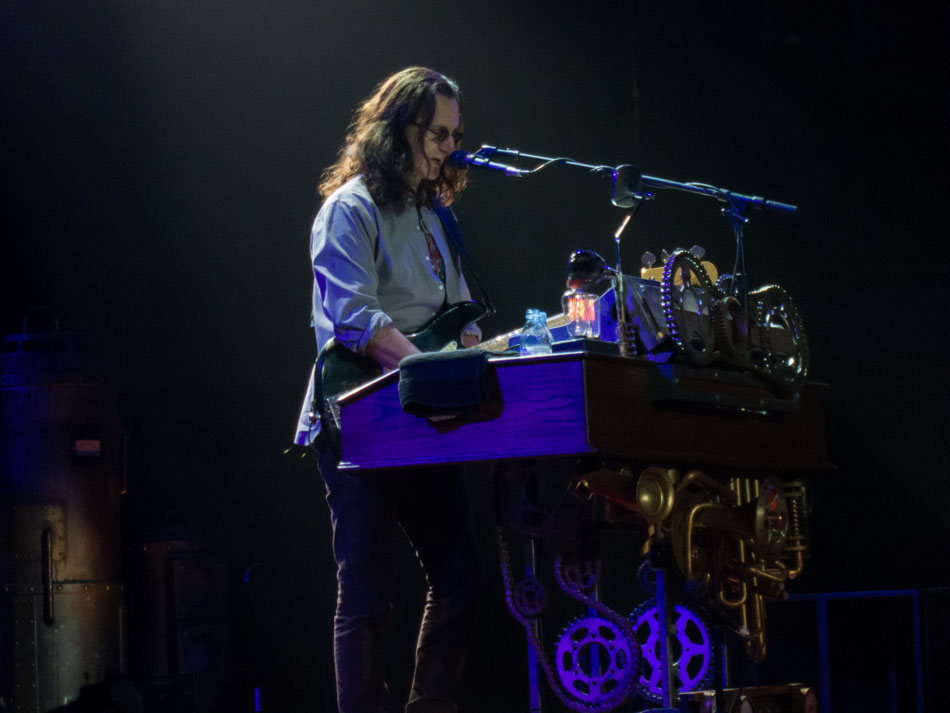 ---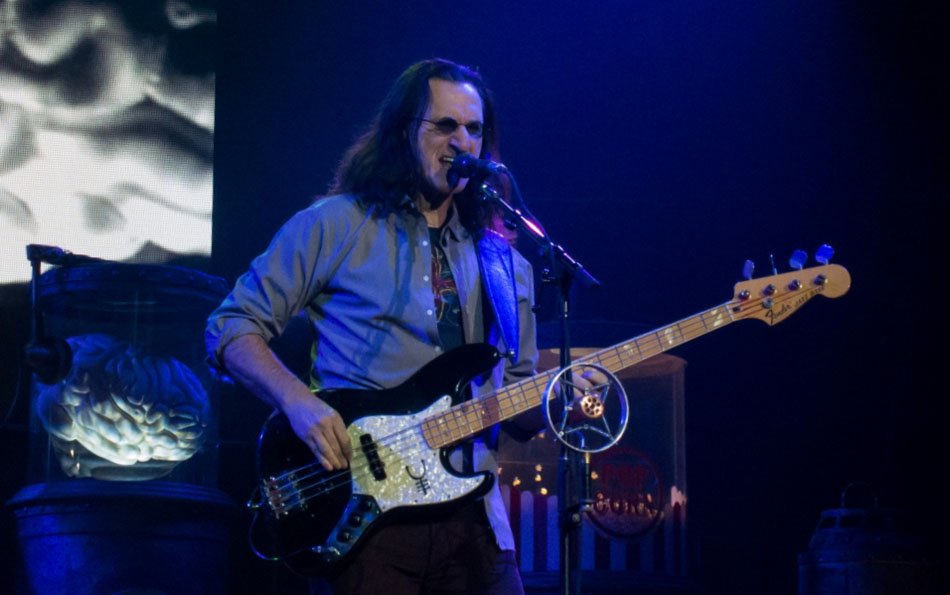 ---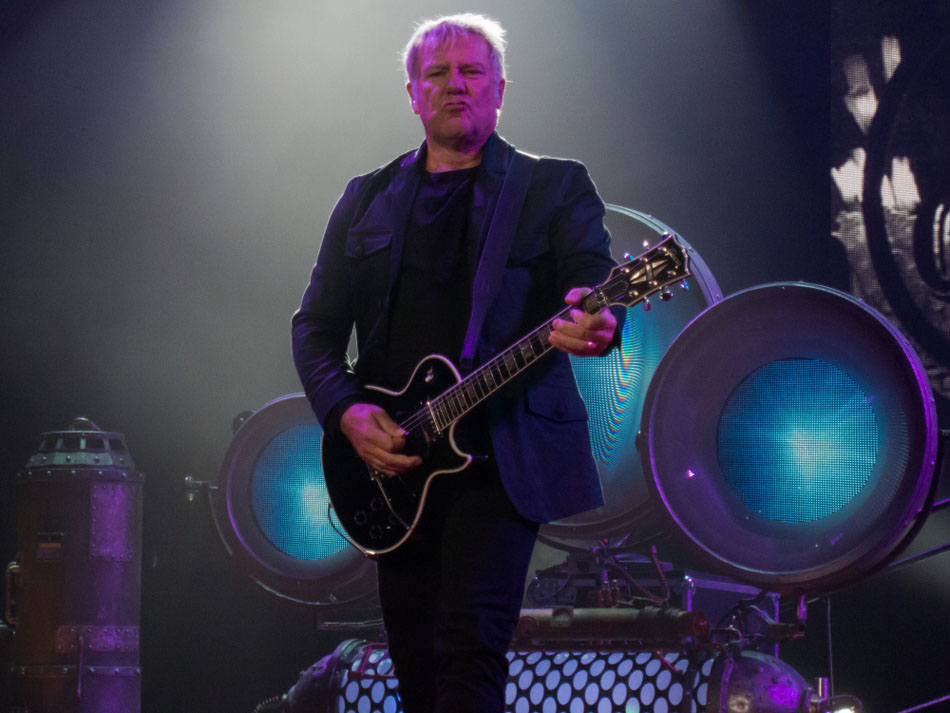 ---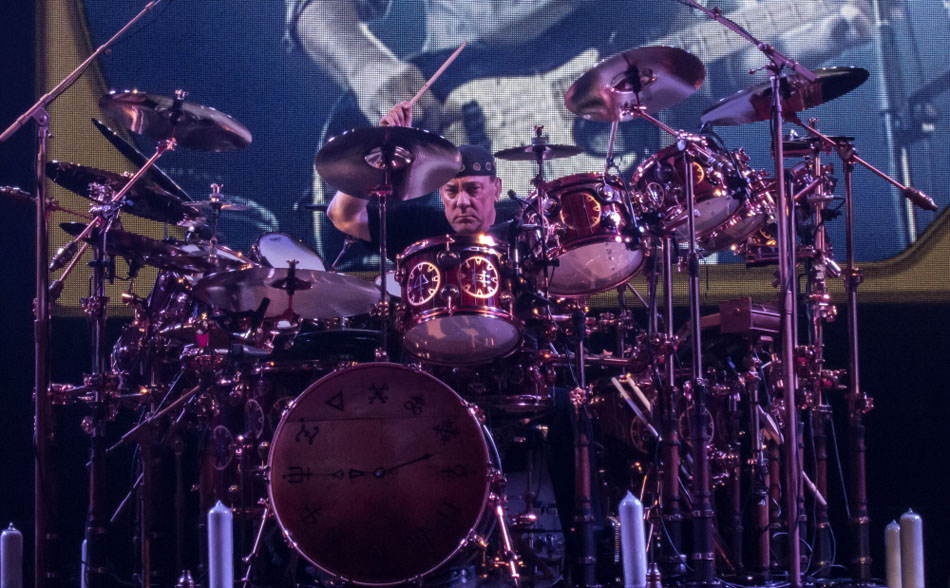 ---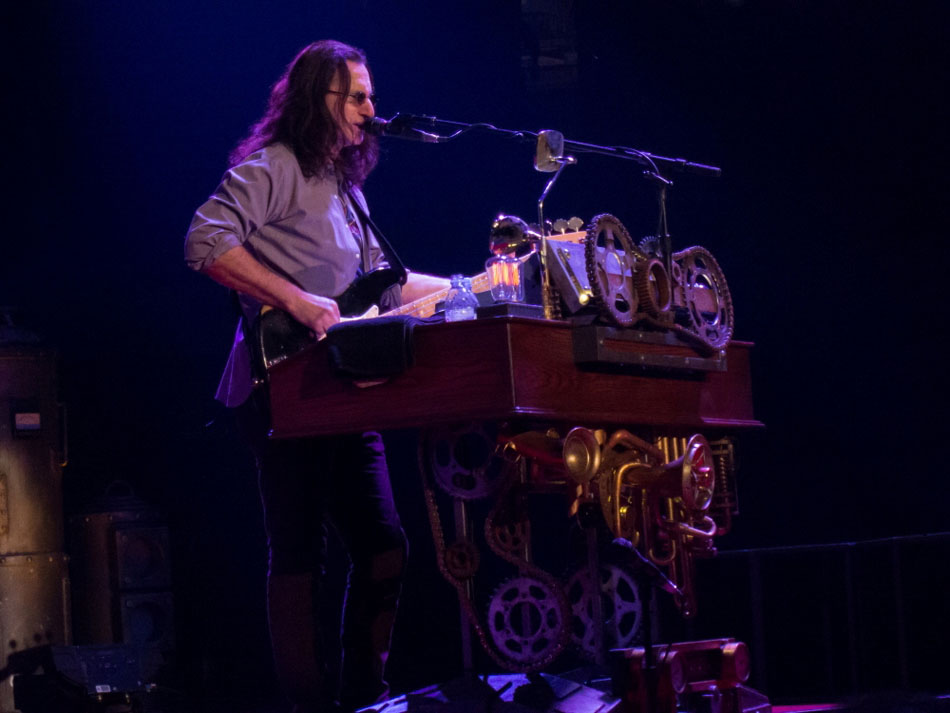 ---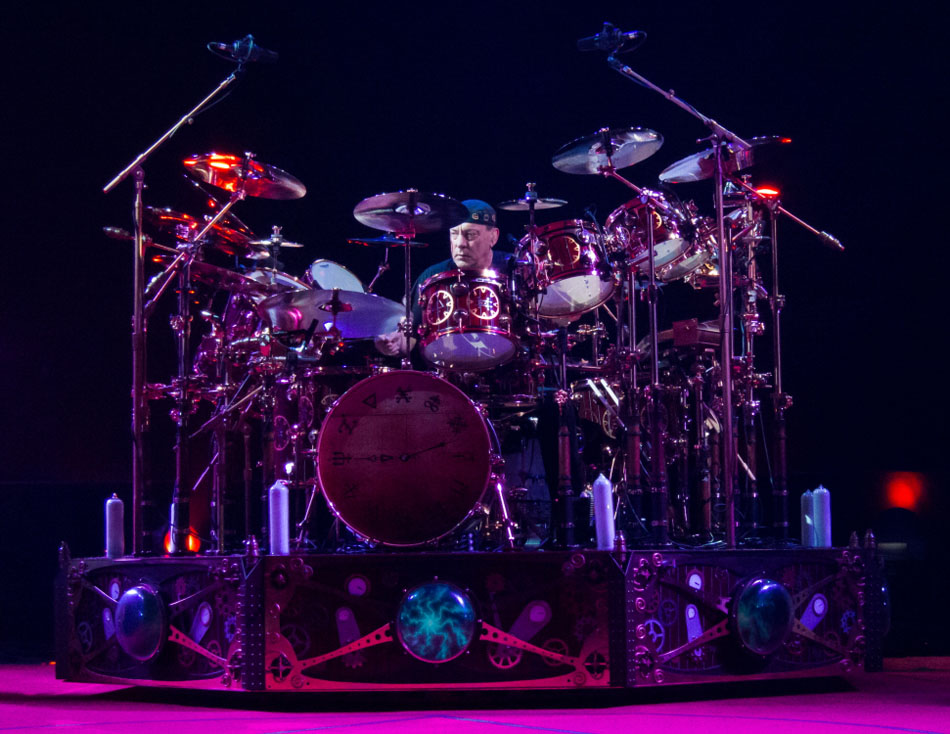 ---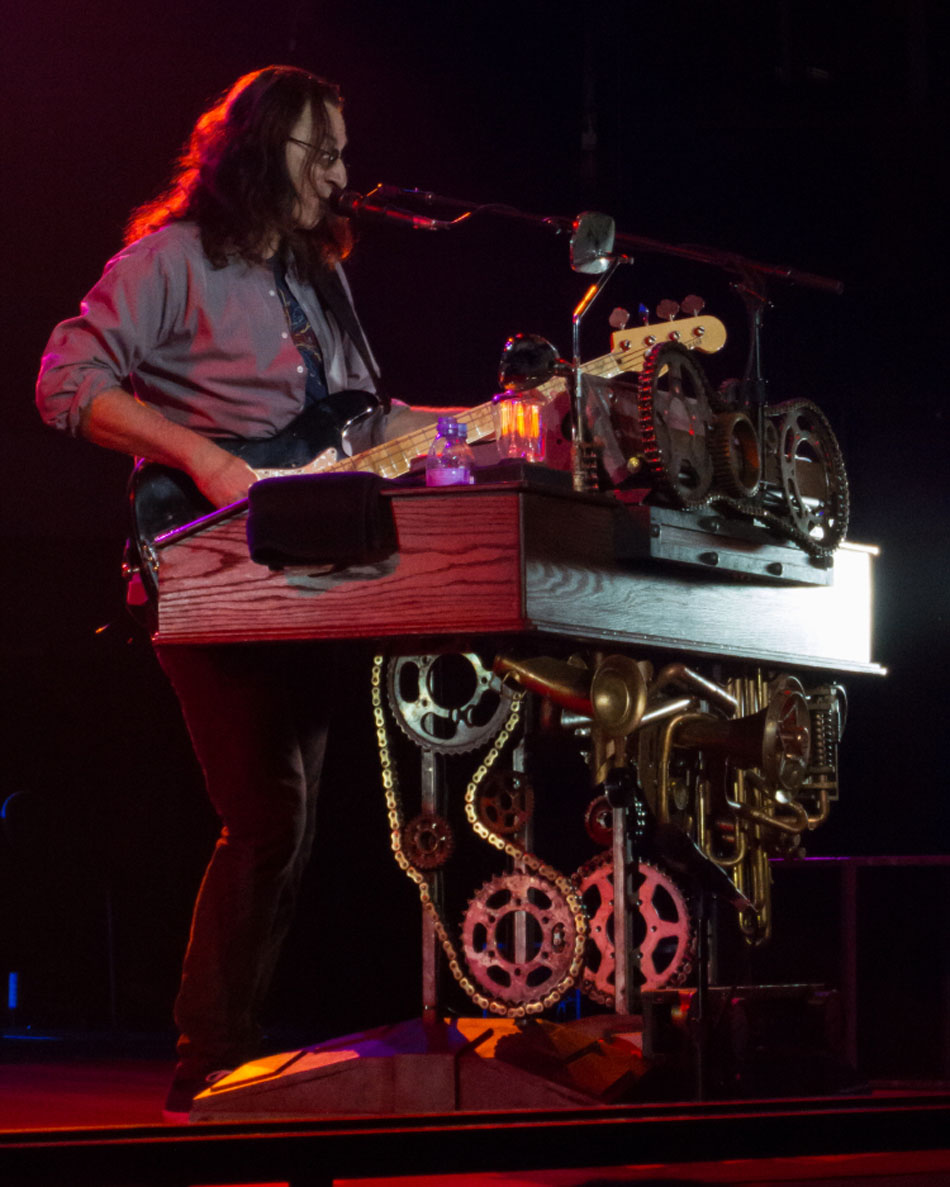 ---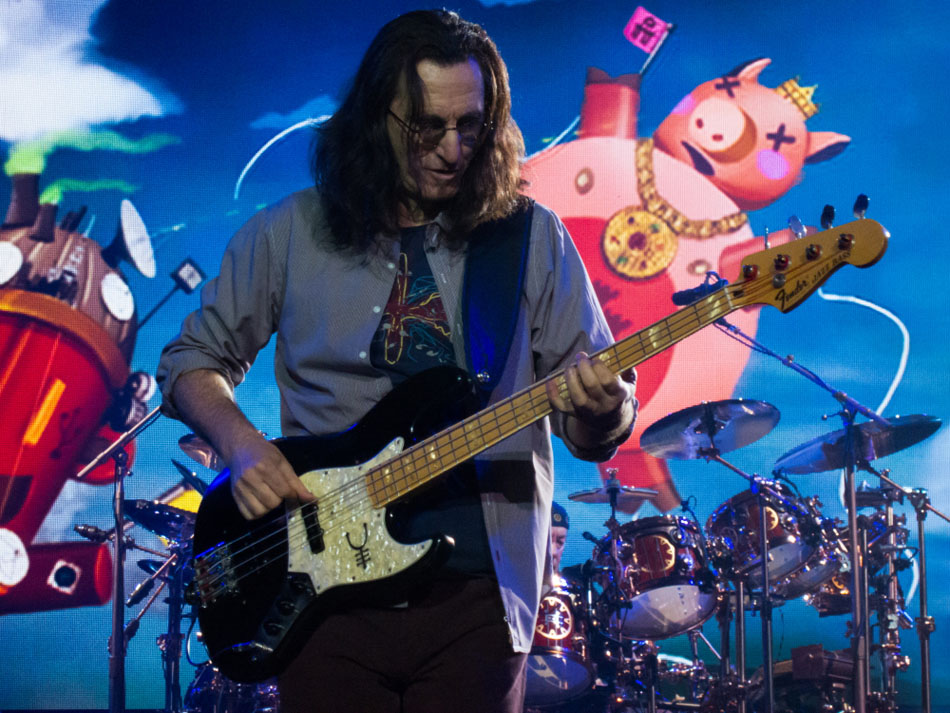 ---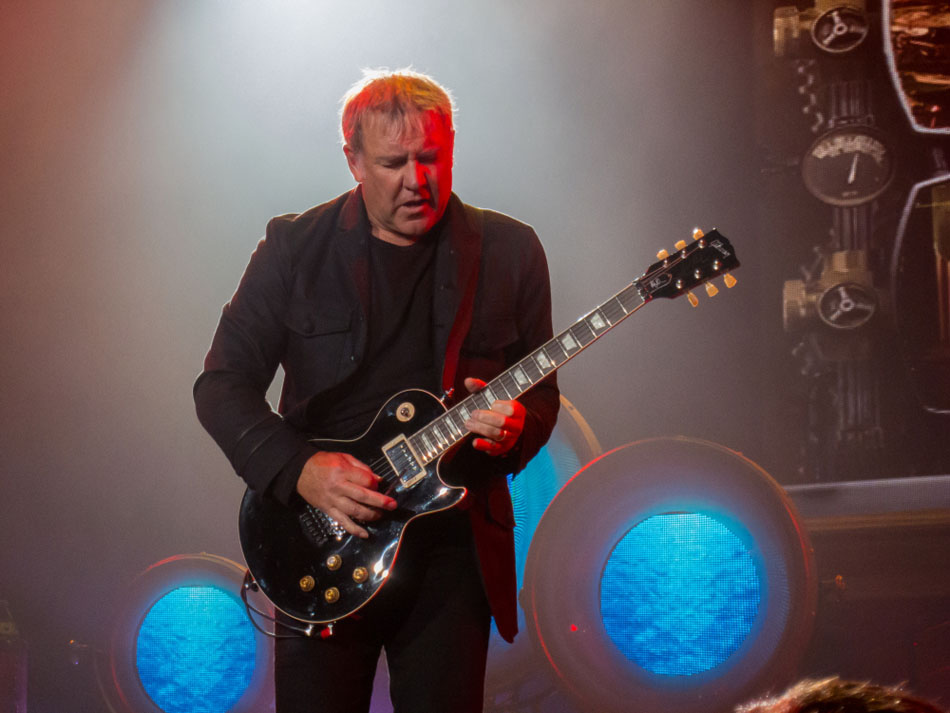 ---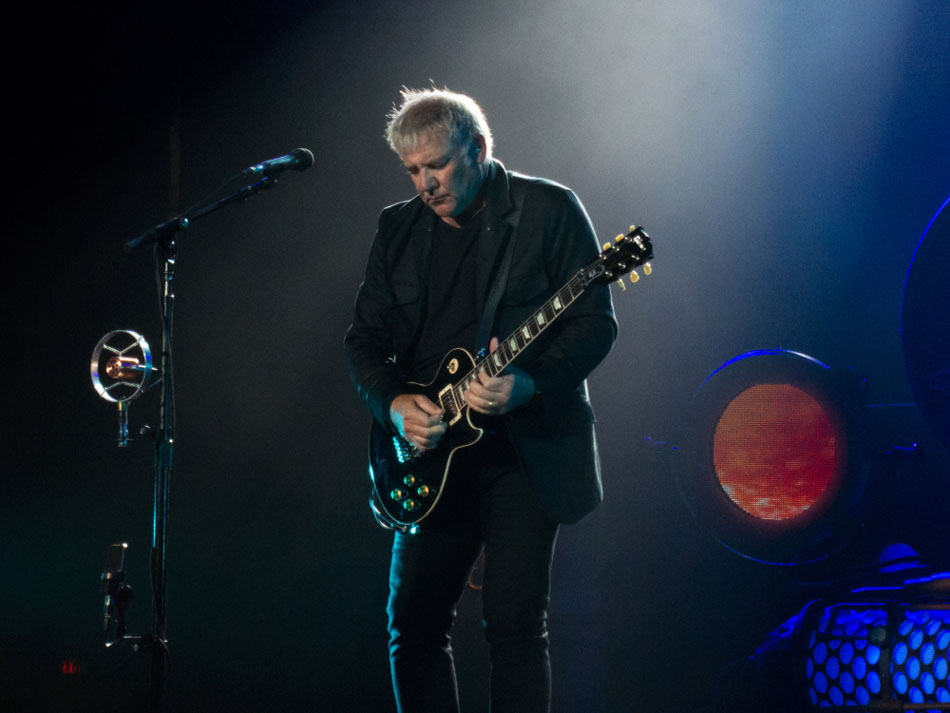 ---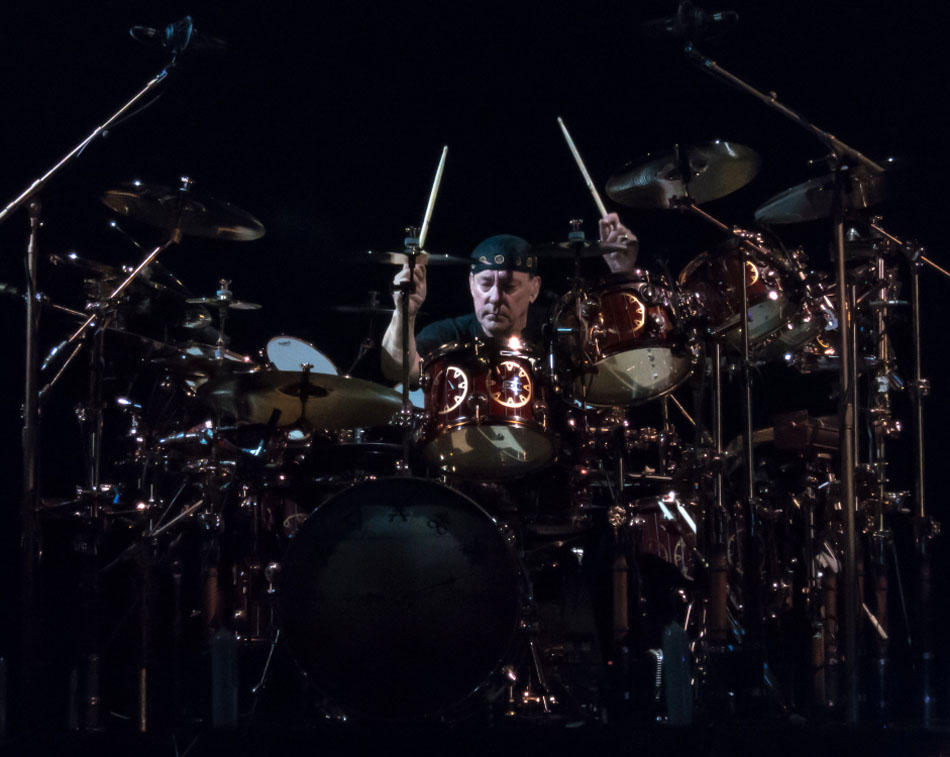 ---
---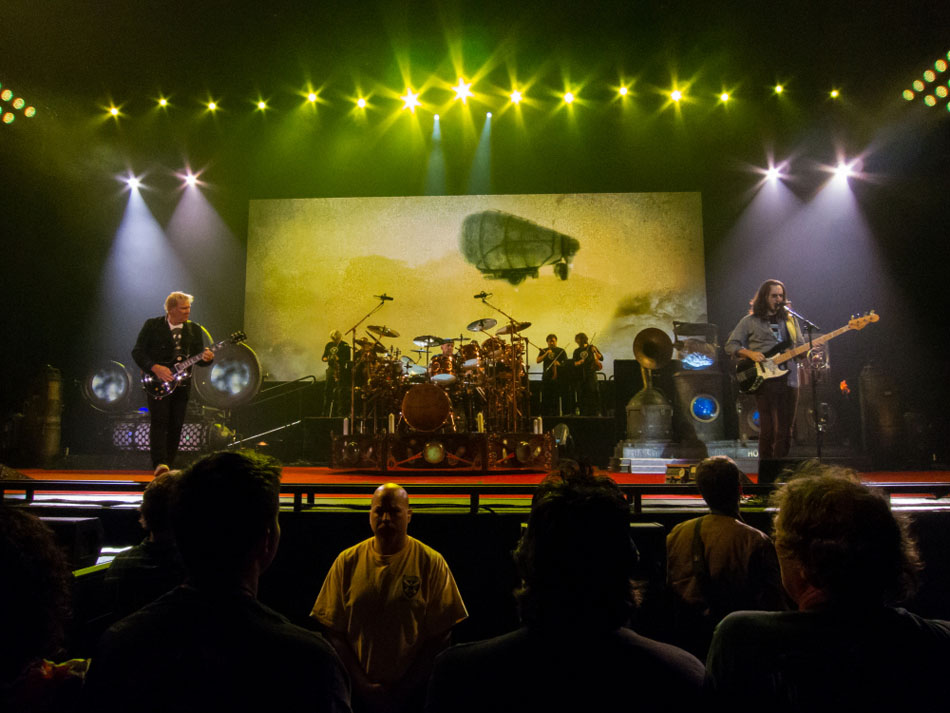 ---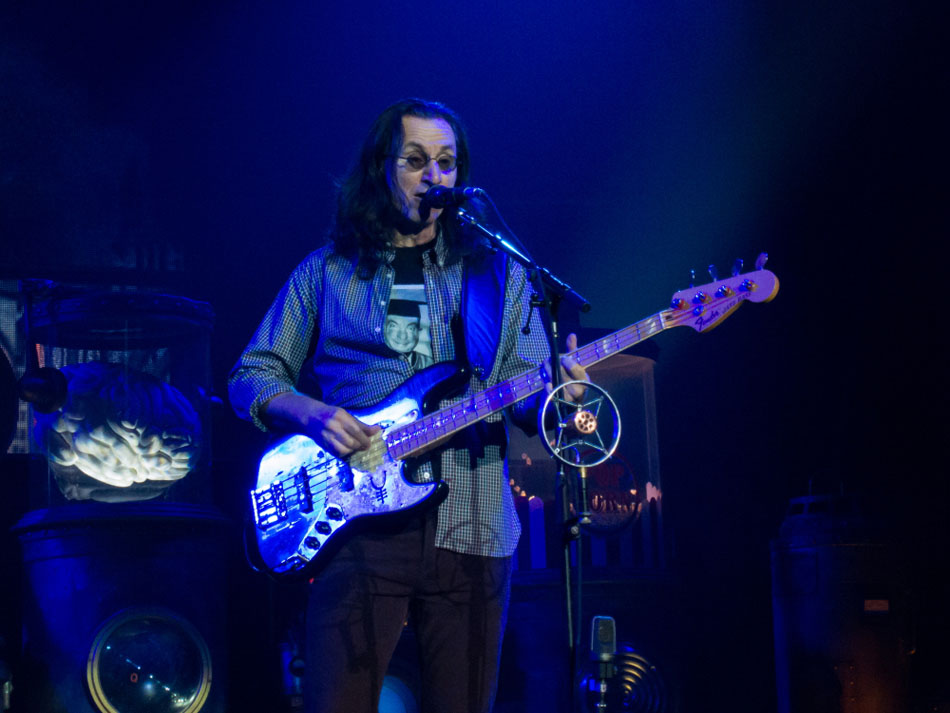 ---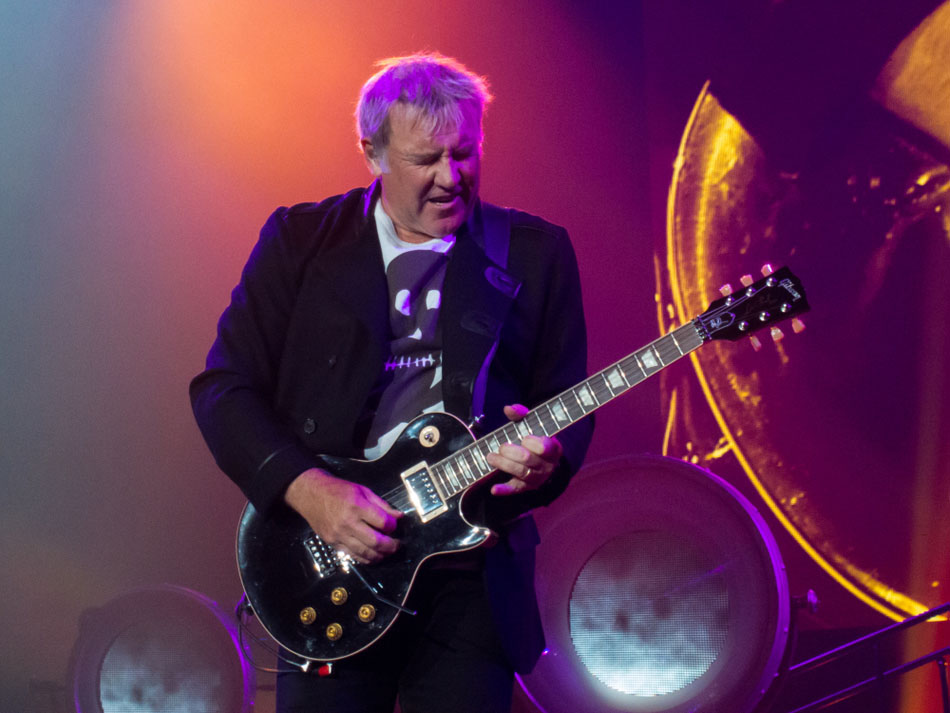 ---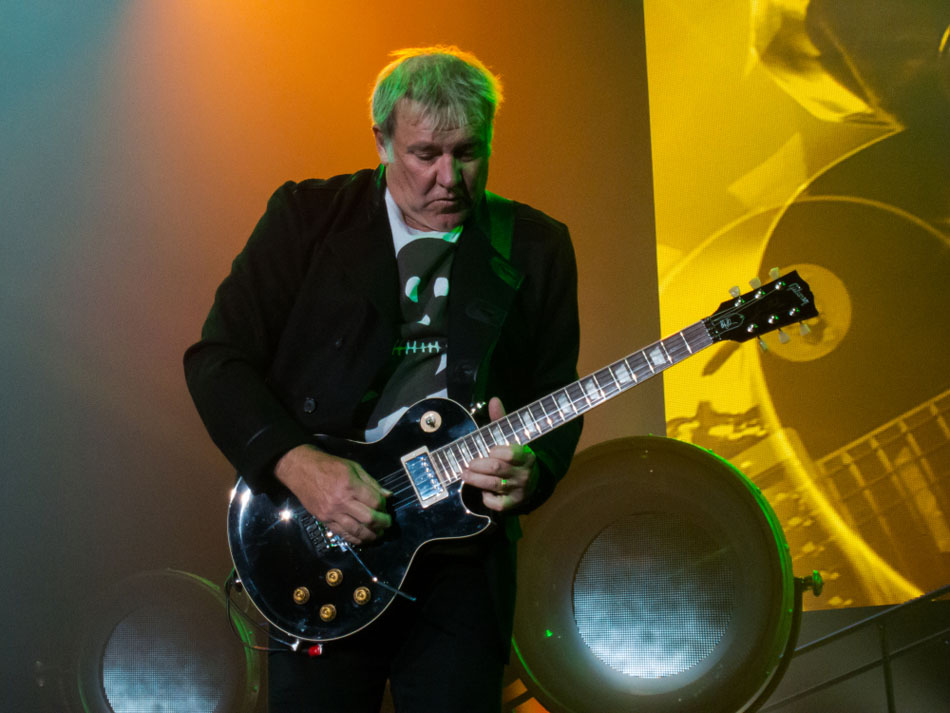 ---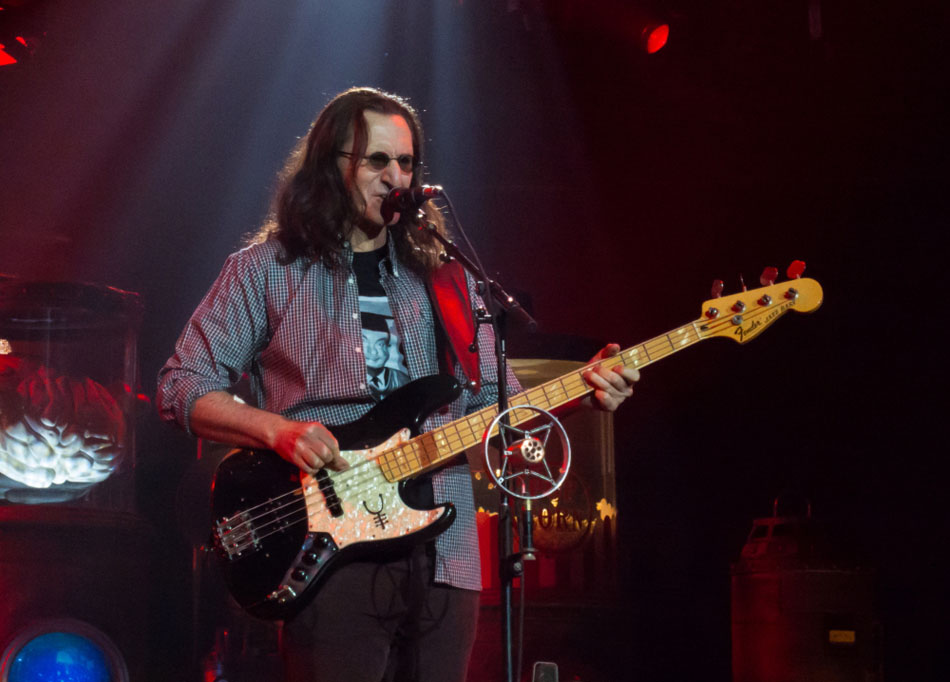 ---
---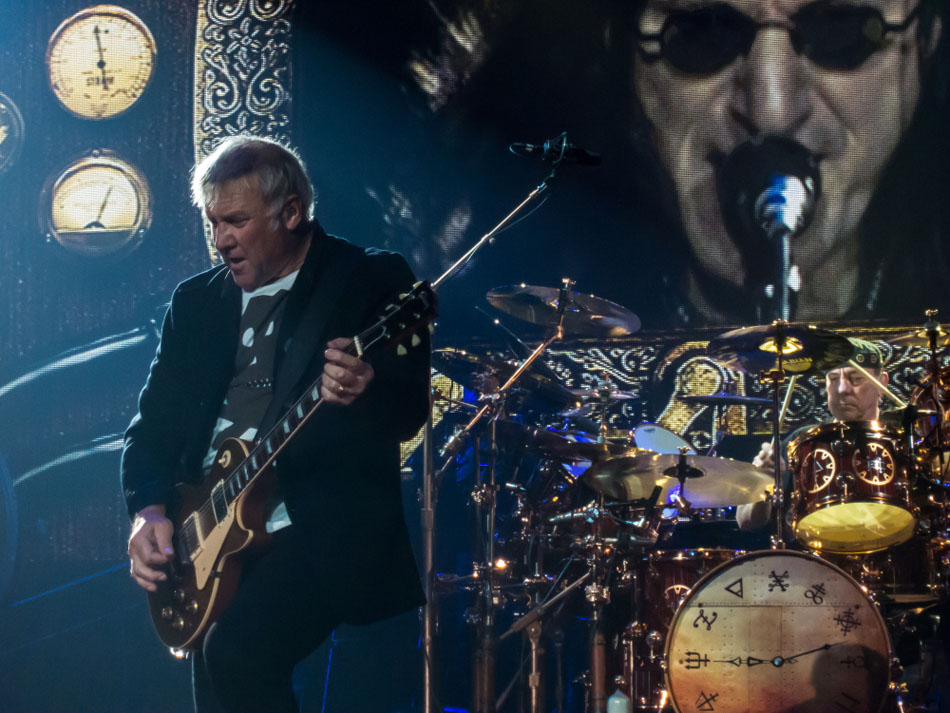 ---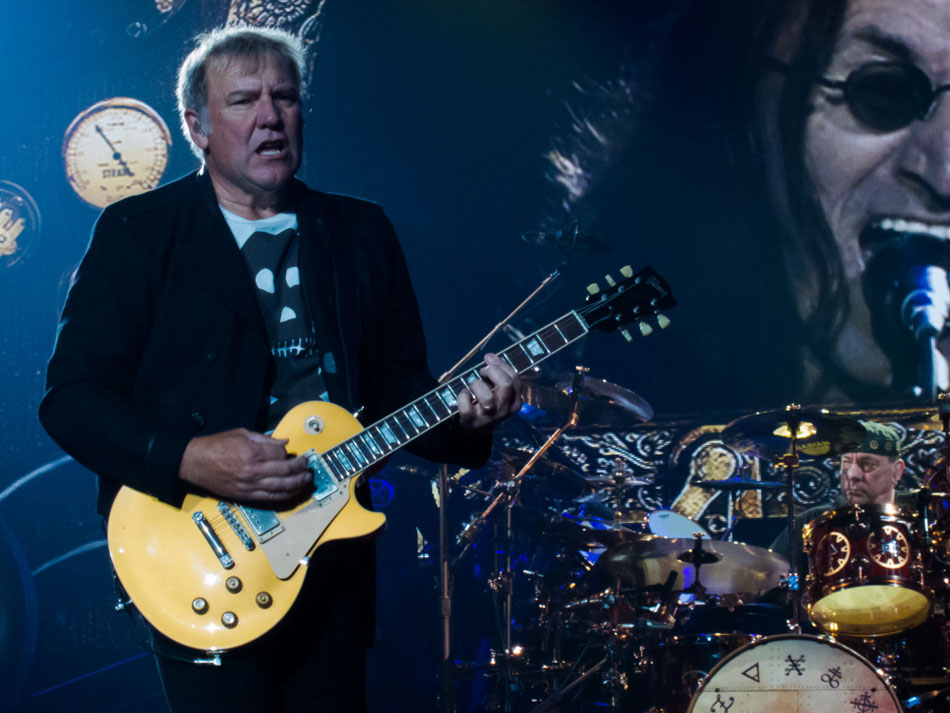 ---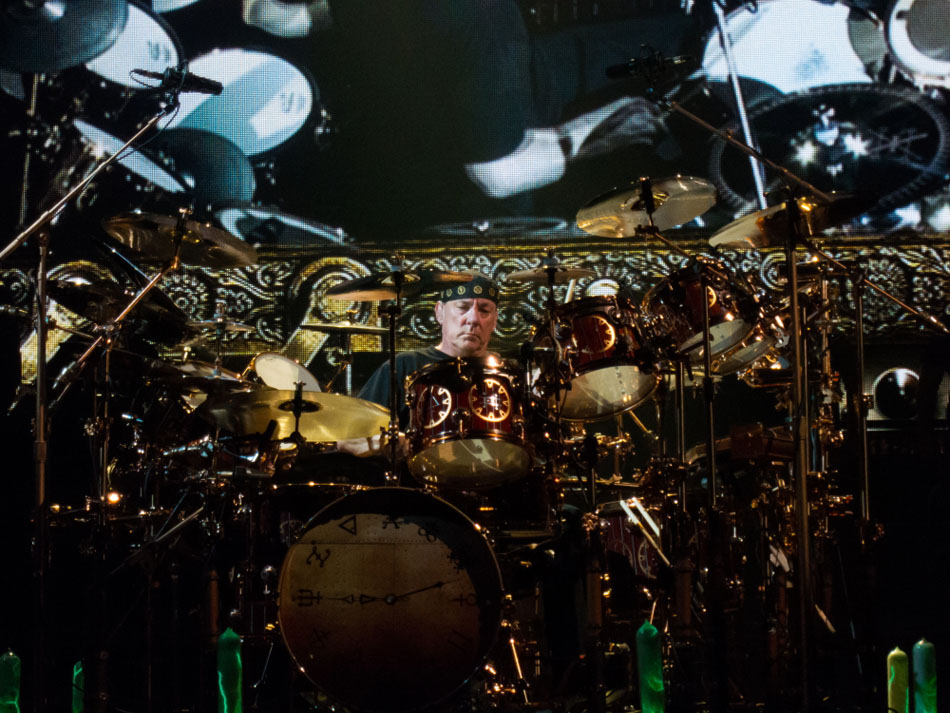 ---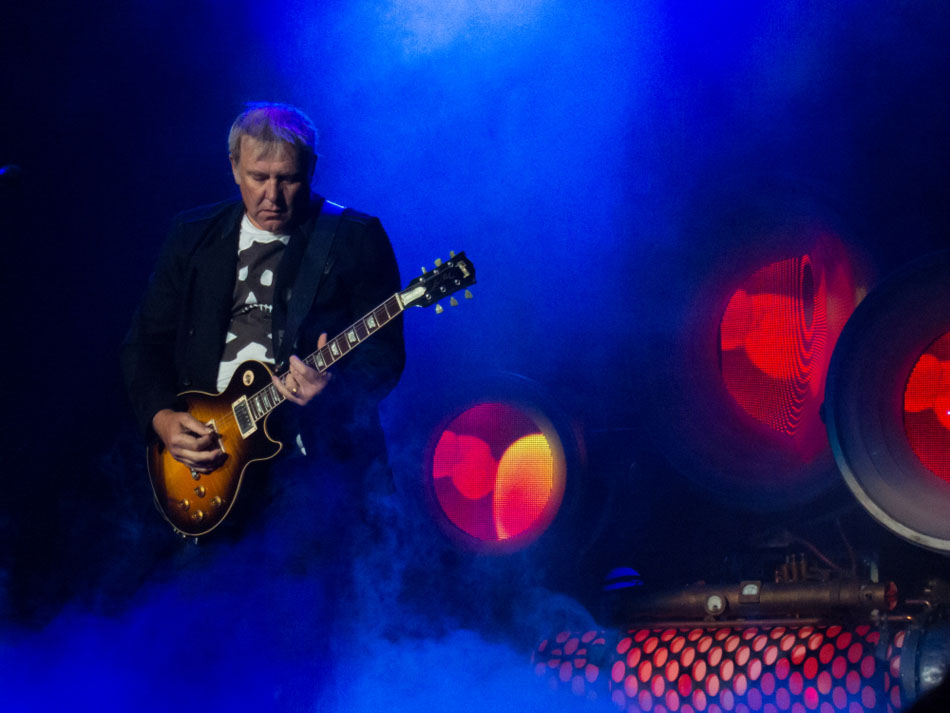 ---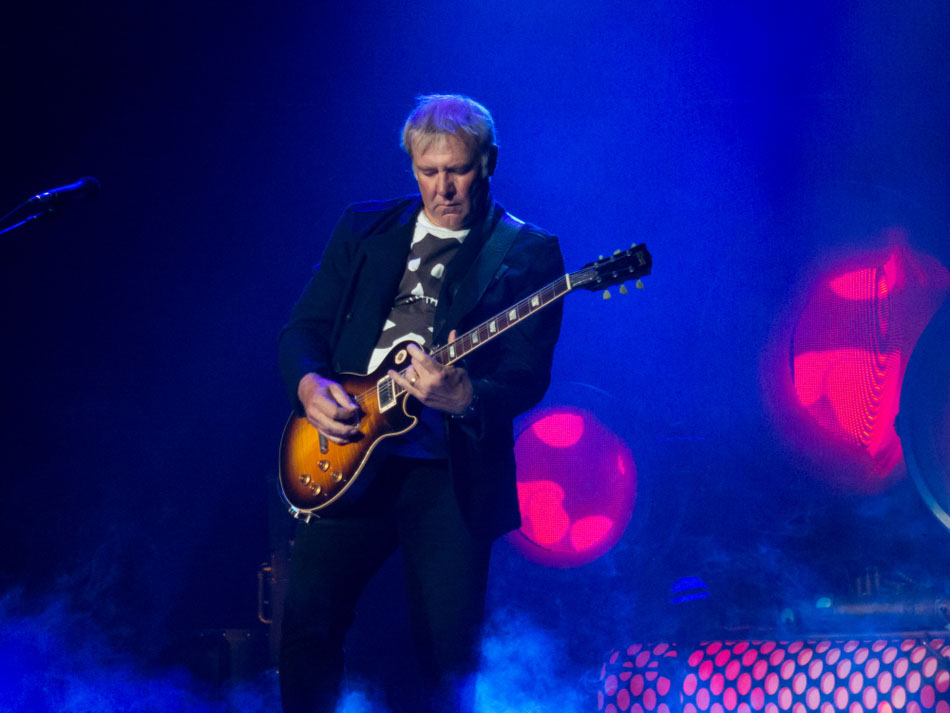 ---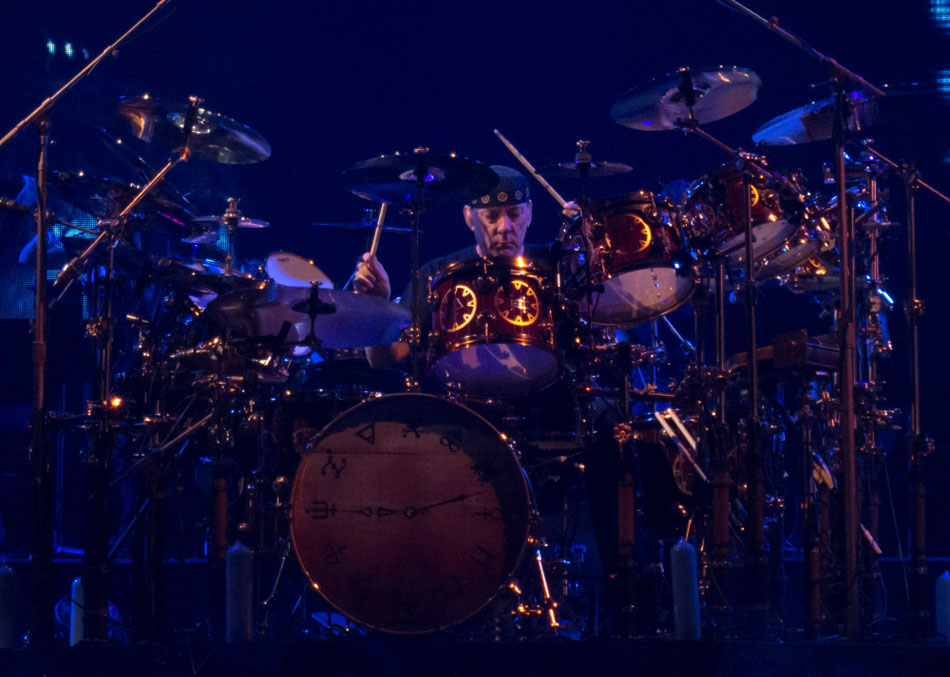 ---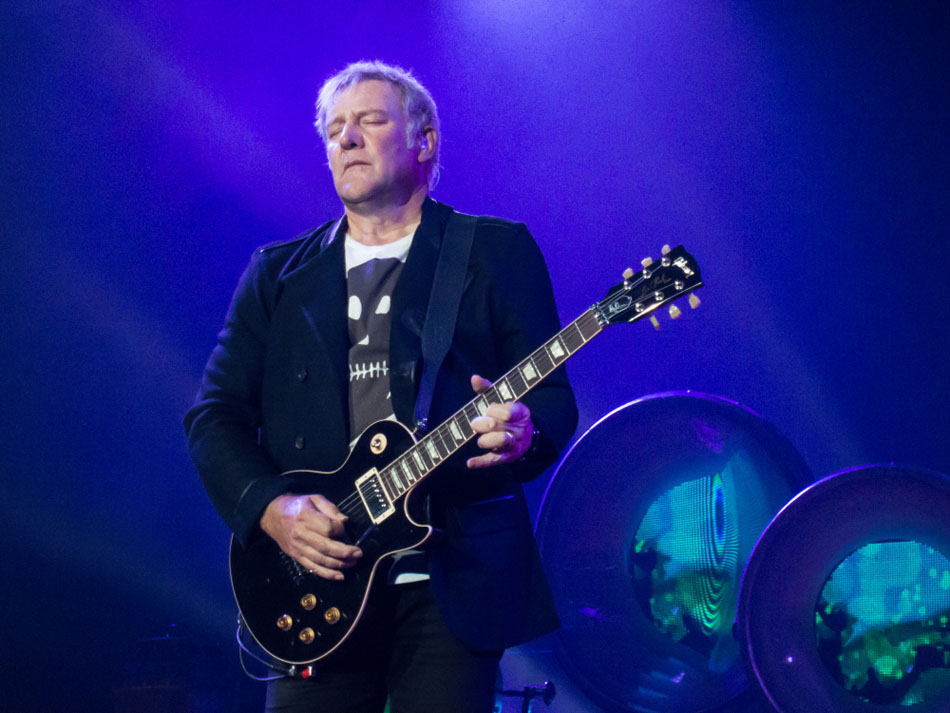 ---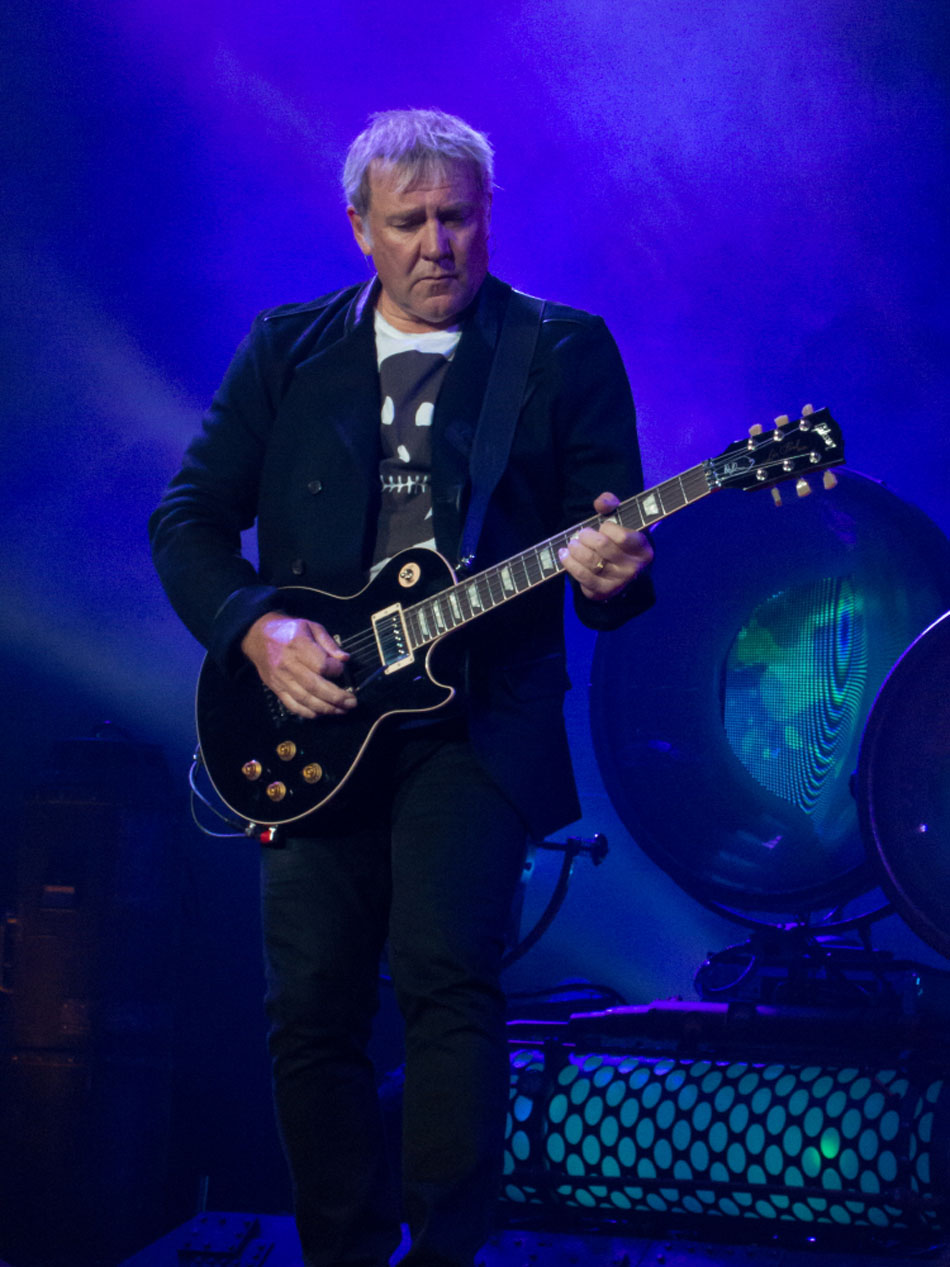 ---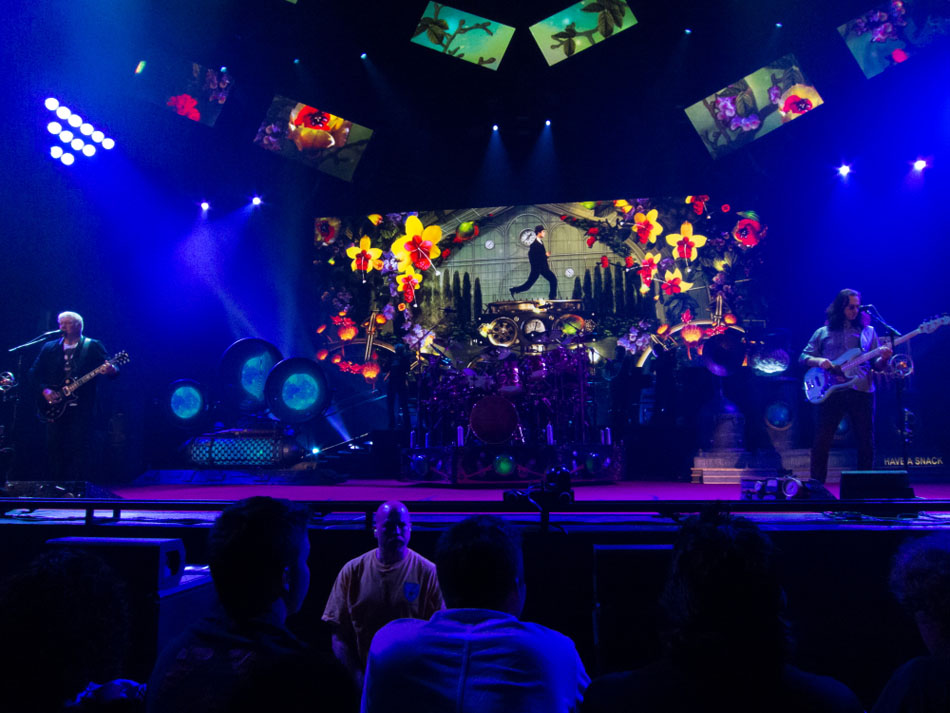 ---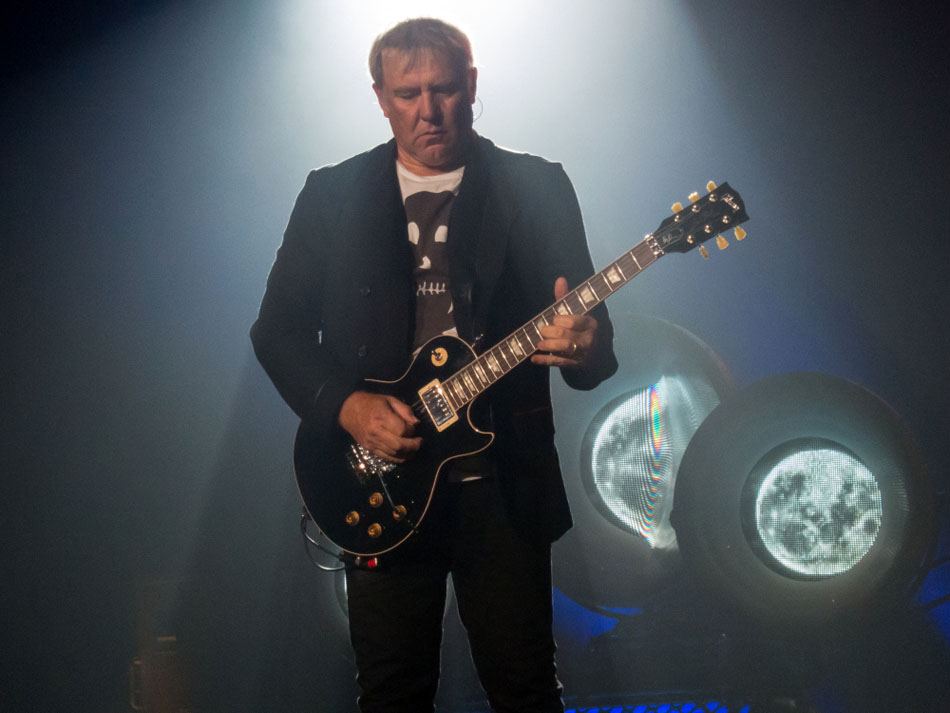 ---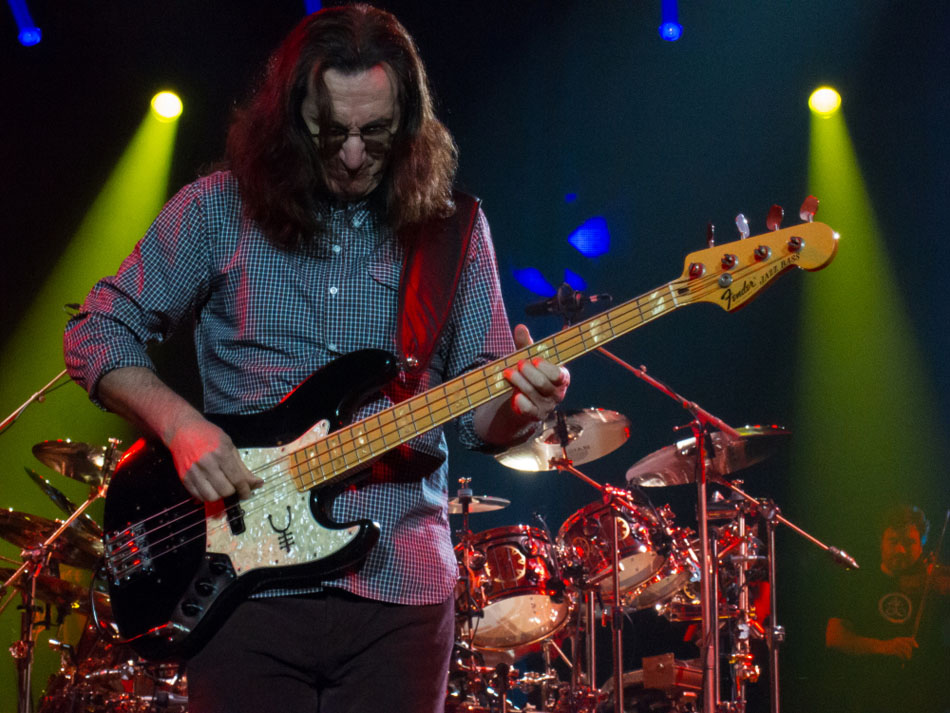 ---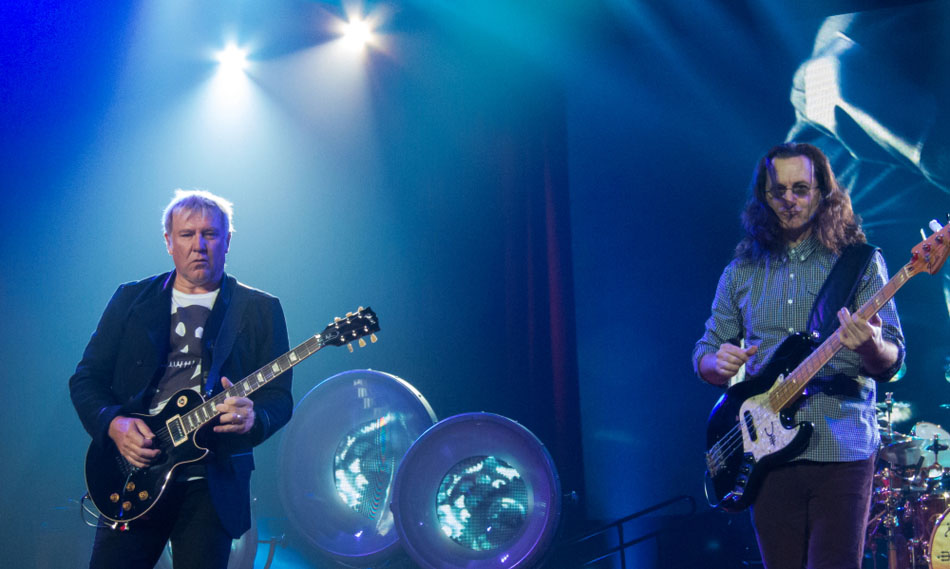 ---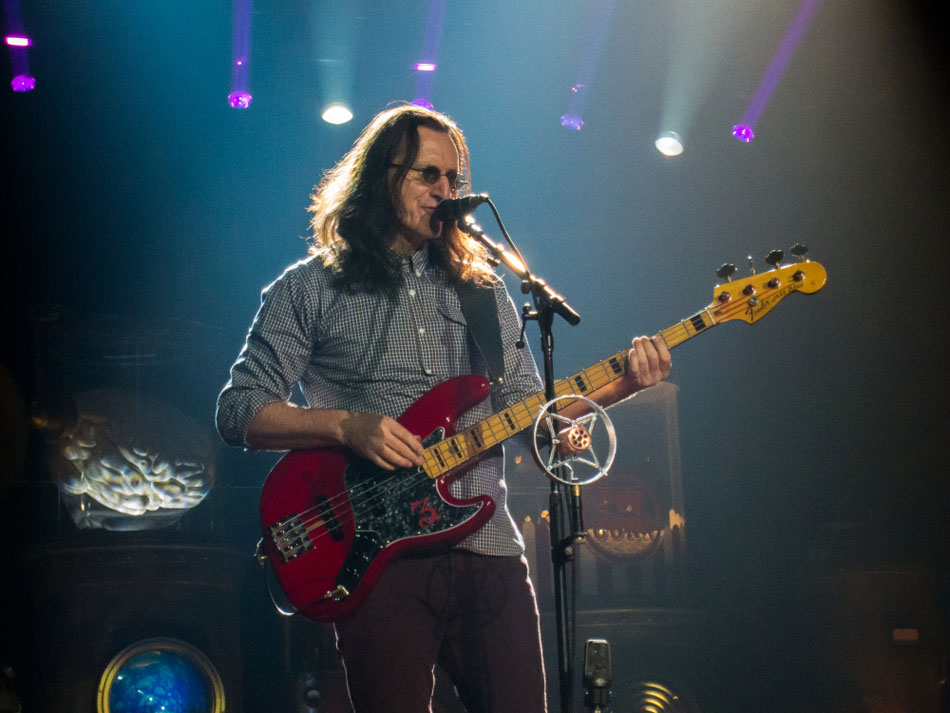 ---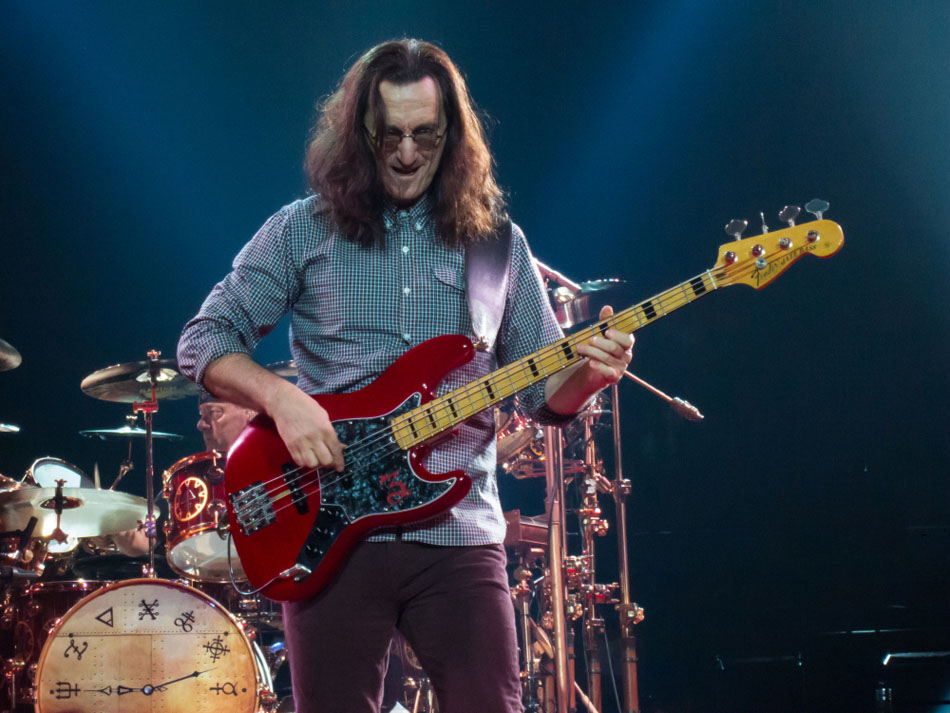 ---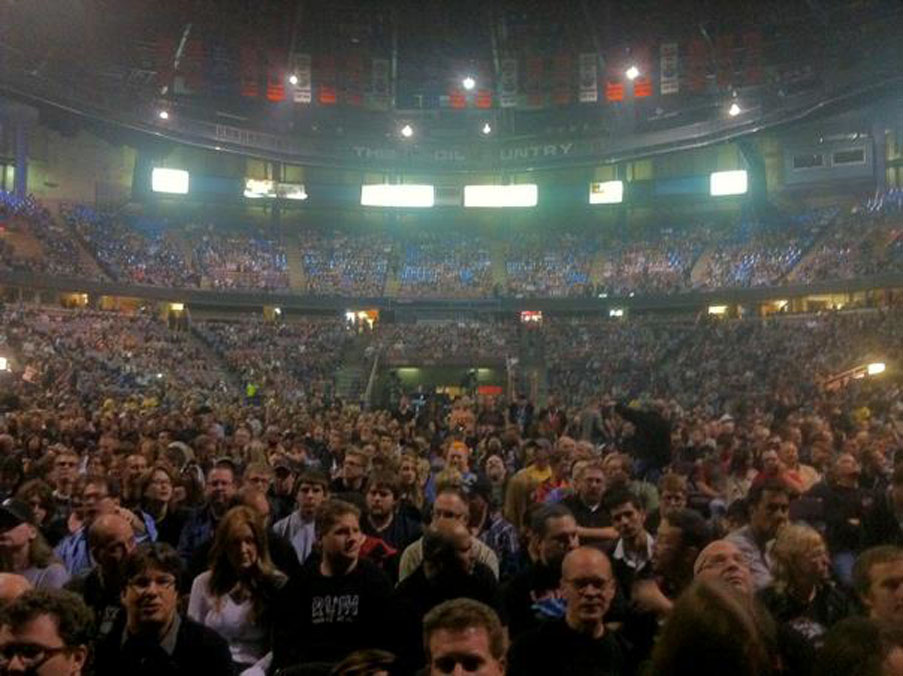 ---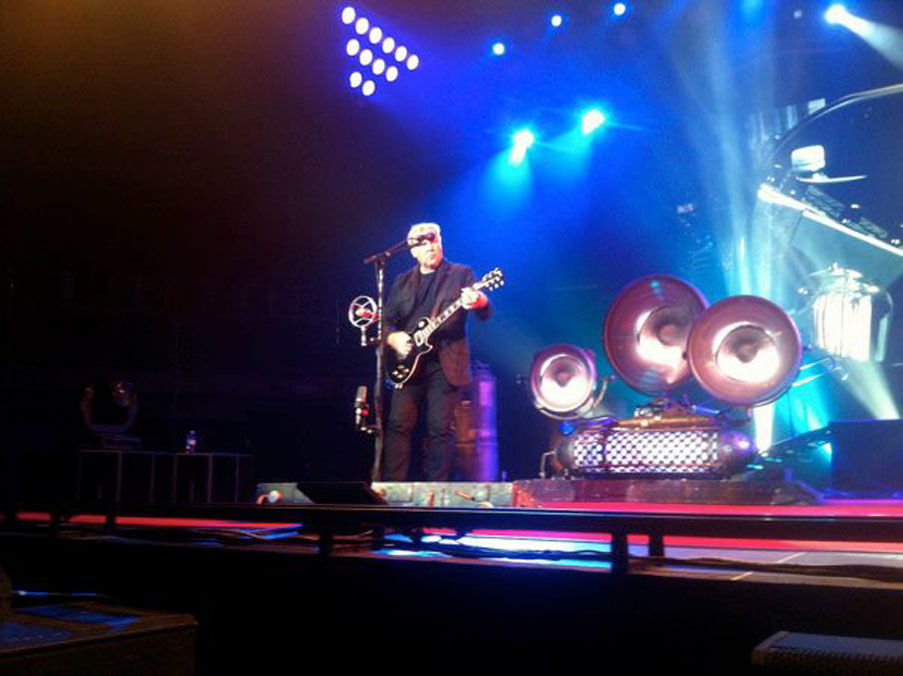 ---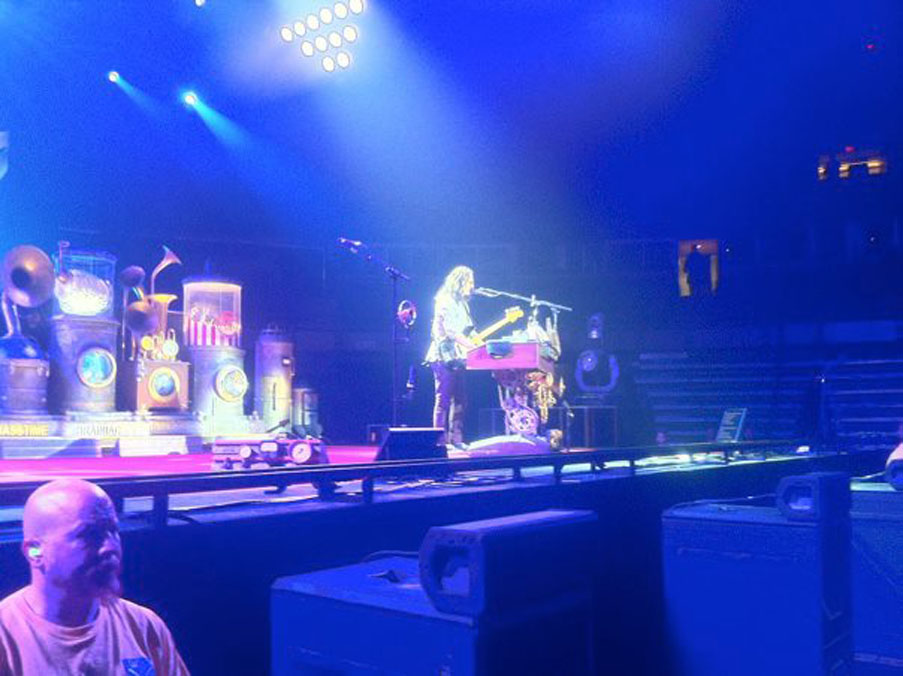 ---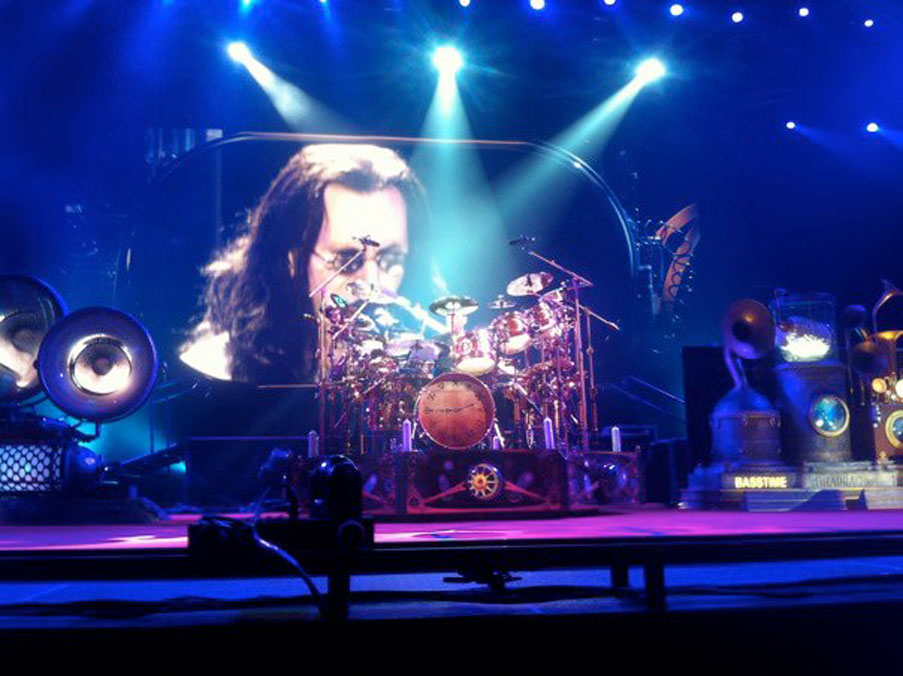 ---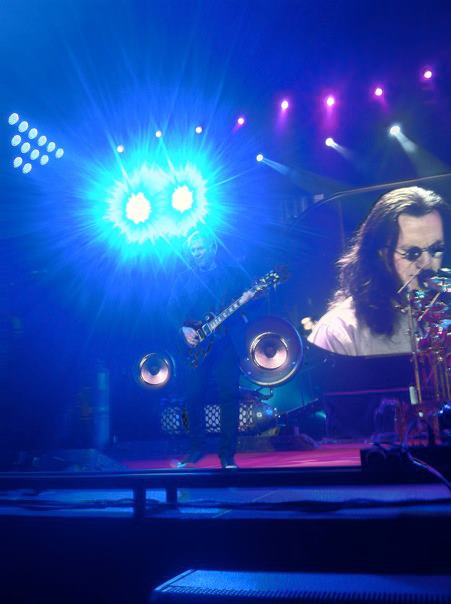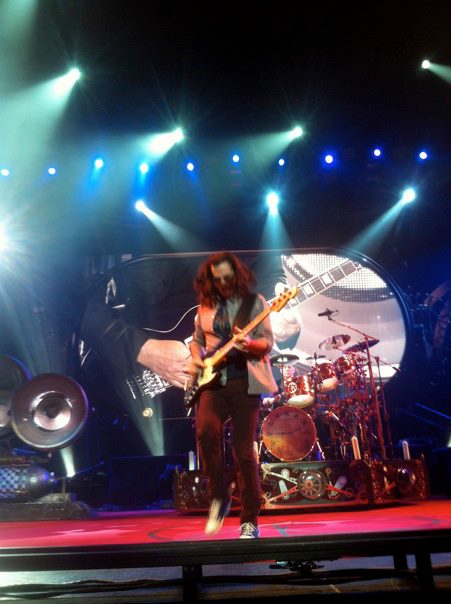 ---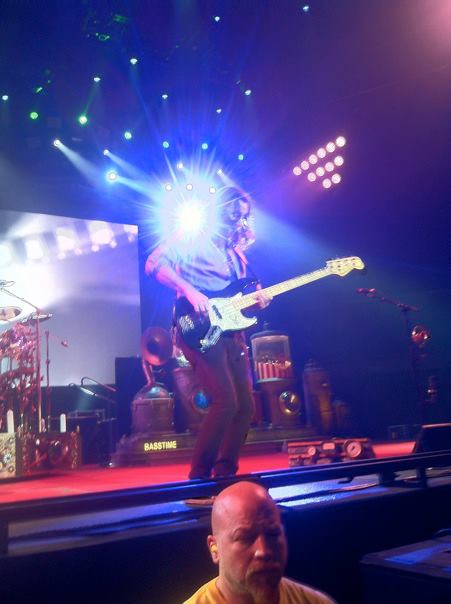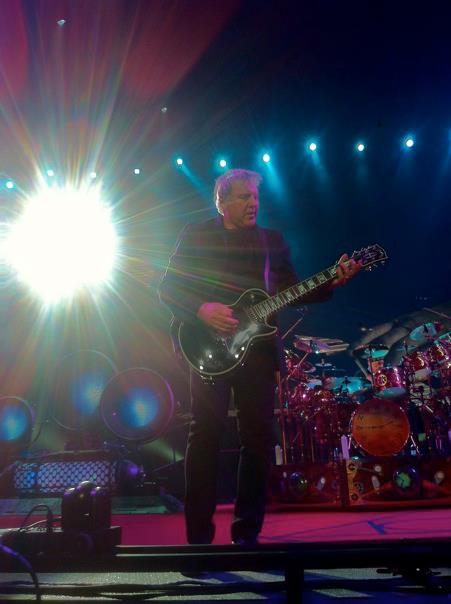 ---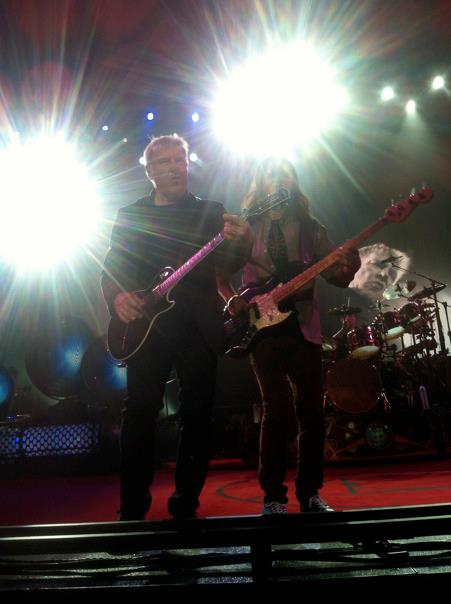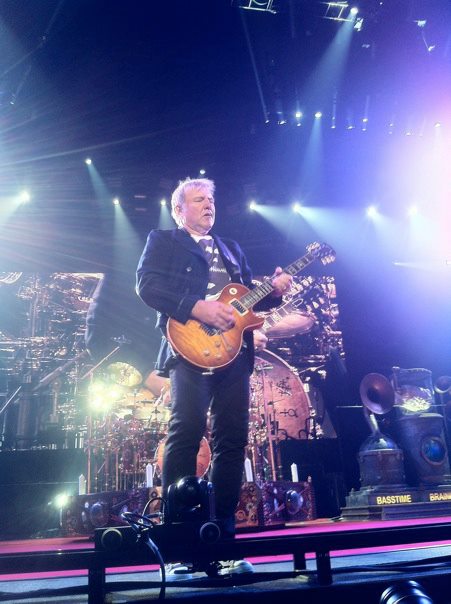 ---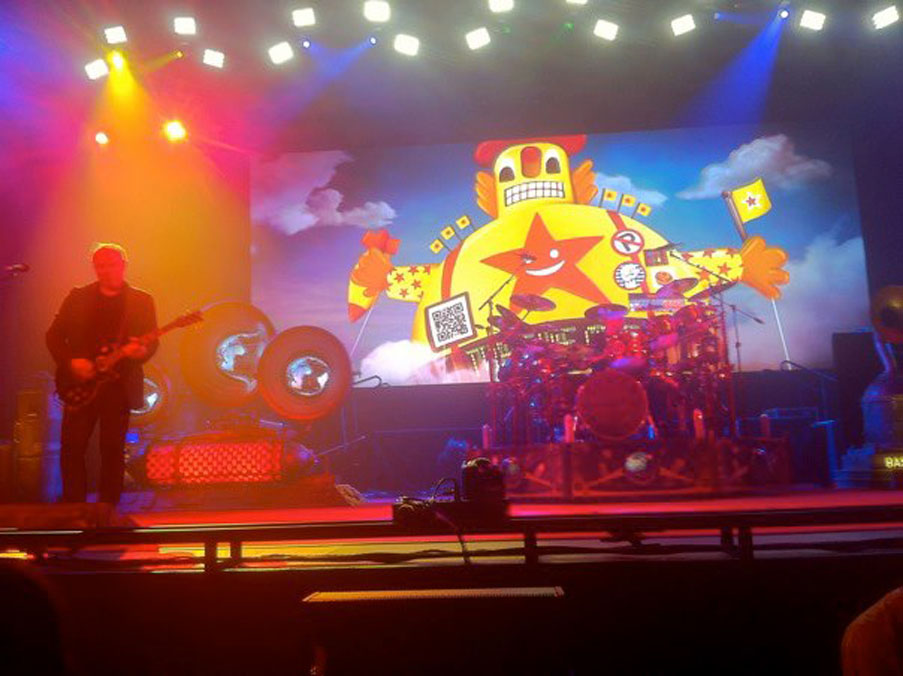 ---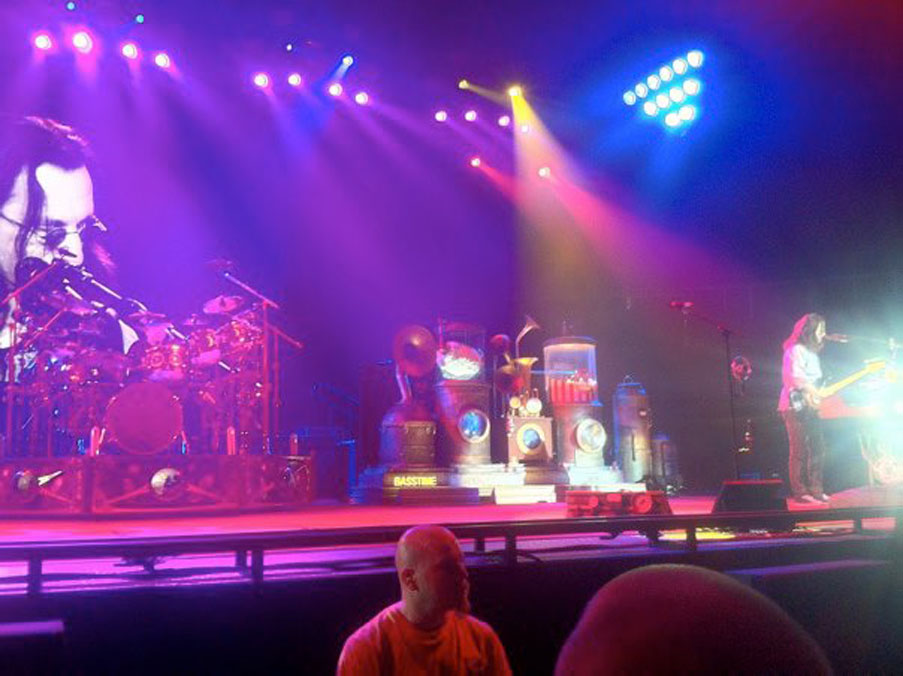 ---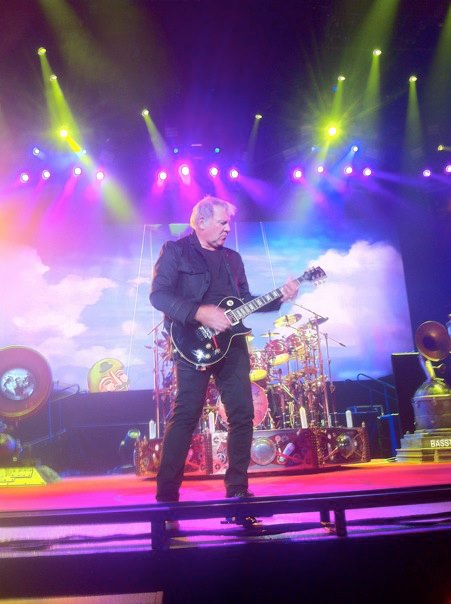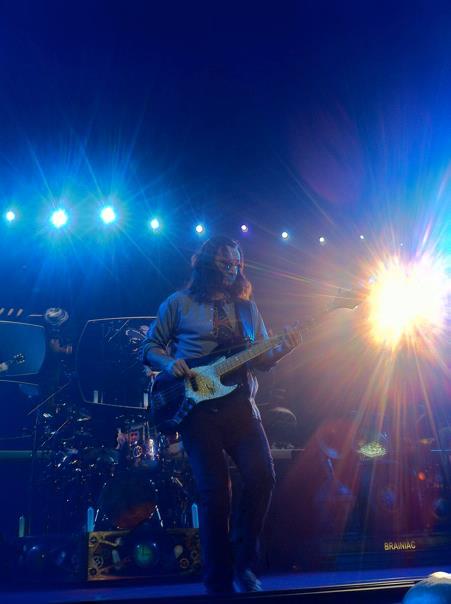 ---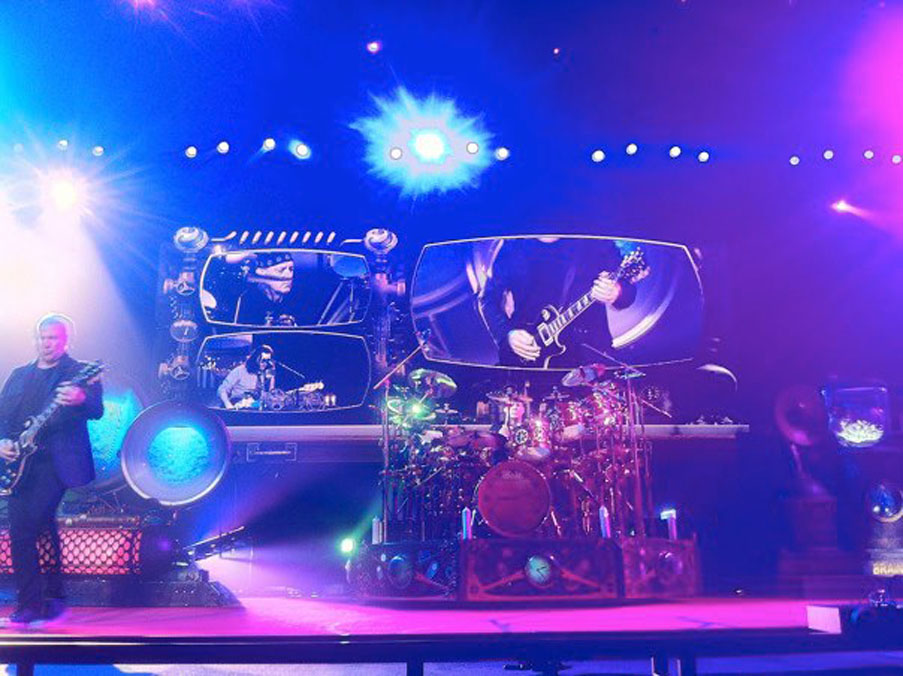 ---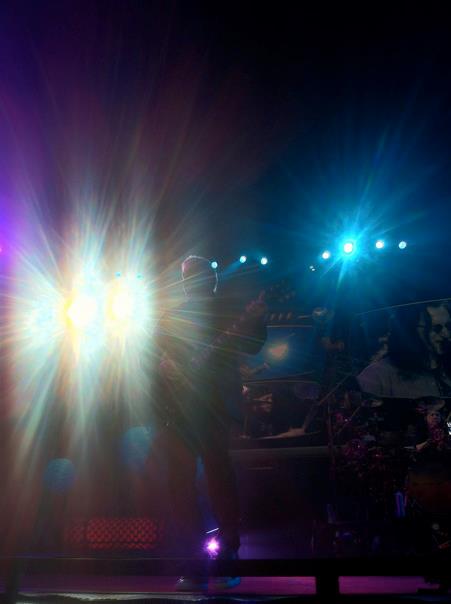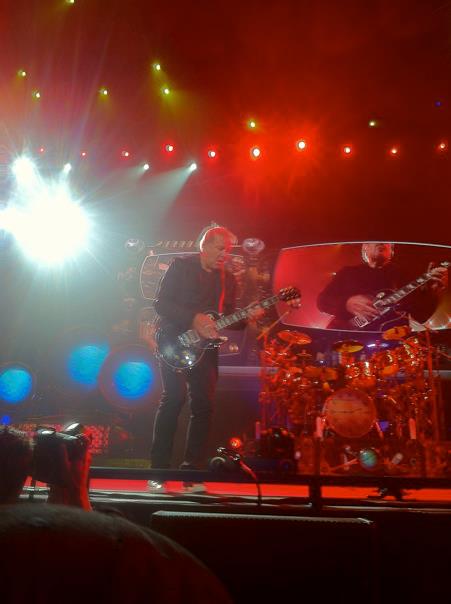 ---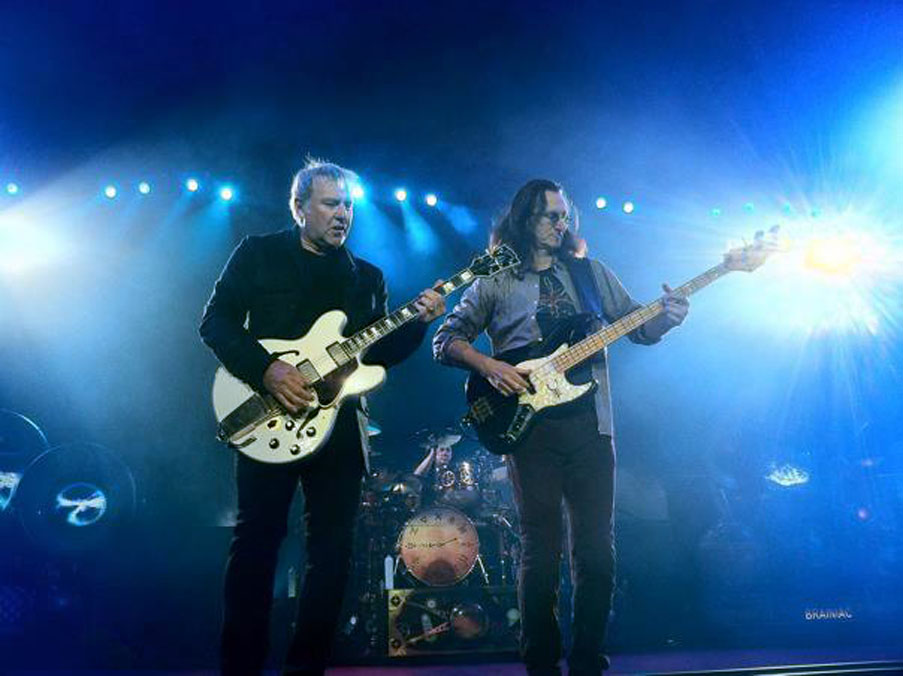 ---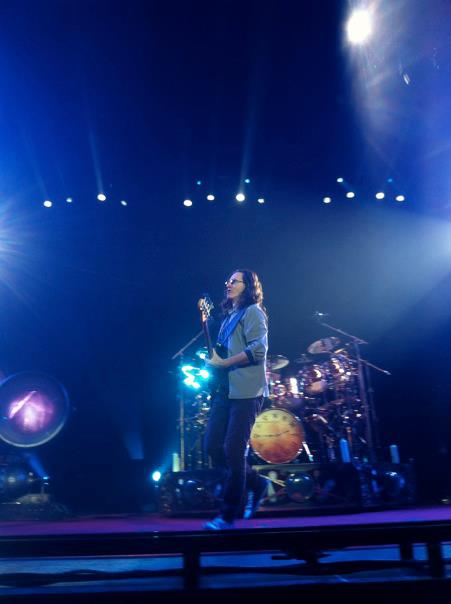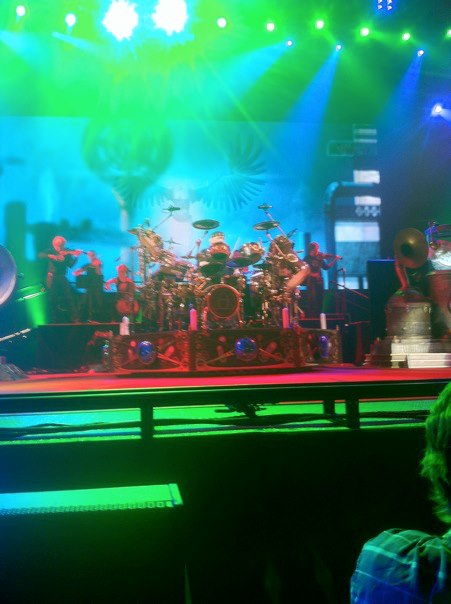 ---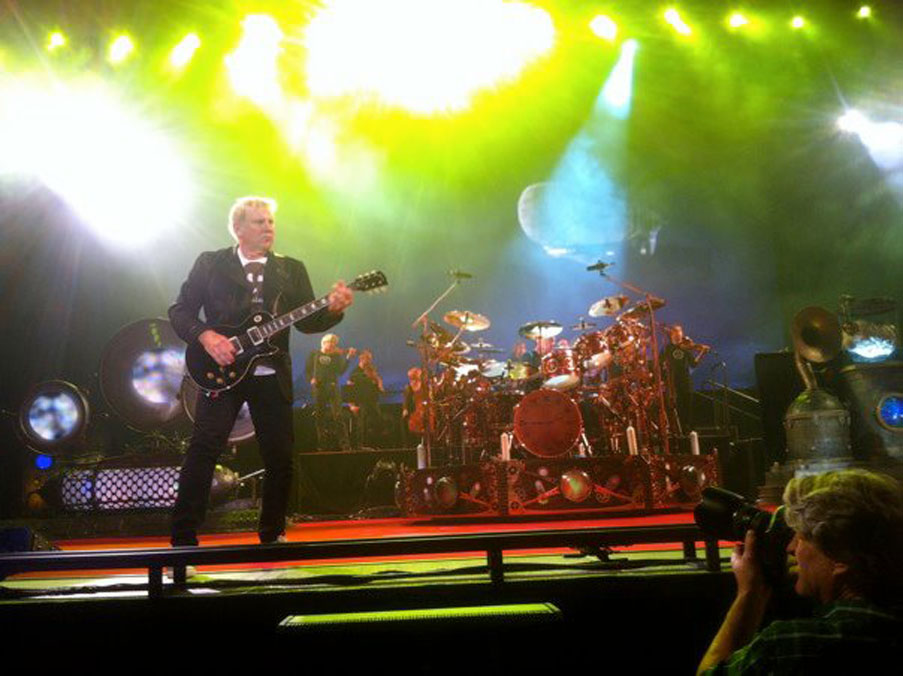 ---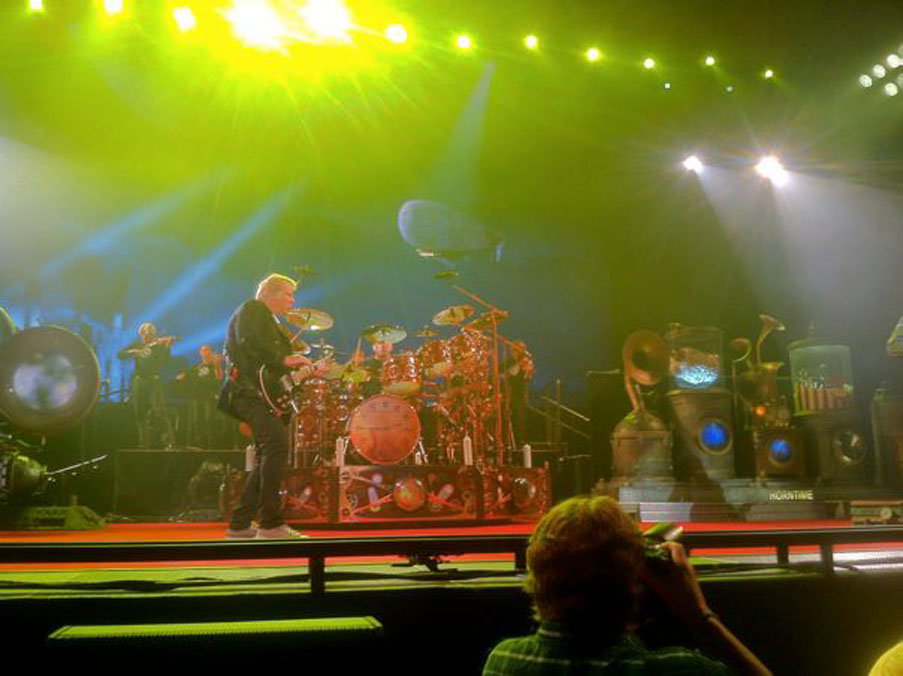 ---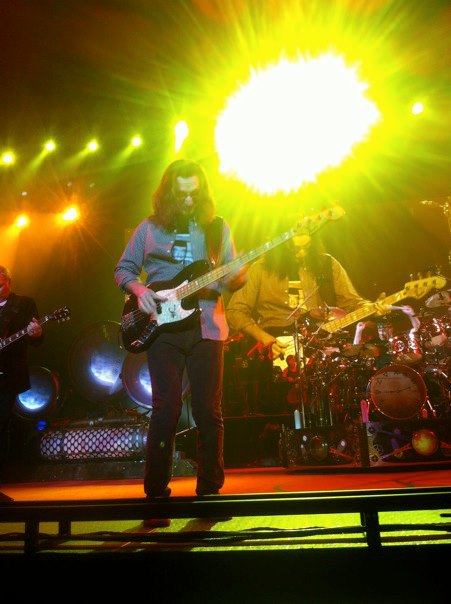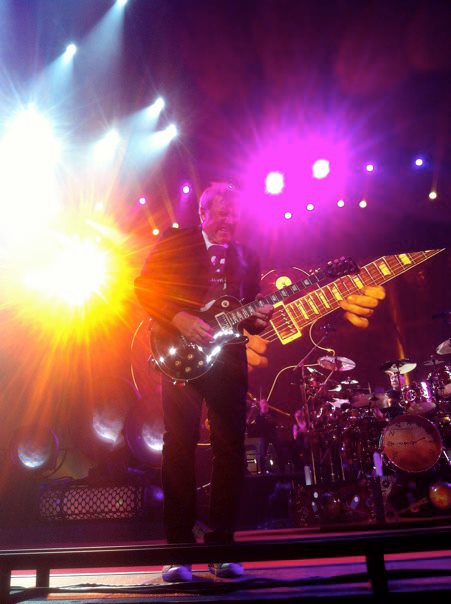 ---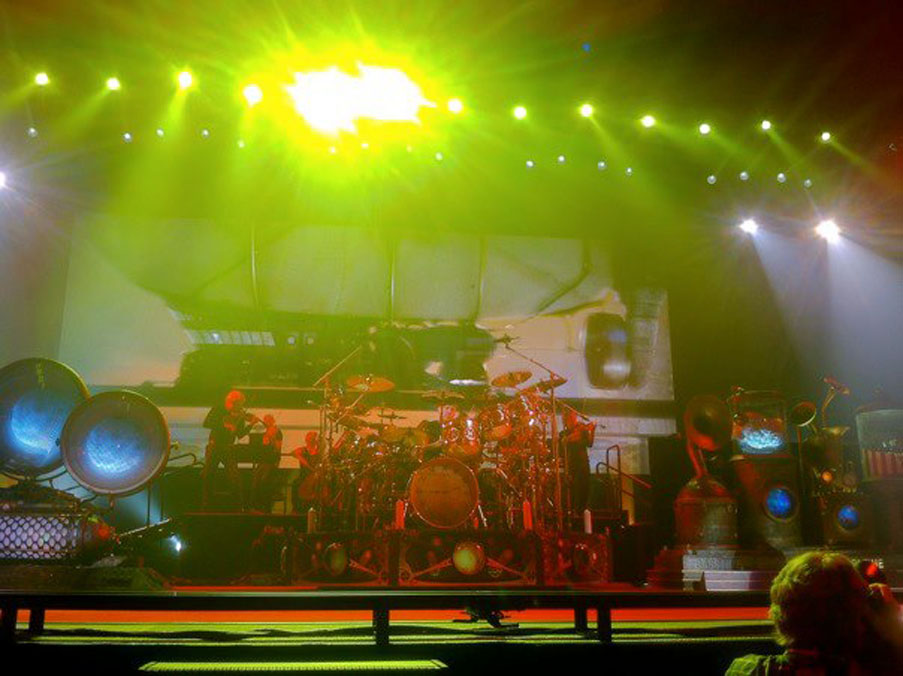 ---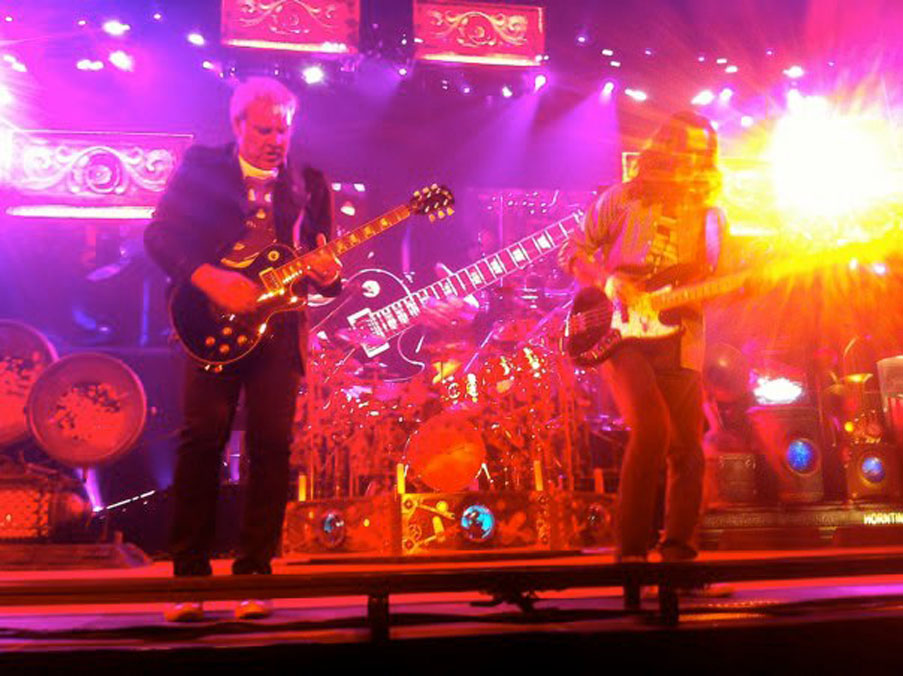 ---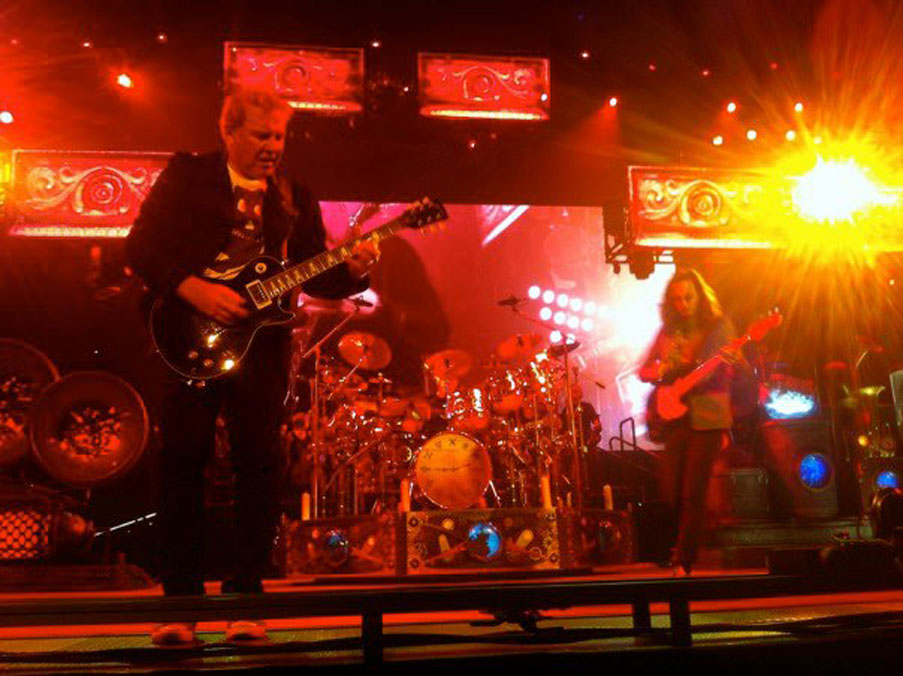 ---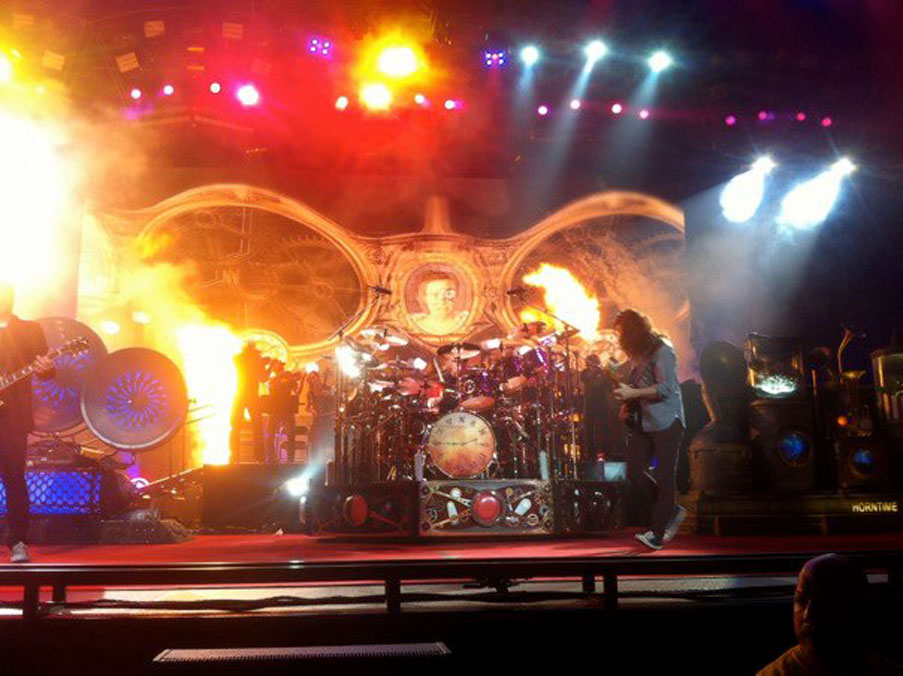 ---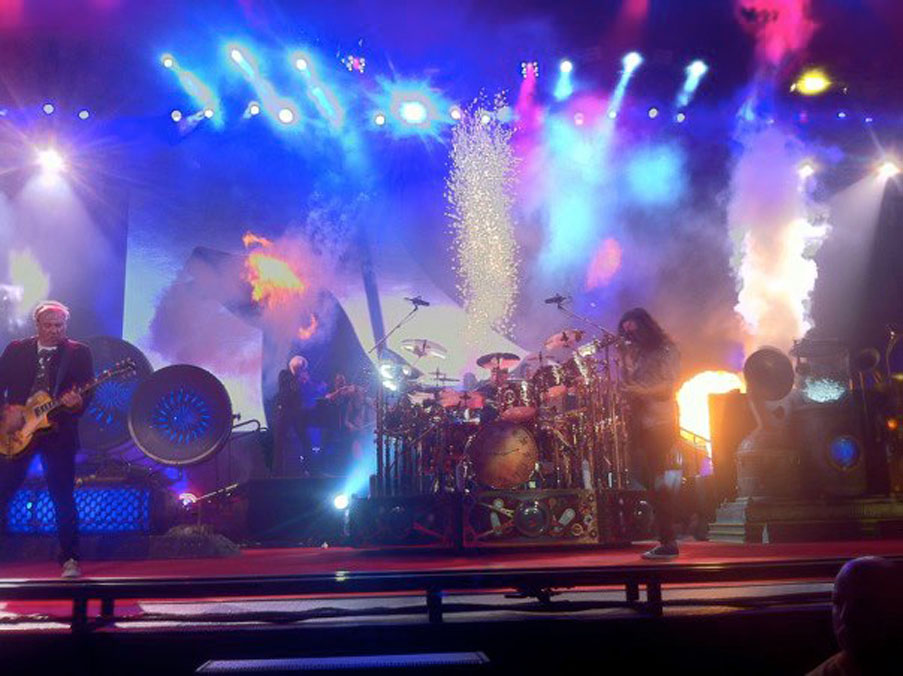 ---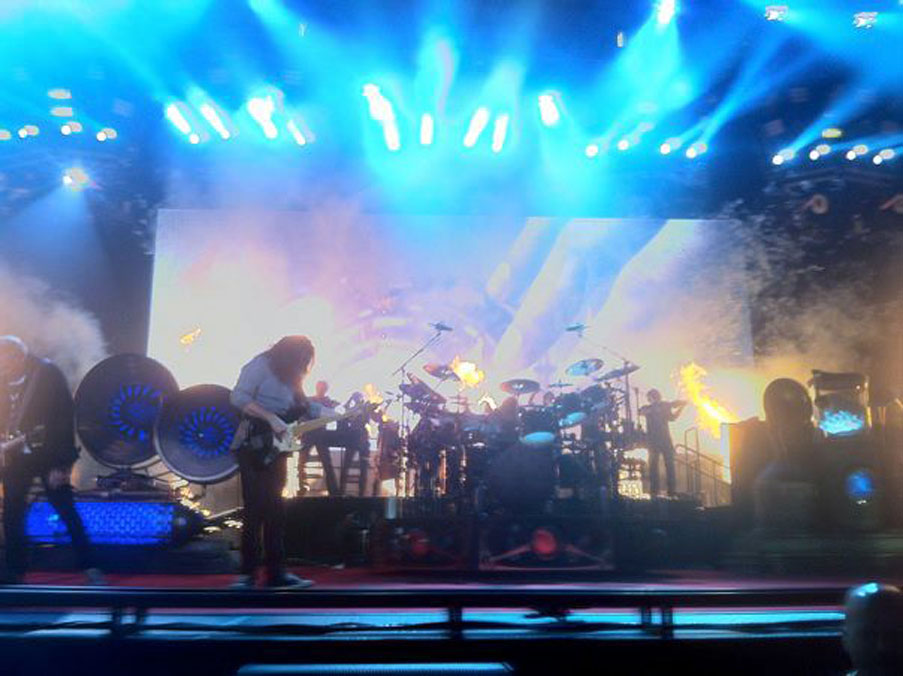 ---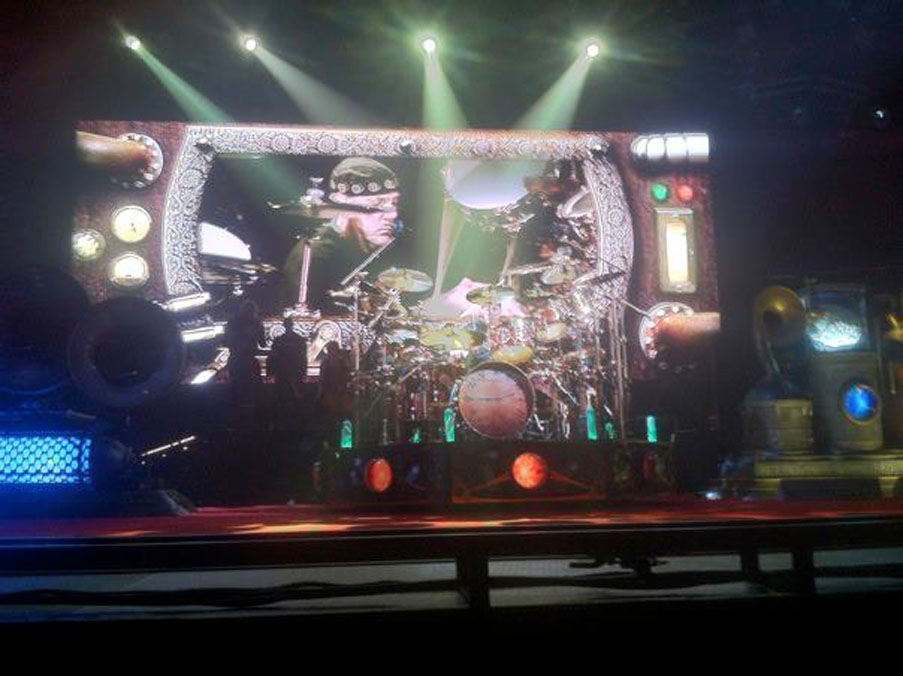 ---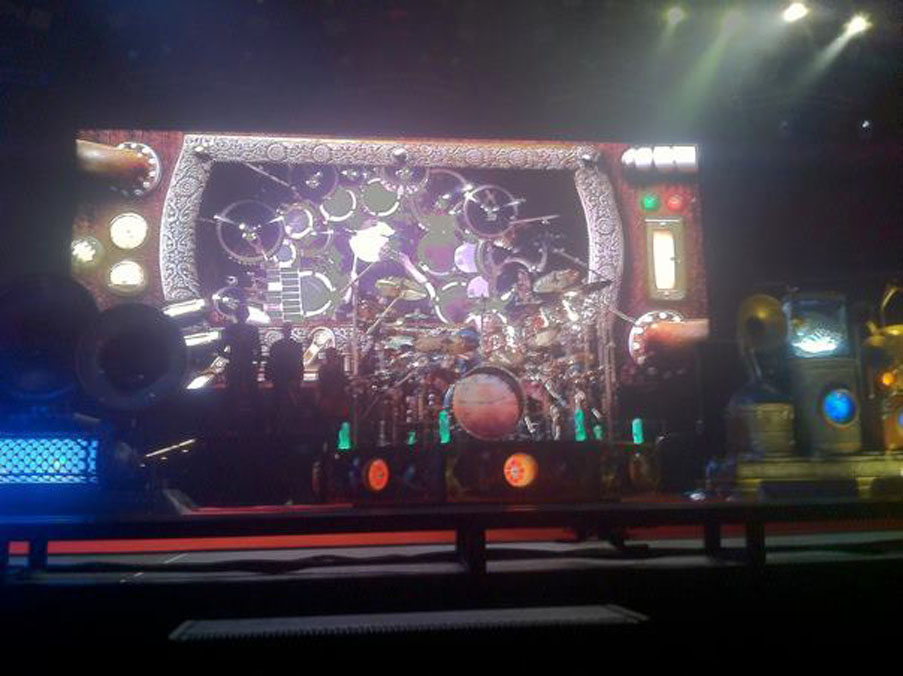 ---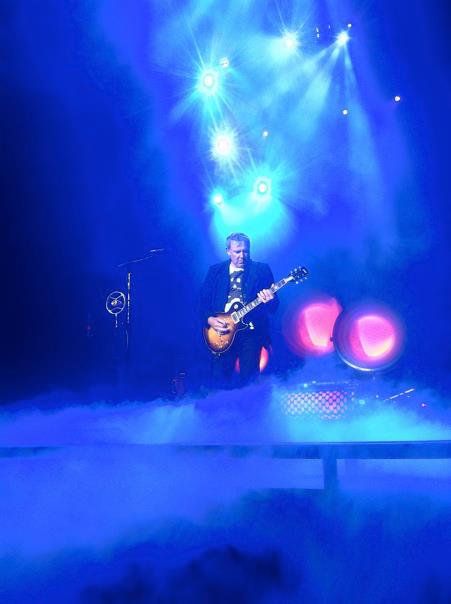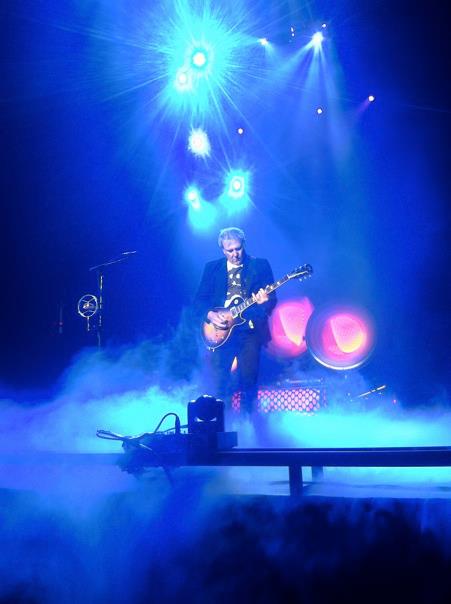 ---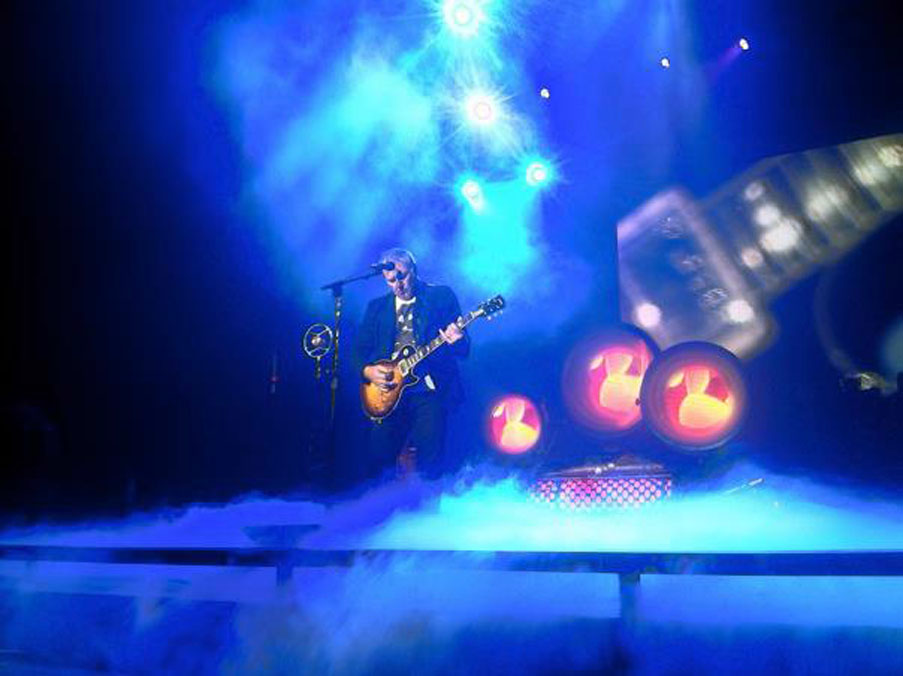 ---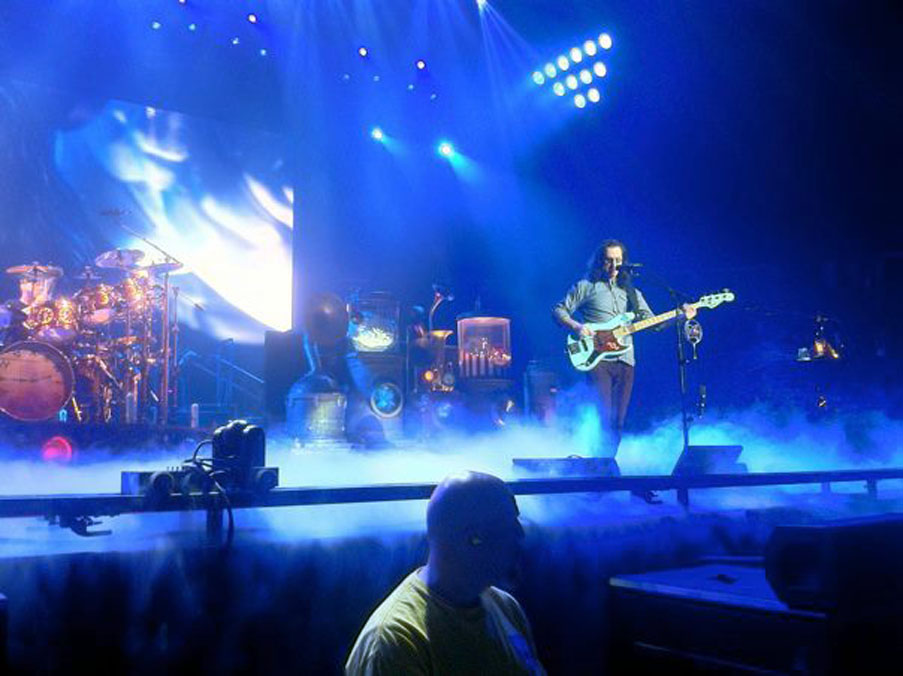 ---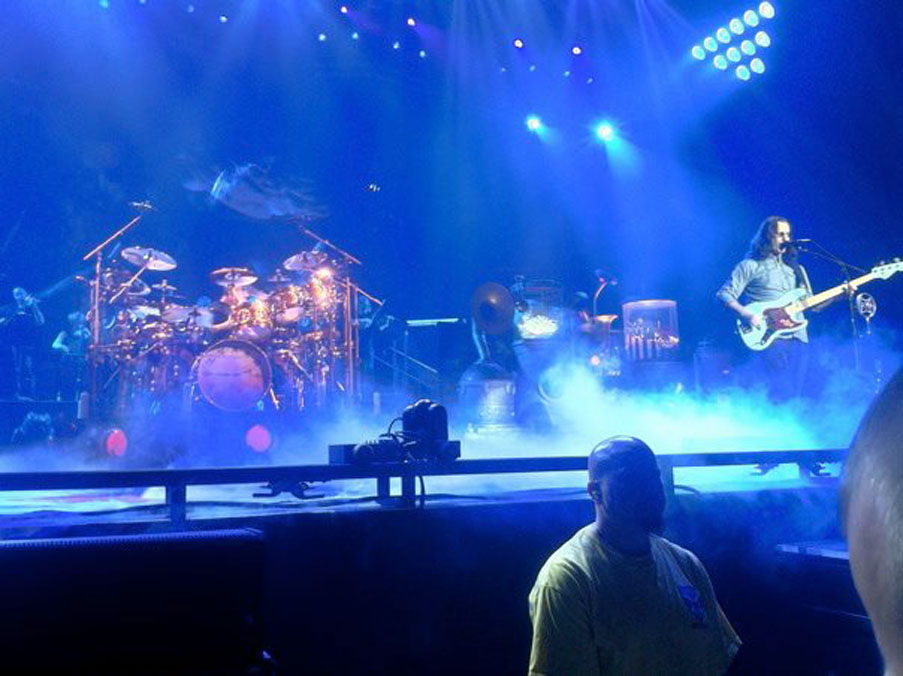 ---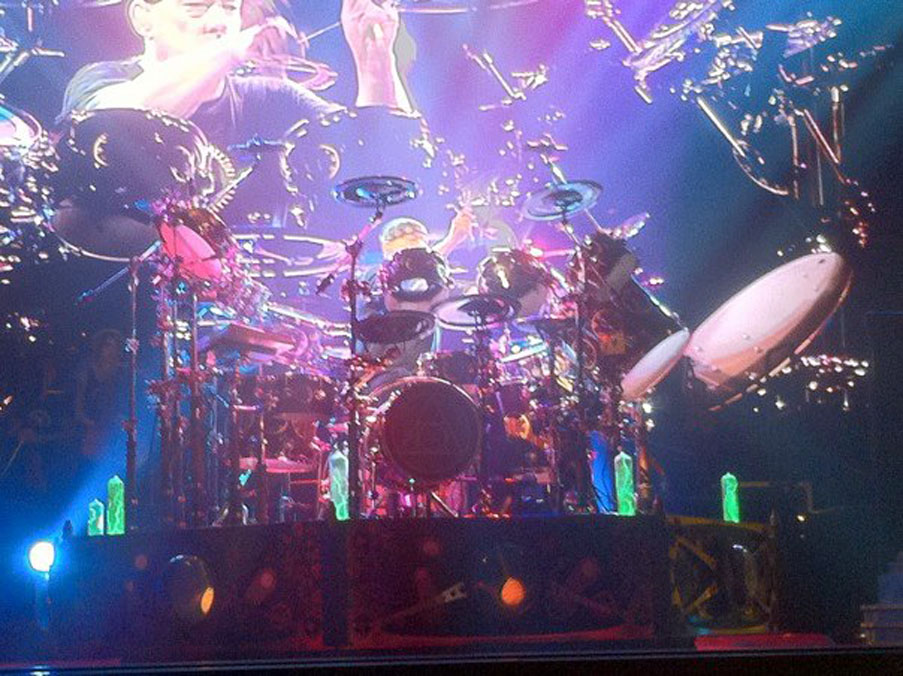 ---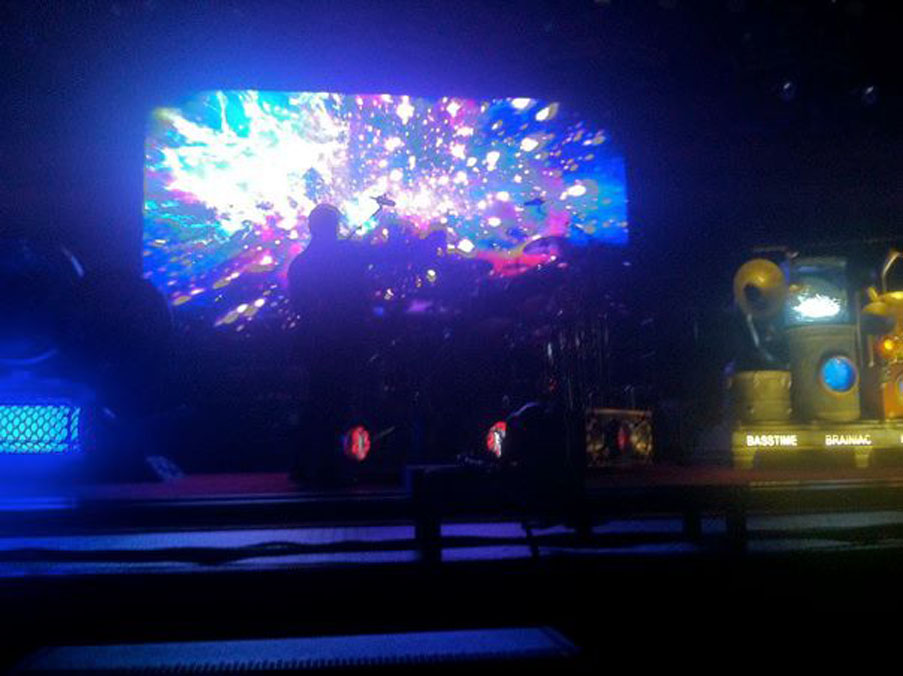 ---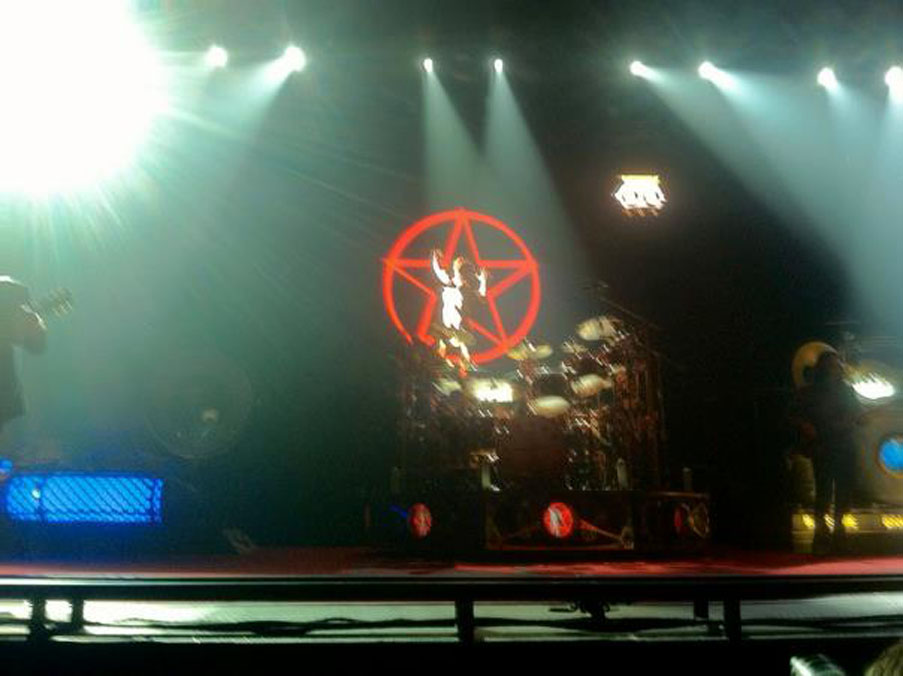 ---
---
|Back to Top|
---