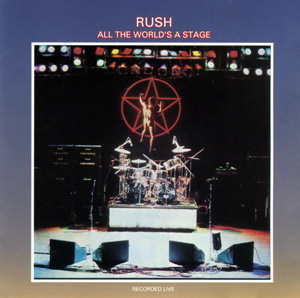 There are 19 active users currently online.
---
---
RUSH
All The World's a Stage
Concert Pictures

Wausau Newman High School
Wausau, Wisconsin
May 9th, 1977

---
The "All The World's a Stage" Tour spanned from:
August 8th, 1976 through June 13th, 1977
---
|Tour Dates| --- |Set List|
---
Rush Sets Concert
The Dally Herald. Wausau-Merrill, Wisconsin
Wednesday May 4th, 1977

Rush with guest artist Max Webster will present a concert Monday at 7:30 p.m. at Newman High School, Wausau, sponsored by Pentagram Productions Ltd.

Tickets are available in Wausau at the Grand Theater, Team Electronics and Music Tree and from Rush Concert Tickets, P.O. Box 1762, Wausau. They will also be sold at the door.

Since the release of its debut album two years ago, Rush has spent nearly all of its time touring, either in the U.S. or Canada.

During its first tour the group worked as an opening act to Uriah Heep and later Rory Gallagher. At nearly all the gigs, the group got at least one encore, a good sign that Rush was to become a band to be reckoned with. Another sign was record sales which jumped from 10,000 to 70,000 during the tour.

In 1975, the group won the Juno Award (The Canadian Grammy) as the most promising new group. A four-month U.S. tour with Aerosmith and Kiss followed.

The groups' most successful album, "2112," was released in March. In Canada, three of the group's four albums have qualified for gold awards.


---
The following pictures are courtesy of Mark McClinton
---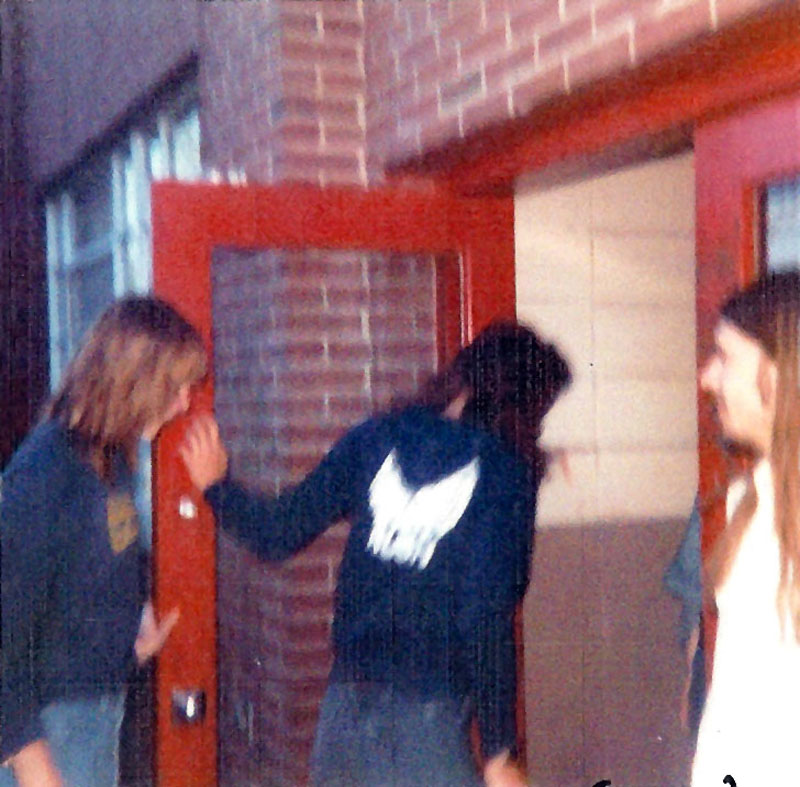 ---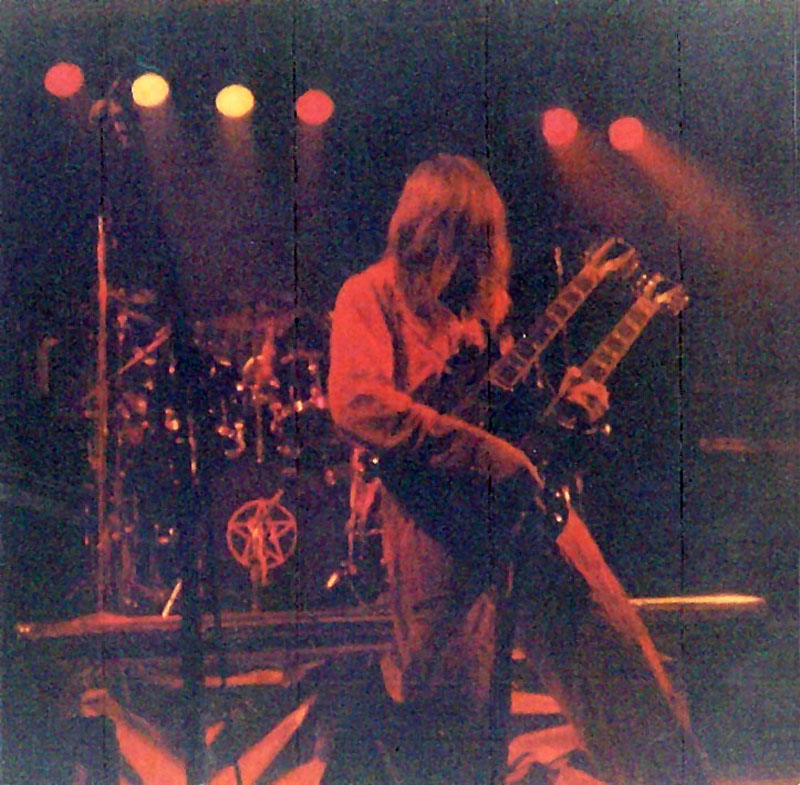 ---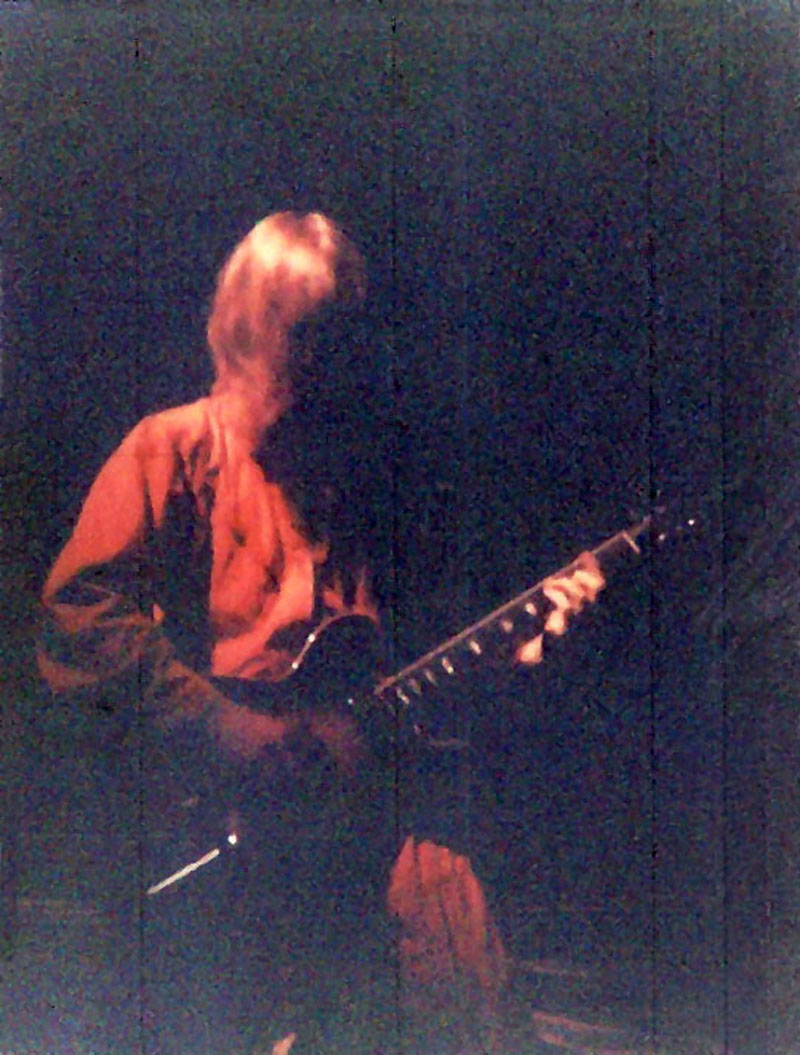 ---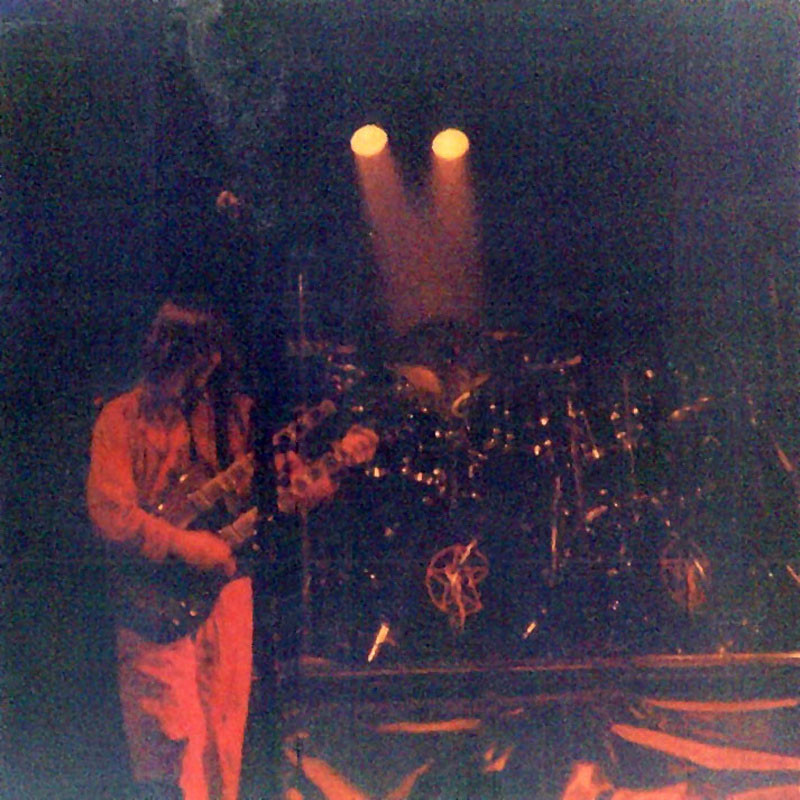 ---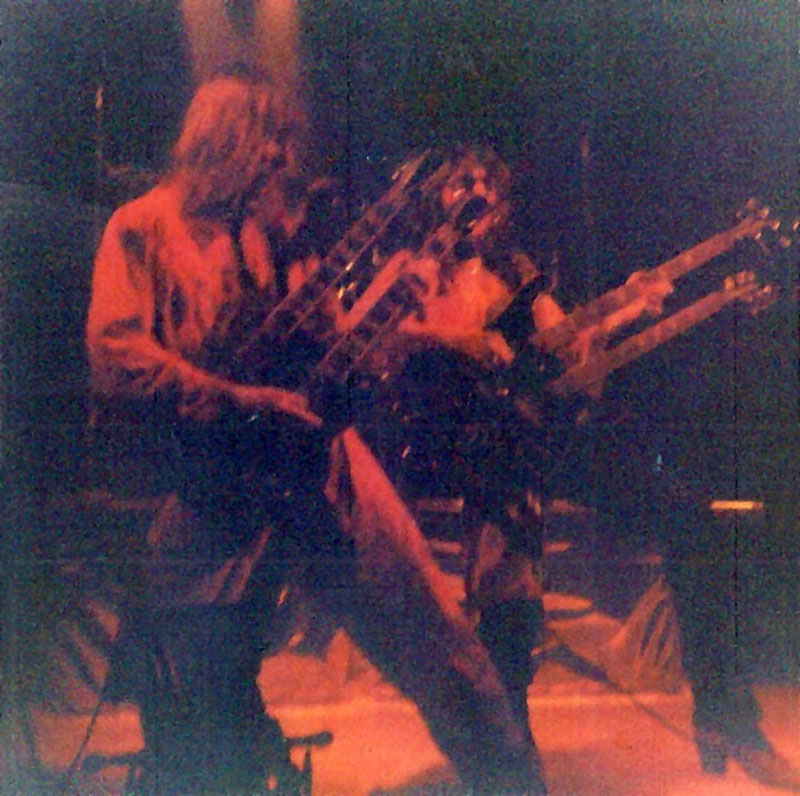 ---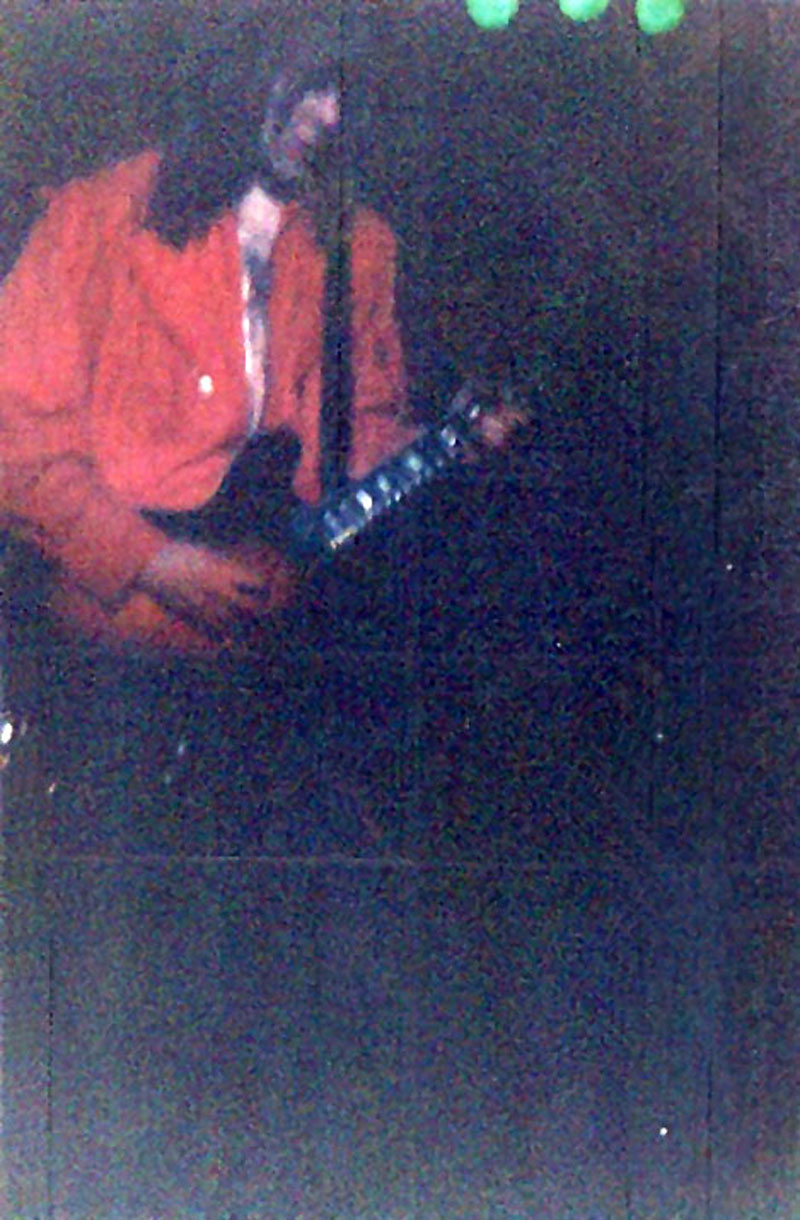 ---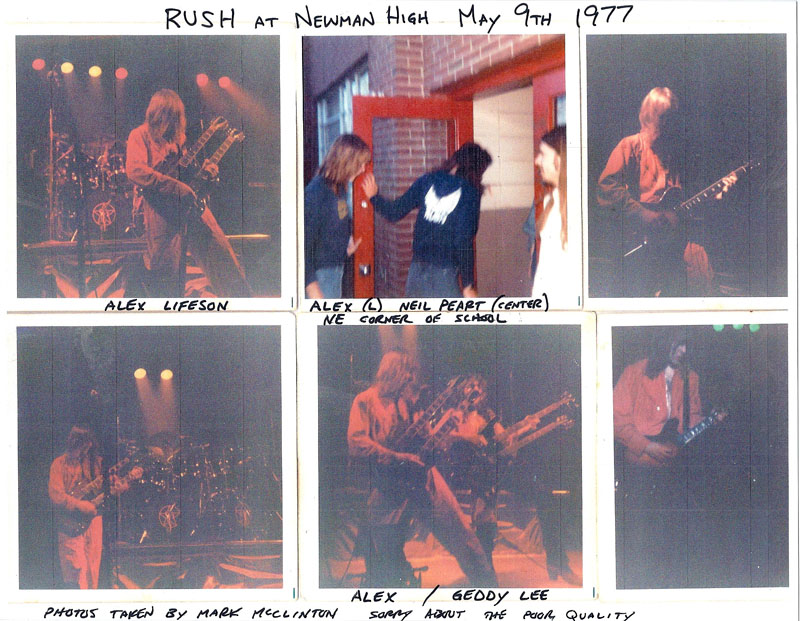 ---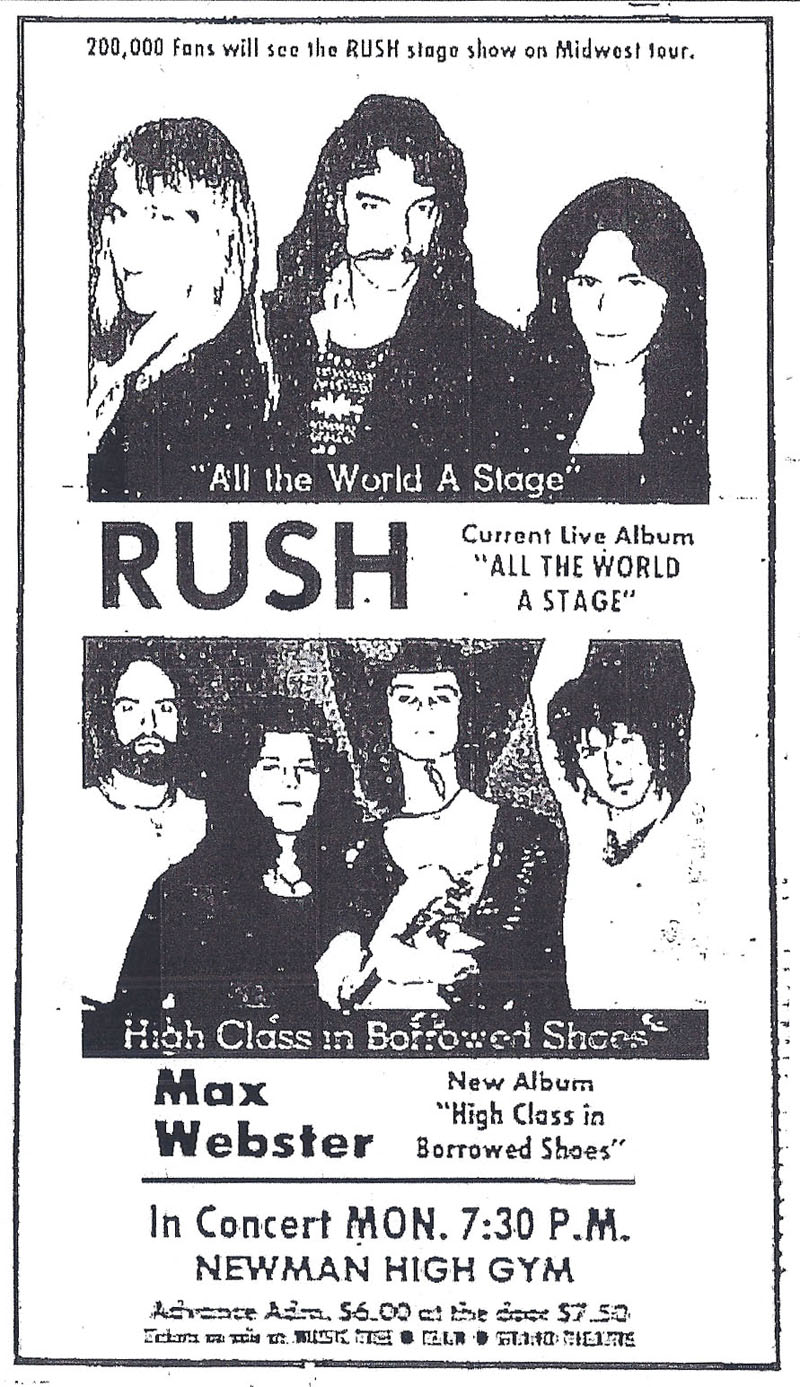 ---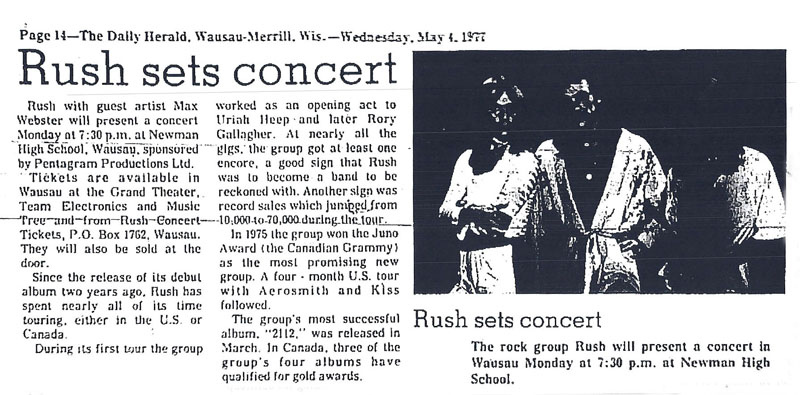 ---
---
---
|Back to Top|
---