There are 13 active users currently online.
---
---
The 100 Greatest Prog Albums of All Time

PROG Magazine

Issue #48, August 2014

---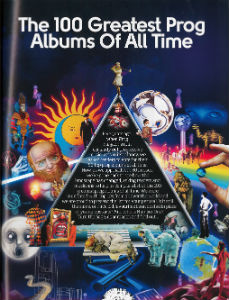 Click Any Image to Enlarge
---
Thousands of readers and musicians voted. But who won?
---
Five years ago when Prog magazine (but certainly not progressive music) was in its infancy, we asked readers to vote for their 50 top prog albums of all time. Now, as we approach our 50th issue, we've gone back to see how the landscape has changed, asking readers and musicians to help us compile a list of the 100 greatest prog albums of all time. We were inundated with Top 10s from all over the world and we are proud to present the list for your perusal. Is it still the same, or have old favourites been ousted in place of young upstarts? And who is Number One? Turn the page, dear reader, and find out...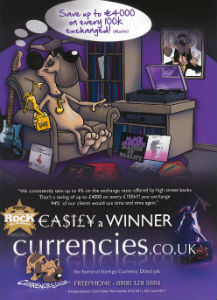 100. Drama (Yes)
99. Focus II / Moving Waves (Focus)
98. Tago Mago (Can)
97. Voyage of the Acolyte (Steve Hackett)
96. Lizard (King Crimson)
95. To Our Children's Children's Children (The Moody Blues)
94. Jeff Wayne's Musical Version of The War of The Worlds (Jeff Wayne)
93. Storm Corrosion ( Storm Corrosion)
92. The Six Wives of Henry VIII (Rick Wakeman)
91. Damnation (Opeth)
90. Afraid of Sunlight (Marillion)
89. Awake (Dream Theater)
88. Snow (Spock's Beard)
87. OK Computer (Radio Head)
86. Six (Mansun)
85. UK (UK)
84. Remedy Lane (Pain of Salvarion)
83. Still Life (Opeth)
82. Subterranea (IQ)
81. Leftoverature (Kansas)
80. Six Degrees of Inner Turbulence (Dream Theater)
79. ELP (ELP)
78. Still Life (Van Der Graaf Generator)
77. Crime of the Century (Supertramp)
76. Songs from the Wood (Jethro Tull)
75. Free Hand (Gentle Giant)
74. Hot Rats (Frank Zappa)
73. God Bluff (Van Der Graaf Generator)
72. Sgt. Pepper's Lonely Hearts Club Band (The Beatles)
71. Atom Heart Mother (Pink Floyd)
70. Discipline (King Crimson)
69. Permanent Waves (Rush)
We Say: A new decade meant a new sound and new outlook for the Canadian legends. From the ageless The Spirit of Radio to the epic Natural Science, this was the equisite rebirth of Rush.
You Say: "Is it the perfect transition album between what would become old Rush and where the band would then go? Some might claim others around this time are, but I think this is the one." -Ian Clarke
68. Rock Bottom (Robert Wyatt)
67. Insurgentes (Steve Wilson)
66. In Absentia (Porcupine Tree)
65. Octopus (Gentle Giant)
64. Operation: Mindcrime (Queensryche)
63. The Parallax II: Future Sequence (Between the Buried and Me)
62. AEnima (Tool)
61. De-loused in The Comatorium (The Mars Volta)
60. Tubular Bells (Mike Oldfield)
59. Weather Systems (Anathema)
58. Moon-madness (Camel)
57. Crack the Skye (Mastodon)
56. Acquiring the Taste (Gentle Giant)
55. Journey to the Centre of the Earth (Rick Wakeman)
54. The Mountain (Haken)
53. A Farewell to Kings (Rush)
We Say: Rush's 1977 album saw the band moving on from 2112, its predecessor. The cosmic reach was still there, but the trio were now expanding their musical and lyrical horizons.
You Say: "Rush at their progressive peak, combining rich, lyrical passages and emphatically far-reaching musicality, such as on Xanadu, as well as displaying a penchant for being able to wrap everything up in a delightfully nice little package, such as on Closer to the Heart. " -Michael Agasee
52. Marbles (Marillion)
51. Mirage (Camel)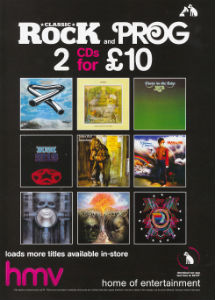 50. Grace for Drowning (Steve Wilson)
49. A Passion Play (Jethro Tull)
48. The Incident (Porcupine Tree)
47. Clutching at Straws (Marillion)
46. Ghost Reveries (Opeth)
45. Colors (Between the Buried and Me)
44. Wind & Wuthering (Genesis)
43. Aqualung (Jethro Tull)
42. Trilogy (ELP)
41. Nursery Cryme (Genesis)
40. Script for a Jester's Tear (Marillion)
39. The Whirlwind (Transatlantic)
38. English Electric: Full Power (Big Big Train)
37. Meddle (Pink Floyd)
36. Blackwater Park (Opeth)
35. In The Land of Grey and Pink (Caravan)
34. Bridge Across Forever (Transatlantic)
33. Lateralus (Tool)
32. The Yes Album (Yes)
31. Music Inspired by The Snow Goose (Camel)
30. Larks' Tongues in Aspic (King Crimson)
29. Brave (Marillion)
28. Tarkus (ELP)
27. Deadwing (Porcupine Tree)
26. Going For The One (Yes)
25. Images and Words (Dream Theater)
24. Pawn Hearts (Van Der Graaf Generator)
23. Hemispheres (Rush)
We Say: The 1978 album from Rush represents the end of the fantasy of sci-fi imagery for the band. Cygnus X-1 Book II: Hemispheres is the conclusion of a story that began at the end of A Farewell to Kings.
You Say: "Hemispheres is the quintessential Rush album. 2112 has amazing highs - dare I saw higher than Hemispheres. However, the lows do sometimes get a lot lower. Hemispheres is totally consistent throughout and showcases everything that Rush do best. The virtuosity is mind-boggling, the vocals have to be heard to be believed, the conceptual work is very thoughtful, and La Villa Strangiato is, quite simply put, the best instrumental they ever did." -Tristan Zaba
22. Tales from Topographic Oceans (Yes)
21. A Trick of the Tail (Genesis)
20. Misplaced Childhood (Marillion)
19. Relayer (Yes)
18. Fear of a Blank Planet (Porcupine Tree)
17. Metropolis Pt. 2: Scenes From a Memory (Dream Theater)
16. The Wall (Pink Floyd)
15. 2112 (Rush)
We Say: This was the album that was most likely to have introduced legions of young heavy rock fans to the appeal of progressive music. The side one-long conceptual piece 2112 remains one of the Canadian trio's best-loved songs. The shorter material on side two still holds up well.
You Say: "2112 itself is an incredibly well-written and executed composition, a good story and, musically, a masterpiece of dynamics - no band has been able to repeat since then." -Gyorgy Dragon
14. Animals (Pink Floyd)
13. Moving Pictures (Rush)
We Say: Rightly considered the jewel in the Rush crown - albeit a crown festooned with sparkling gems from throughout the band's glittering 30-year [sic] career. As with many groups populating our Top 20, it's difficult to choose between so many great works, but Moving Pictures truly stands out as a unique classic.
You Say: "It's the absolute best Rush album and the ultimate bridge between the 70s ambitious prog and the 80s new-wave prog." -Diogo Salles
12. Red (King Crimson)
11. Brain Salad Surgery (ELP)
10. Fragile (Yes)
9. The Raven That Refused To Sing (And Other Stories) (Steven Wilson)
8. The Lamb Lies Down on Broadway (Genesis)
7. Wish You Were Here (Pink Floyd)
6. Foxtrot (Genesis)
5. Thick as a Brick (Jethro Tull)
4. The Dark Side of the Moon (Pink Floyd)
3. Selling England by the Pound (Genesis)
2. In the Court of the Crimson King (King Crimson)
1. Close to the Edge (Yes)
---
---
-| Click HERE for more Rush Biographies and Articles |-
---